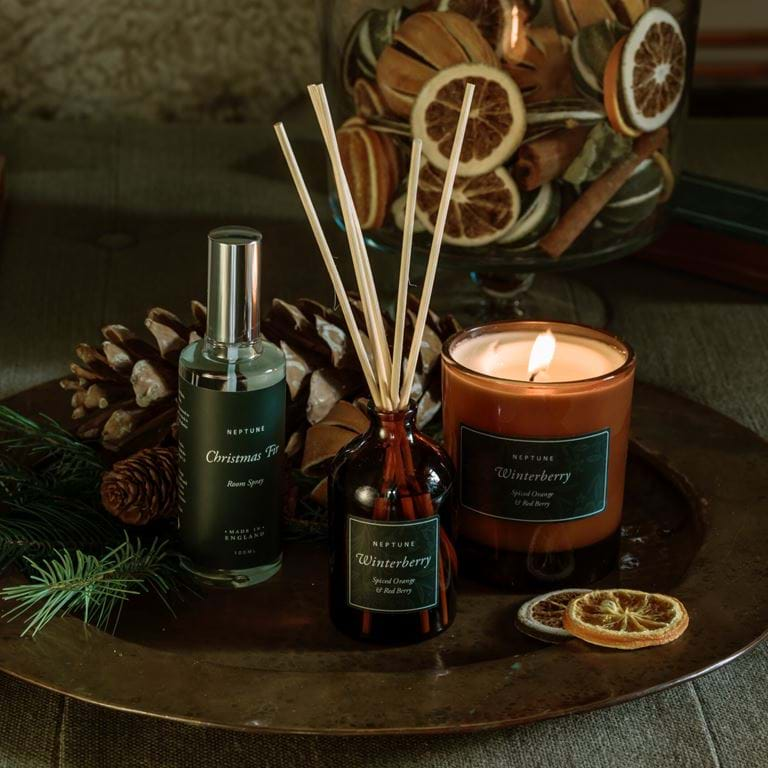 Candles & fragrance
For us, candles and diffusers go hand in hand: the latter to subtly scent your room all season long, the former to create an uplift of fragrance whenever it's needed. Not forgetting those candles of the unscented variety: an essential on the supper table.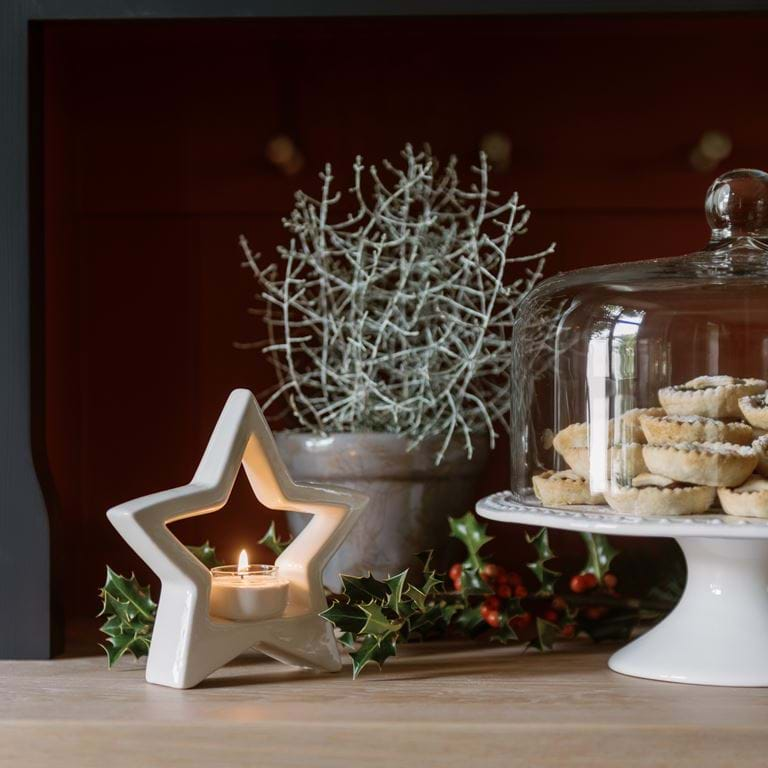 Tealight holders
Tealights may be small, but their power to add atmosphere to any setting shouldn't be underestimated. In our collection, you'll find everything from the simplest of glass designs to those made for hanging up above, those that are etched and mercurised, and those that are charmingly crafted out of clay.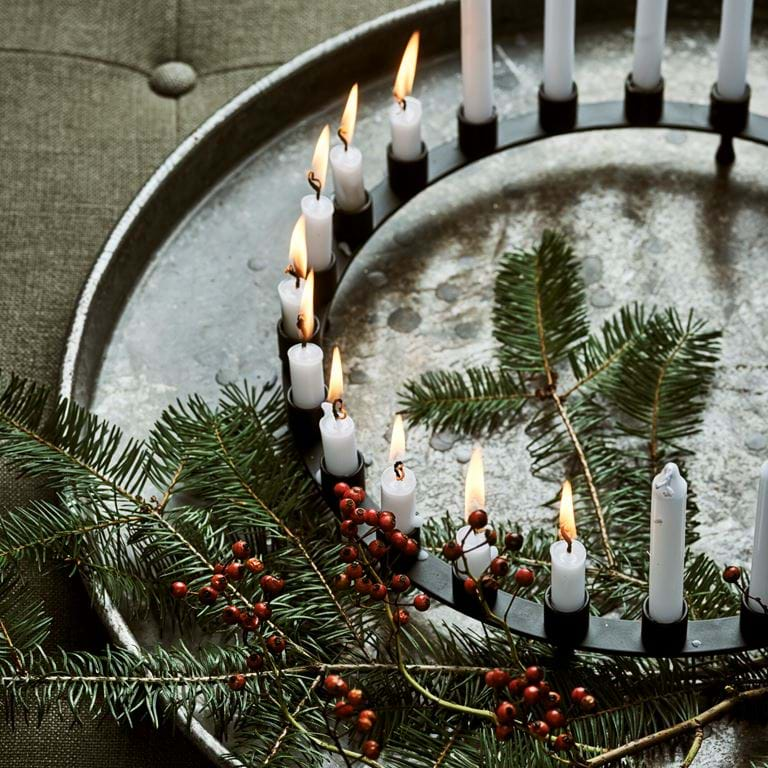 Candlesticks
Candlesticks aren't just for the supper table – sit them on bedsides, dot them along mantels and nestle them in amongst a console table display of tealight holders where they'll add tall, slim elegance as well as a warming glow. Choose from singular designs or those made to hold an Advent's worth of candlelight.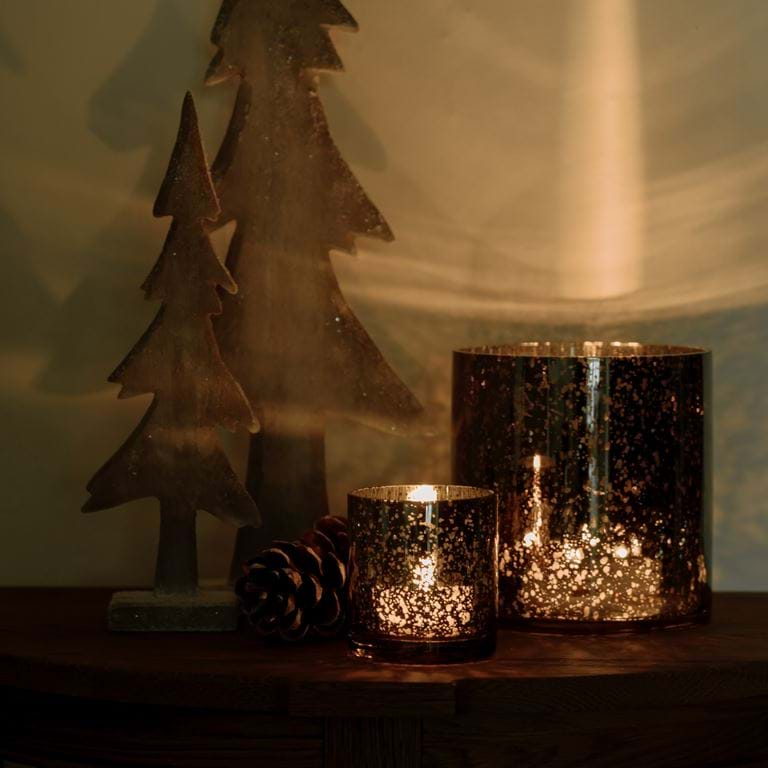 Hurricanes & Lanterns
Candlelight, like any other lighting, is most effective in layers. And completing our layering trio are the hurricanes and lanterns. Larger in scale, these can hold a pillar candle or a cluster of tealights, and be used to illuminate everything from pathways and staircases to firesides and tabletops.