Baubles
The mainstay of any Christmas tree, our glass and ceramic baubles – each threaded with a velvet ribbon – will pick up on the glow of fairy lights and bring subtle texture and detail to your tree.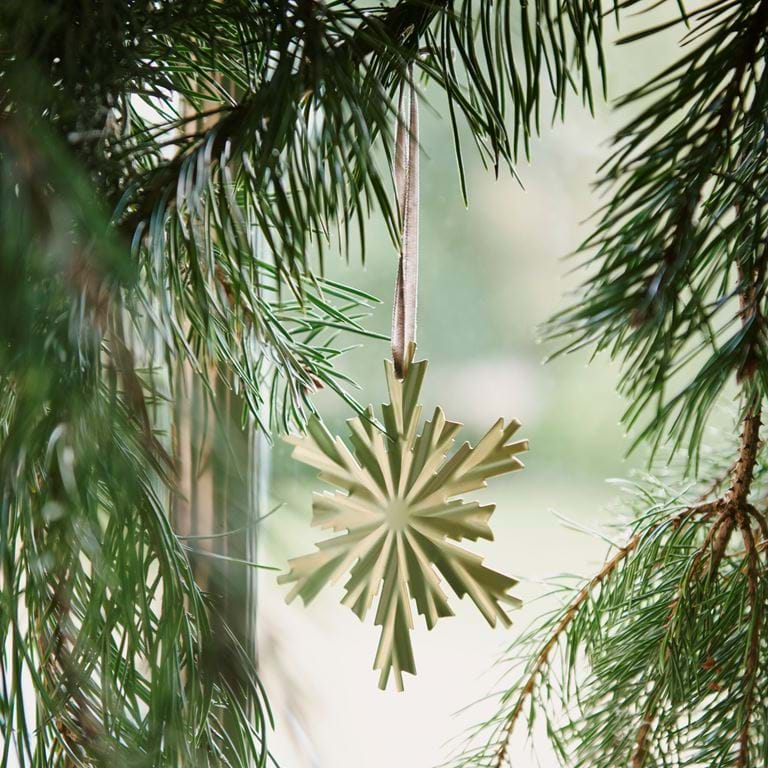 Hanging decorations
Miniature, robin-red velvet stockings; clusters of tinkling brass bells; a trio of pinecones as white as snow; hand-felted characters straight from a winter forest; and delicate glass icicles frozen in time.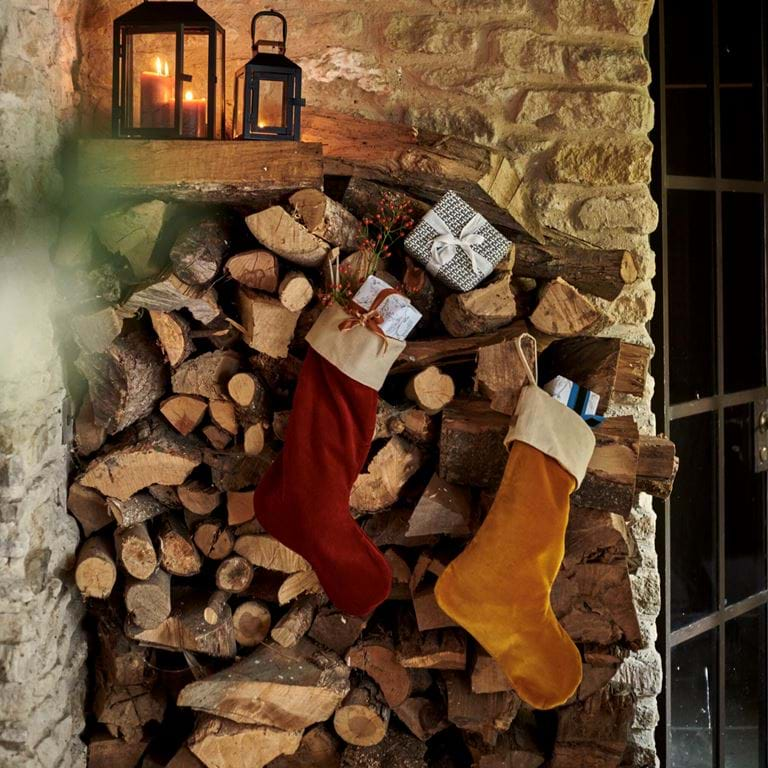 Stockings
Richly coloured, plush velvet stockings in three colours and two sizes with natural linen tops. Ready for hanging from the mantel or at the end of your bed in anticipation of the big day.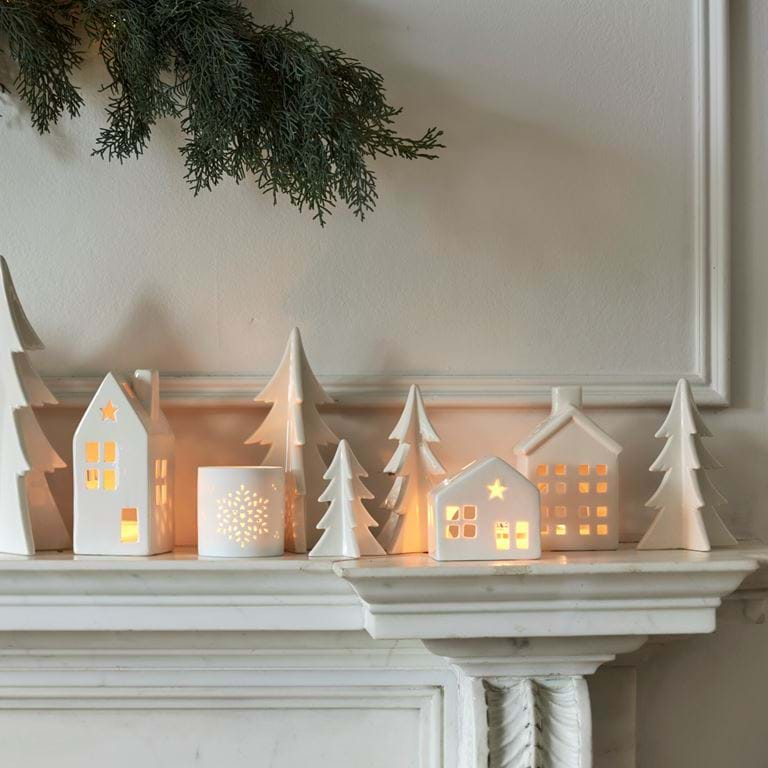 Room decorations
A miniature forest of trees, a choir of ceramic angels, whimsical felted characters, and a cluster of homes lit warmly from within – meet our room decorations that extend the festivities well beyond the tree.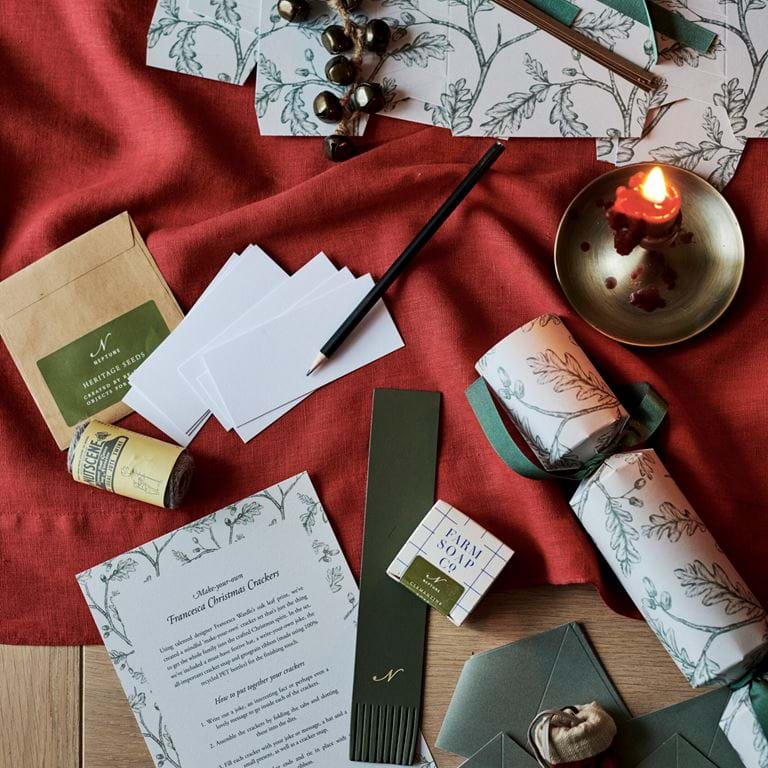 Cracker presents
Handmade soap; Dove Grey twine; a recycled leather bookmark; foxglove seeds and two of our favourite festive decorations make up our set of thoughtfully curated and sustainably-minded gifts perfect for filling handmade and reusable crackers.