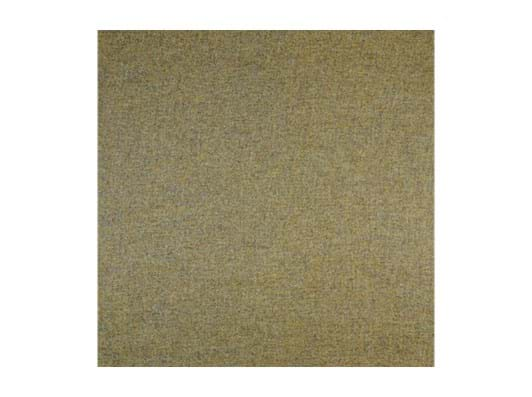 Harris Tweed Wool/metre
140€
Lieferung innerhalb von 3 Wochen
Lieferung innerhalb von 3 Wochen
We can only call this fabric Harris Tweed because it's made from start to finish in Scotland's Outer Hebrides. From the yarn – which is spun from pure new wool – to the finished cloth, which is hand-woven by the islanders in their own homes.
The materials: wool
There are lots of reasons to love 100% wool. It's strong, hypoallergenic and it happens to be insulating and breathable too, so despite being thought of as a fabric only for cold months, it'll also keep you cool in summer. As for its handle, the sheep breed and the climate it lives in determines the look and feel. This wool is reflective of the enduring and sublime landscape of the Outer Hebrides, which gives the material its hardy, tactile texture that Harris Tweed is best known for.
The colour
You'll notice that every Harris Tweed fabric is full of rich colours. This is because the yarns are dyed before being woven, letting the weavers blend several shades to create more depth. Where possible though, they leave the wool in its natural state. Any dyes used are compliant with the ZDHC (Zero Discharge of Hazardous Chemicals) organisation, whose mission is to reduce the amount of harmful chemicals released into the environment.
Where we see it
A heavier weight cloth than most tweed jackets, our fabric is ideal whenever you want a hardwearing textile. The wool goes through an extra milling process (where the warp and weft of the fabric are bonded together to create a tighter weave) which results in a strong upholstery material. Its colour and texture are also especially good at adding cosiness with accessories too.
Doing the right thing
By law, every Harris Tweed fabric is required to be wholly made in the Outer Hebrides. This means that not only does the wool carry a minimal carbon footprint, but it also provides sustainable employment for small-scale farmers, mill workers and home weavers, and secures the continuation of traditional craft techniques.
Harris Tweed's story
To find out more about the full process behind this hand-woven fabric, you can read about it on our journal. Once you've discovered Harris Tweed's story, take a peek at the rest of the collection here.
Produktstammcode
FAB-HRS-LN
Lieferung
Bei kleineren Produkten arbeiten wir in der Regel mit drei Kurierdiensten zusammen – mit den dreien, die wir für die besten halten. So ist Ihre Bestellung schneller bei Ihnen Innerhalb von 24 Stunden, nachdem wir Ihre(n) Artikel verschickt haben, erhalten Sie eine E-Mail von unserem Lieferpartner, in der Sie Ihr Lieferdatum bestätigen müssen.
No-quibble returns
We believe that returns should be easy, which is why we approach them with a 'no quibble' mindset. And, you'll also have 28 days to do so – just in case you need time to mull things over.
When it comes to designs upholstered in a made-to-order fabric or painted in a bespoke colour, there's also a 20% returns/cancellation fee. We'd love to not have to charge a penny for this, but as they're made just for you, we can't always guarantee that we'll be able to sell them again.
If you've bought something from us outside the UK or Ireland, just get in touch with the store you bought it from – or with our international team if you bought it through them – and they'll let you know how you can return or exchange it.
And talk to our international team on +44 (0)1793 427 427 or at international@neptune.com.
These terms don't affect your statutory rights. For our full terms and conditions, please click here.
For our full returns policy, please click here.
Care guide
This fabric is suitable for dry-clean only. There can be some colour variation between different batches of our fabric – we try to make this as minimal as possible, but it's to be expected with natural fibres. If you're using this fabric more than once in the same room, we recommend ordering as many metres as you need in one go – that way, we can make sure it's all from the same batch.
Worsted fabrics produce a smooth, crisp finish as they're spun from long wool fibres, but Harris Tweed is woollen which means the materials are made from short fibres to create a bulkier fabric with a soft finish – this is what gives them their signature tactile handle and warm feel. As the fabric is woollen there may be a very small amount of pilling, but this is natural and normal. To keep pilling to a minimum, steer clear of abrasive cleaning products or heavy scrubbing, and instead gently sponge away any marks if you need to.
What is a Martindale score?
It's the amount of rubs an upholstery fabric can take before it begins to show signs of wear. We split the results of these tests into three categories: low, medium and high. Our low rub count – between 10,000 to 15,000 – means the material is suitable for occasionally used furniture for short periods of time, such as bedroom pieces. The medium rub count sits between 15,000 to 25,000 and is suited to general upholstery that's used every day like armchairs and sofas. Our high rub count is between 25,000 to 30,000 or more – fabric with this score can cope well when used every day in public places such as hotels, as well as the home.