Garden hosting: tips from a stylist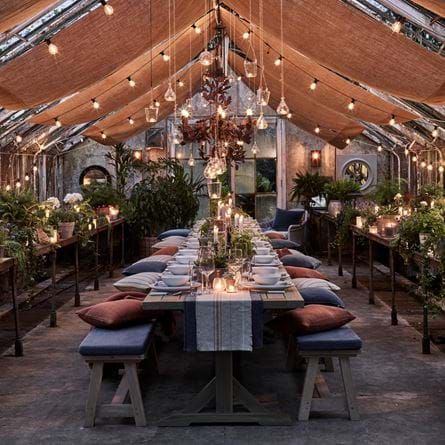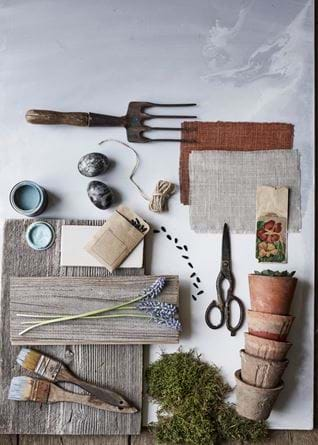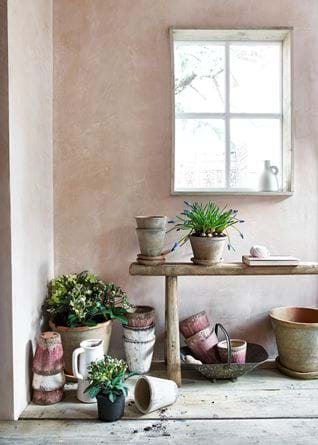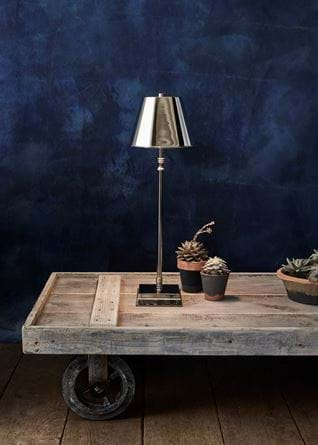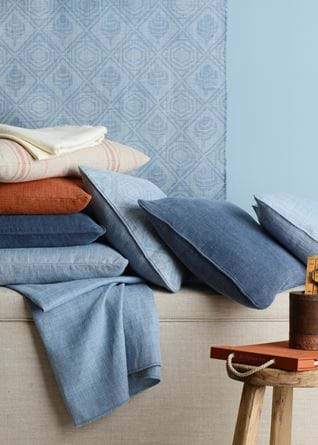 Garden hosting: tips from a stylist
Entertaining in your garden doesn't always need to be a case of sun's out, barbecue's on. Neither does it have to revolve around table and chairs on the terrace in broad, glorious sunlight. We're huge believers in helping your garden to act the part of bona fide room in your home. Somewhere that you'll think of using from am to pm just as you would your sitting room or dining room. So this summer, do what you can to help your supper parties stay outdoors long after the sun has set by well and truly setting the scene. Here, our stylist, Meaghan, shares a few of the ways we championed that way of thinking in our recent dusk-time supper shoot, so that you can recreate the look in your own home. 
Choose an indoors-out setting
"As soon as the weather turns summery, we all feel obliged to eat in the heart of our gardens, but a garden room, a conservatory or even a greenhouse transformed into an outdoor room count just as much. For me, it's about being connected to your garden, looking out onto it, walking through it and bringing as much of it into the room as you can. So here, we chose the glasshouse route, keeping all of the potting benches filled to the brim with plants, but moving them along the edges to create a clear spot in the middle for our long Harmondsworth table and indoors Arundel bench. We didn't worry about soil being spilt in places (in fact, we actively encouraged it) and we didn't sweep up so it was spotless. Instead, we embraced all of that to make this sheltered spot feel as in touch with the garden around it as we could."
Create a canopy
"Even when the weather is lovely, most people feel more settled when there's a cocooning feel to a space. That's why we hung hessian drapes from the windows. It doesn't have to be done perfectly. That's one of the many beauties of styling a garden spot – things are more relaxed. Use torn hopsacks or order a neutral linen by the metre like Imogen in Holkham Sand and snip panels from them to loop up over some of the windows. We made little pockets to thread poles through that we used to hang them from for a bit more structure. This method helps to keep the fabric taut. You can cover all of the windows, or every other one like we did so that you can still look up and out at the stars."
Let there be light
"Candles are one of the easiest tricks in the book, but go above and beyond a few pillar candles or tealights scattered down the tabletop. Our Kate hanging tealight holders are just perfect for creating atmosphere in a very simple, budget-friendly way. A few tips for using them though: instead of silver-cupped tealights, use clear ones like our Forster as that's what really makes the flame look like it's floating in mid-air. And snip off the hanging loop on a few of them and tie your own so that you can really play with the heights that they're dangling at. If you use a clear wire thread, you'll get even more of the floating look. Or use whatever you fancy, like twine, leather or string. It reminds me of that enchanting scene in the Harry Potter films where the candlesticks are suspended in the air. Candlelight is about making things magical."
…and lamplight
"When you bring pieces that you're used to seeing indoors out into garden areas, it really does completely shift how room-like they feel. Lamp light is one of the most interesting ways that you can bring the sitting room atmosphere outside, because it really isn't done so often. We're becoming used to sofas, armchairs, coffee tables and even outdoor rugs in our garden spaces, but lamps make you sit up and take notice of them. One of my favourite additions to our spring collection was the Hanover cordless lamp, because it makes lamps in the garden so much more doable. There's no need to trail an extension lead or have an outdoor socket fitted because it's battery powered, and it has different dim settings so you can control the ambiance. I nestled them amongst all of the planting, mixed in with some of our hurricanes and tealight holders like Neve and Paxton. It's nice to have a good mix of light sources and styles because they all play off one another and keep things interesting."
…and strand lights
"Because one more style of lighting's never going to hurt! Fairy lights follow candle lights in terms of ease and effectiveness. They're more playful though, so really suit a party atmosphere. But try not to go crazy. When you dot them here and there, they remain flickering and pretty rather than festive."
Make room for mirrors
"This is the same sort of thinking as lamps and rugs. Bringing mirrors into the garden is a good way of dressing and styling your garden, not just for a special occasion, but for you to enjoy every day of the week. And they don't have to be the same style of mirror either. If you look closely you can see I used the Lavenham and Buckingham mirrors either side of the main walkway – one reinforces the lighter colours in the greenhouse and the other the dark. They tell a story of light and shade. They're not just there to look lovely: they throw the light around and reflect back the gorgeous greenery and candlelight so you get to enjoy everything twice!"
Go for rustic textures
"Just like with the hessian drapes from the ceiling, any textiles you take outside should have a wholesome, earthy character to be most in-keeping with the setting. I went with a colour palette of our new Flax Blue with swashes of Rust, concentrating on different weights of linen so there was a real mix of texture. I also used plenty of terracotta tones to make sure it felt warm and cosy. Upholstered bench cushions as well as scatter cushions on top make the outdoors feel as comforting as inside. That's why I added a linen table runner (made from our Chloe Denim and Samuel Rust fabrics) and napkins too – the more softness, the better when it comes to making sure everyone feels settled and wants to stay put all night long."
Explore our garden collection here.