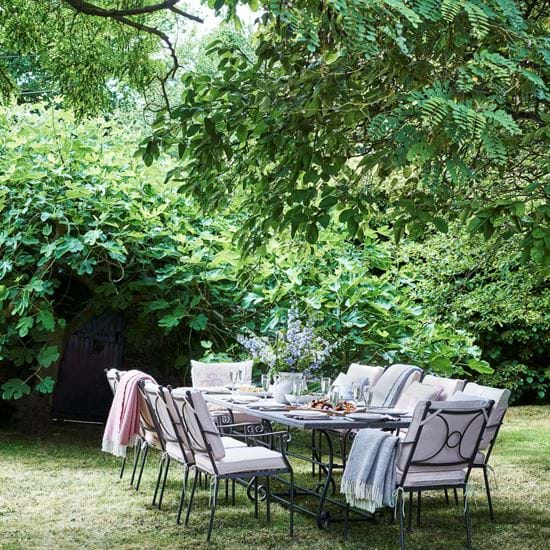 Cheltenham
Cheltenham is a smart garden collection for town or country inspired by decorative metalwork in Regency architecture. The designs for relaxed seating or dining feature matte granite tabletops, dark grey powder-coated metal frames, and crisp off-white seat cushions.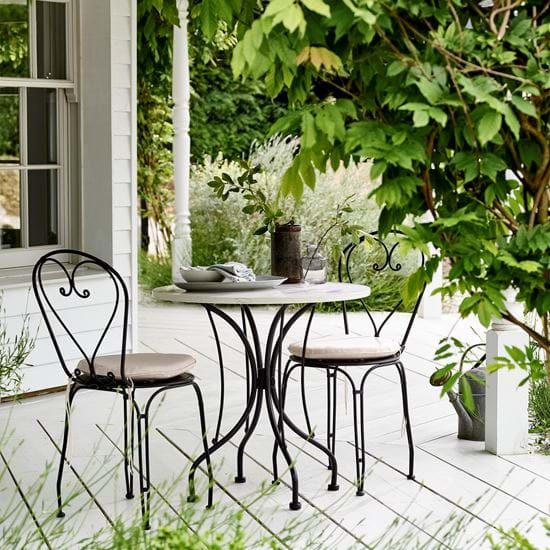 Boscombe
Romantic and elegant Boscombe was inspired by classic bistro sets, making it perfect for smaller gardens and intimate corners. Choose from designs that mix and match black or pale grey metalwork and natural granite or marble tabletops.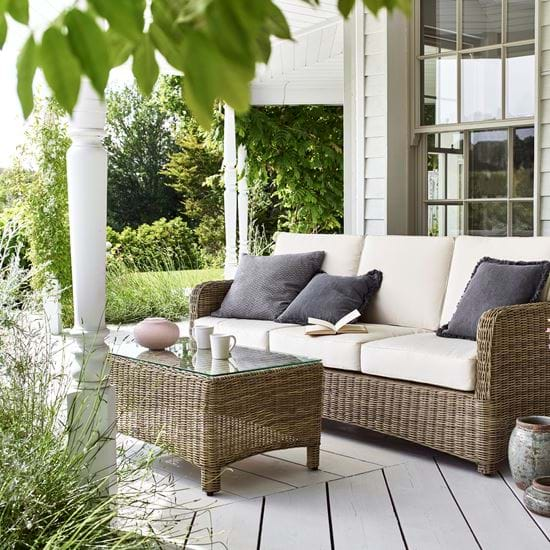 Compton
A seating collection that carefully balances comfort with a small footprint. So, whether it's a couple of armchairs or a corner sofa for ten, it won't dominate your space.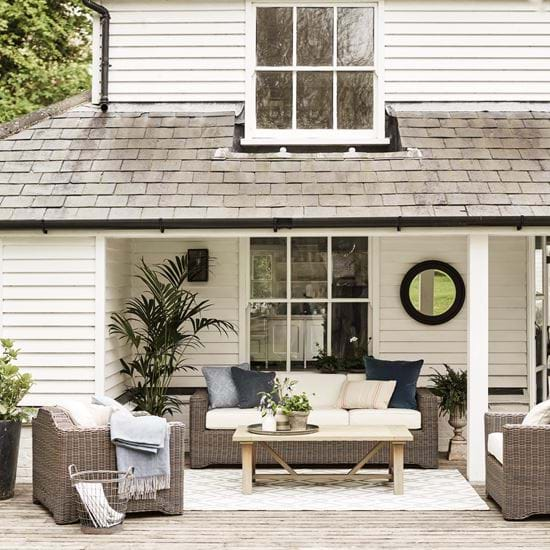 Tresco
A low-lined, contemporary collection of sofas and armchairs, as well as corner sofas that can be as small or as large as you'd like. For seating that needs to be flexible.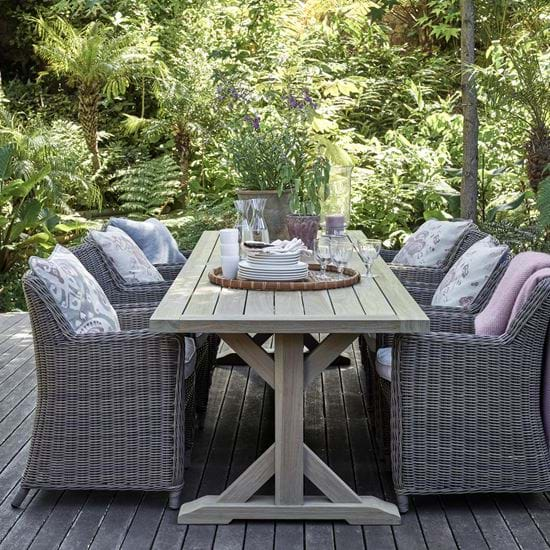 Harmondsworth
We liked the idea of taking classic refectory table styling outside. So, we made Harmondsworth. It has a slightly unusual leg shape which is designed so it doesn't get in the way of your own legs.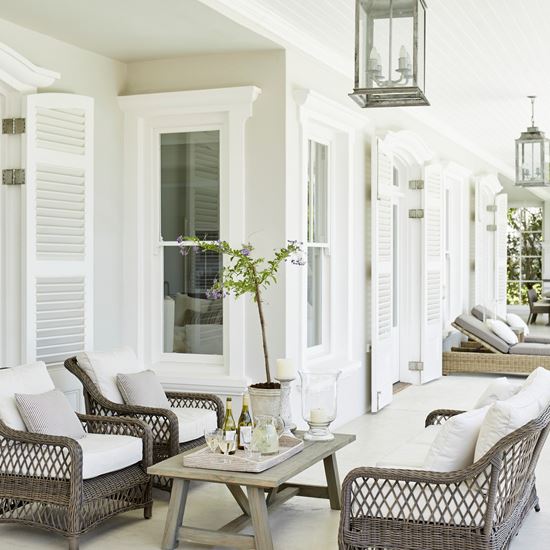 Harrington
Intricately woven Harrington is all about texture. The classic lattice design is especially at home in a more traditional setting, although it does also pair surprisingly well with modern pieces. Choose from sets for both relaxed seating and dining.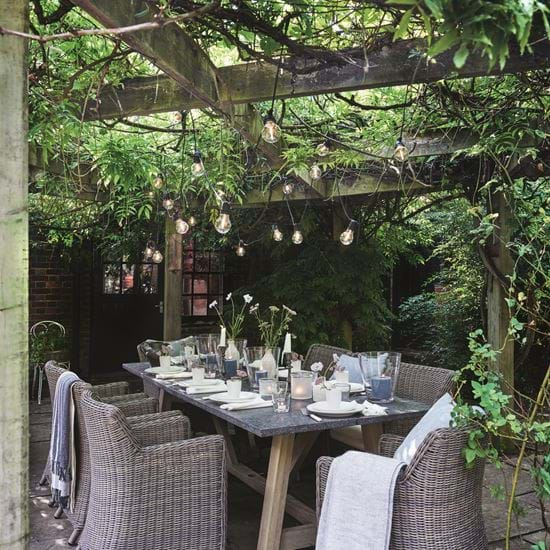 Stanway
Stanway is probably best described as our modern country collection, with its clean lines, weighty sections of teak and bluestone, and A-frame legs. Like the look of our Arundel collection inside? This is its outdoor other half.