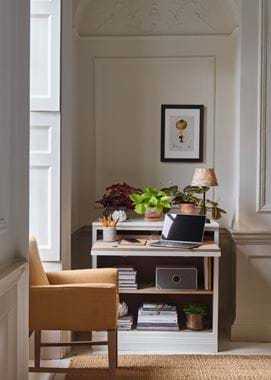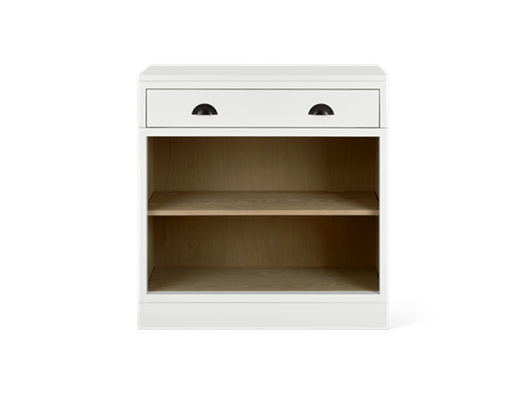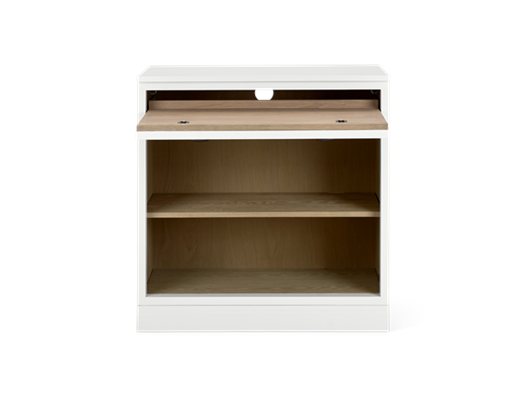 Inspired by antique campaign furniture, this space-saving desk is configured with components from Chawton's modular collection. Made with versatility in mind, it features a handy adjustable shelf that's useful for storing books and paperwork, while the pull-out surface concealed behind the drawer front enables you to fold away the desk at the end of a working day.
From the Journal
The joy of organisation
Tidy house, tidy mind, or so the saying goes. Here, we delve into why keeping an organised home bring so many of us such pleasure.
Keep reading