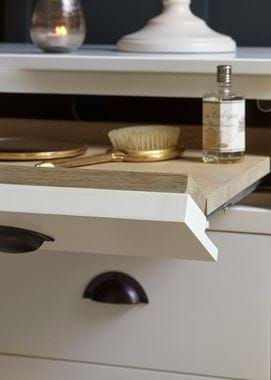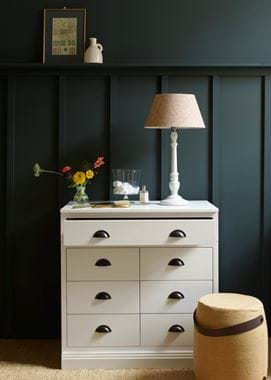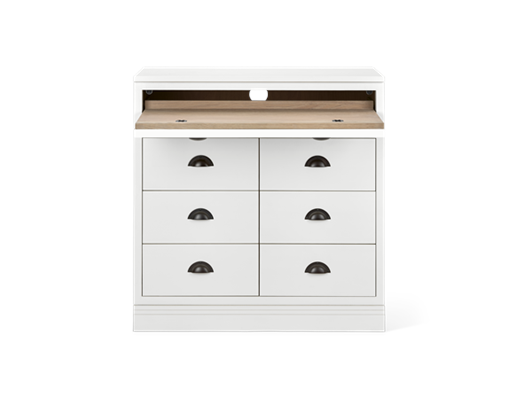 This slender bureau is configured with components from Chawton's modular collection. Made with versatility in mind, it features six useful storage drawers that rest on soft-close runners and a pull-out surface concealed behind a drawer front. When extended, this surface is ideal for using as a dressing table or writing desk.
From the Journal
The joy of organisation
Tidy house, tidy mind, or so the saying goes. Here, we delve into why keeping an organised home bring so many of us such pleasure.
Keep reading