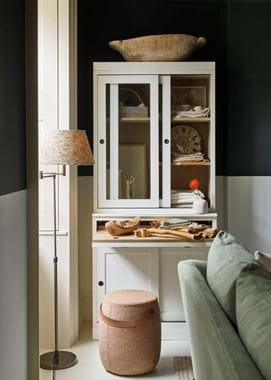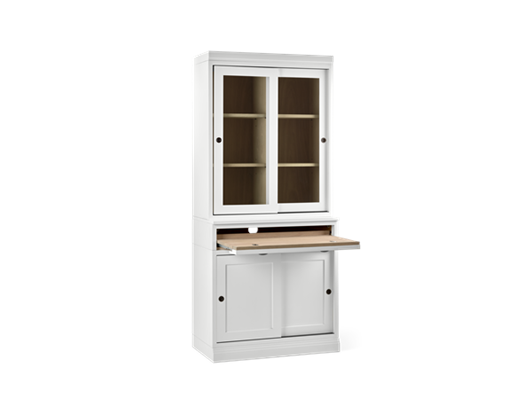 This tall yet slender space-saving bureau is configured with components from Chawton's modular collection. Its design enables you to capitalise on flexible storage with six adjustable shelves, two of which are hidden behind the base cabinet's sliding doors. The cup-handled drawer conceals a spacious pull-out surface, making it ideal for use as a desk for crafts or laptop work.
From the Journal
The joy of organisation
Tidy house, tidy mind, or so the saying goes. Here, we delve into why keeping an organised home bring so many of us such pleasure.
Keep reading