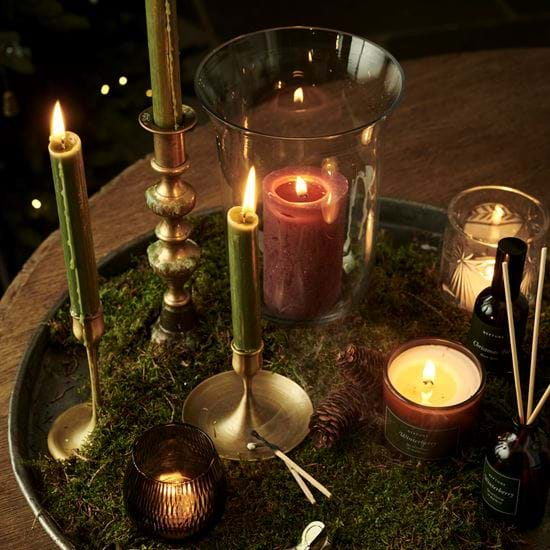 Candles
Choose from two scents – classically festive Winterberry or sweetly spiced Nutmeg – as well as such winter must-haves as tealights, coloured dinner candles and a three-wick version of our signature Blyton pillar candle.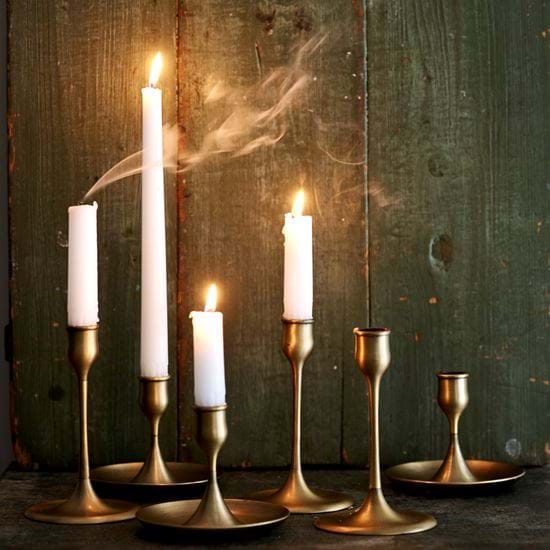 Candlesticks
Candlesticks aren't just for the supper table – sit them on bedsides, dot them along mantels and nestle them in amongst a console table display of tealight holders where they'll add tall, slim elegance as well as a warming glow.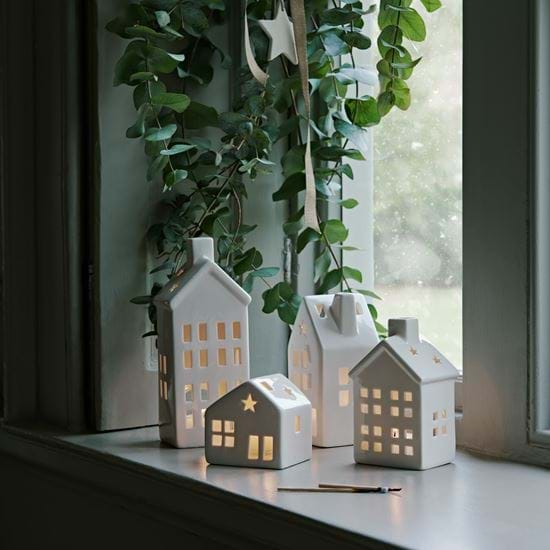 Tealight holders
Tealights may be small, but their power to add atmosphere to any setting shouldn't be underestimated. In our collection, you'll find everything from hanging glass designs to those that are charmingly crafted out of clay.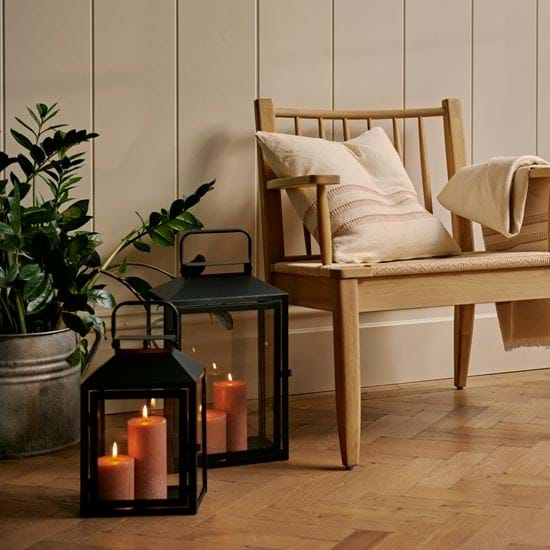 Hurricanes & lanterns
Perfect for pairing with our Blyton pillar candles, these hurricane lanterns will keep flames safely tucked away from breezes and little hands, while adding to the atmosphere with etched and mercurised finishes.
Diffusers
In fragrances that coordinate with our candles, we'll often use these diffusers to create a gentle, season-long background of comforting scent, while their candle counterparts enhance as and when you need.
Candle accessories
Far lovelier than using a lighter, we're firm fans of the humble match. Even better when those are white-tipped matches in patterned boxes. And then there's our brass wick trimmer: a beautiful and useful solution to snip of excess soot.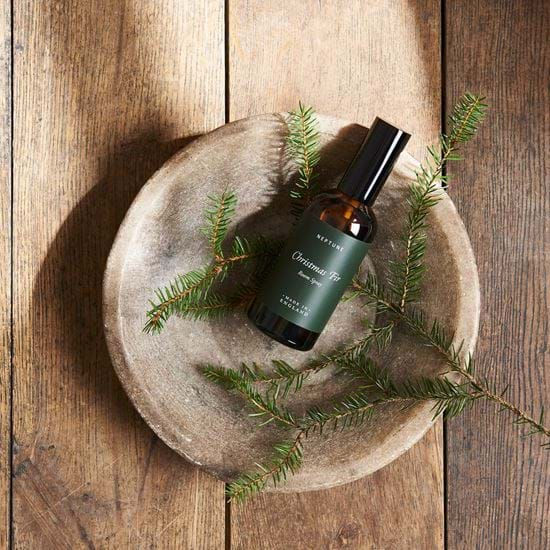 Room sprays
While we love life-like foliage for how easy it is to use and because it can be brought out year after year, the one thing that's missing is scent. Which is where our room spray comes in: a little bottle of instant mid-winter olfactory joy.