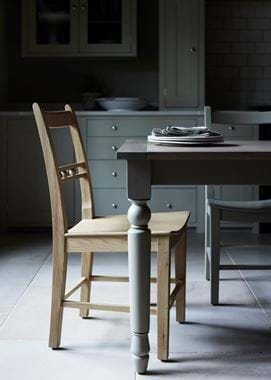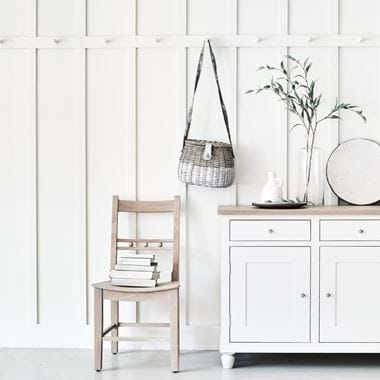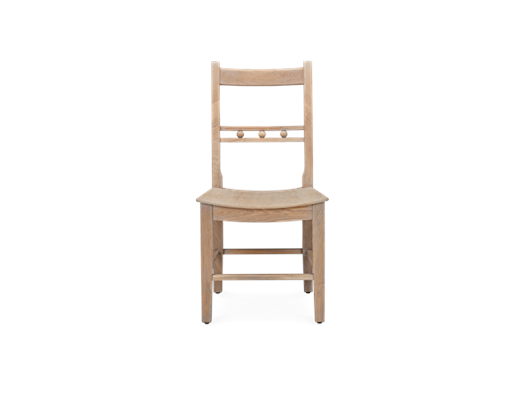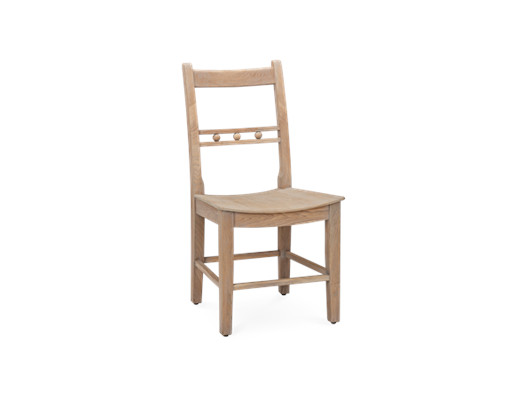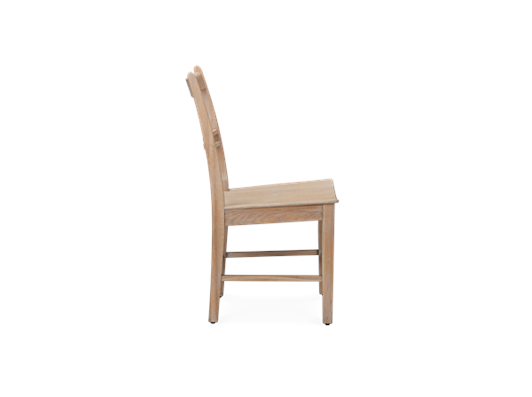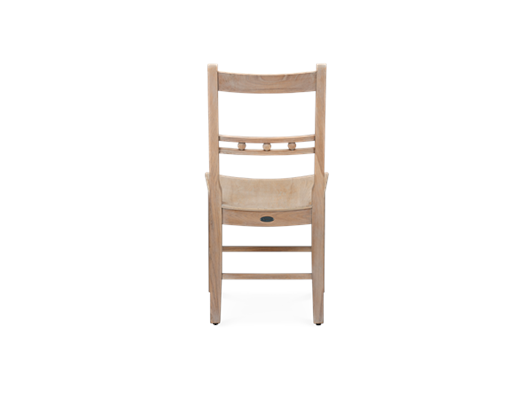 €385
Available in 3 weeks
Some designs will take longer to deliver than others – if you're in a hurry, look out for those that are 'available now'
Suffolk's story started with an 18th-century dining chair, spotted in an antiques shop on a family holiday. Its ball-back design inspired our own, we've just updated its shape for those of us that want a more modern sense of comfort. Because it's such a simple, low-key design, it's good for wherever you want a relaxed or minimal feel. It'll also add the warmth and texture of natural oak to your space.
Materials: oak
Oak, because it'll look more than good in your home. You can expect the odd knot here and the odd change in wood grain there – which means no two chairs will ever look quite the same – but overall, it's a well-balanced timber.
Finish
The oak is protected with IsoGuard®, our timber treatment oil. Think of it as a defence barrier, but one that you'd never know was there. IsoGuard® comes in a few finishes; for Suffolk, choose from Seasoned Oak (a subtle, silvered colour that matches the Suffolk dining table) or Natural Oak (a honey-toned shade that works well with the Chichester table).
Comfort and proportions
Most of us prefer to sit slightly reclined – it's why many people swing back on their seats – so we designed Suffolk to lean back a little. Its back also curves, and there's a dip in the seat too which you can make even more comfy by adding the matching cushion.
Design detail
It's the little things that make a difference to how polished Suffolk feels. Like the proportional overhang on the seat, the legs that taper into the backrest, and the balanced size of the balls in its back – they sit proud of the cross pieces, but you're not likely to feel them when you sit down.

Neptune Code:
INT-CHA-SUF-OA