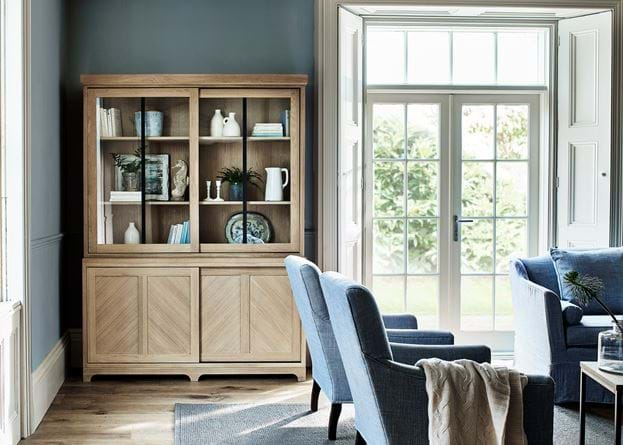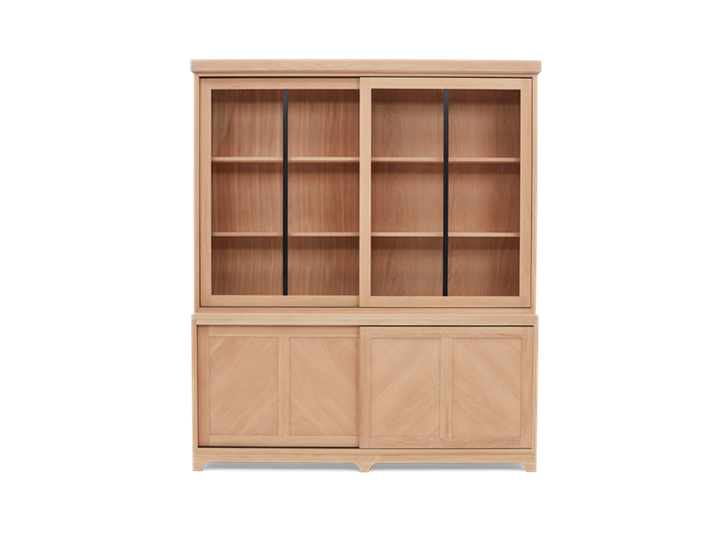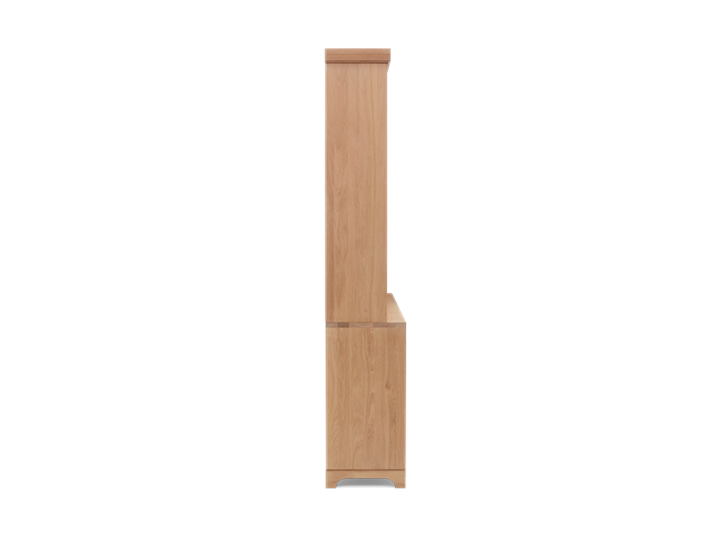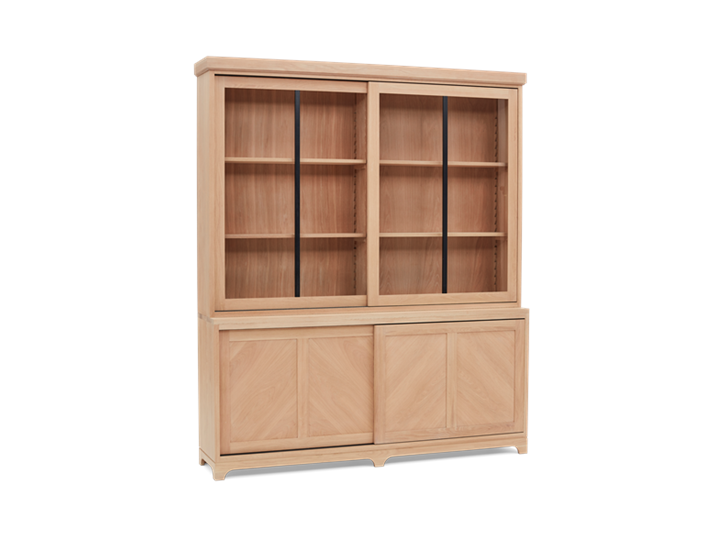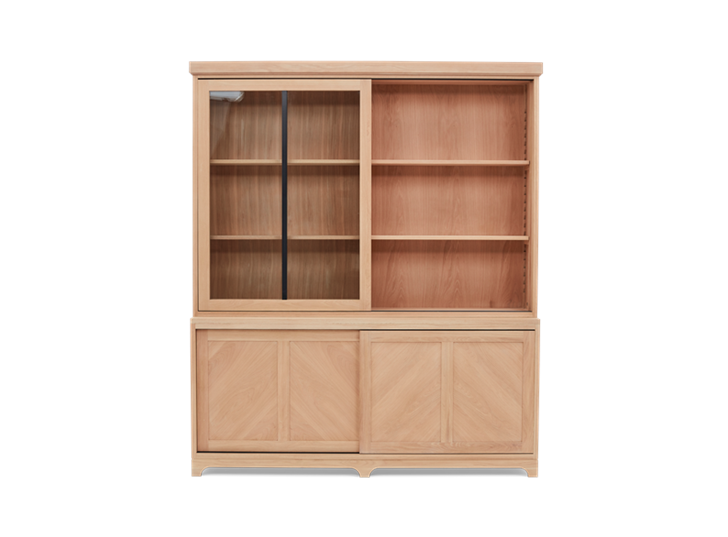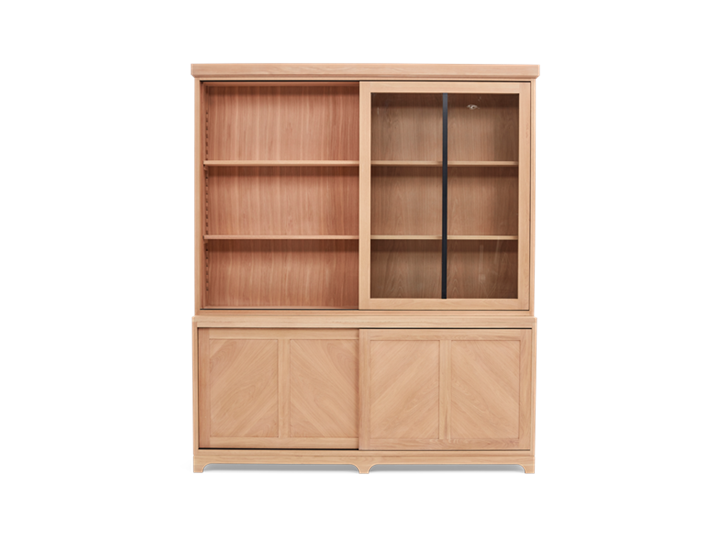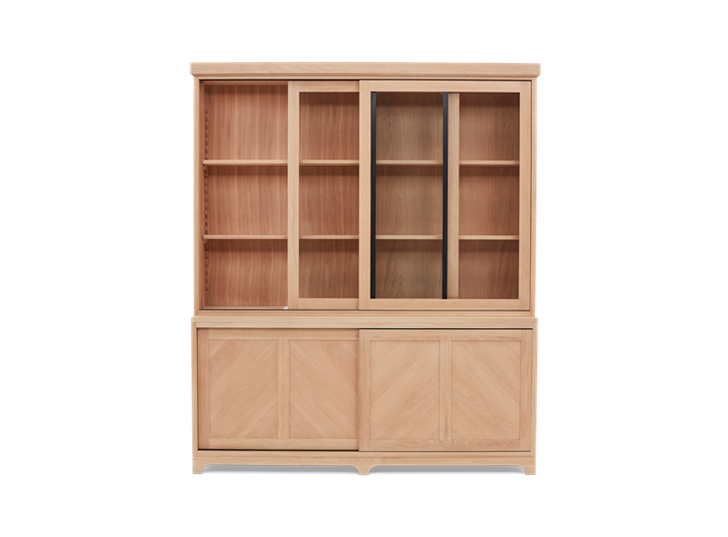 Holborn 6ft Glazed Dresser
€4,360
1 available
1 items or more, pre-order for delivery in Nov
Holborn's a dresser for the more contemporary home in need of extra storage space – or one that's keen to bring in a powerful, design-led contrast to their dining room or sitting room. But it's not so 'of-the-now' that it loses its sense of heritage and craft, being made from oak and having carefully inlaid diagonal panels of timber in the sideboard section to create a subtle chevron effect to add extra texture to your space. It's a perfect partner to our Arundel collection.
Materials
Oak, because it'll look more than good in your home. You can expect the odd knot here and the odd change in wood grain there – which is even more so true in the geometric sideboard. Oak's natural character means no two dressers will ever look quite the same – but overall, it's a well-balanced timber. On the panel sections, we use oak wrapped over hardwood ply, because it's a technique that means you'll get less timber movement.  
Finish
All of our oak's protected with our treatment oil – IsoGuard® – to make it easier to live with. Think of it as a defence barrier, but one that you'd never know was there, so all you can see is the natural, honey-coloured oak.
Storage space
The Holborn oak dresser has two shelves in each side of the dresser, which divides it into three equal thirds. You can move them around to suit whatever you're keeping inside though, but these proportions suit it most of all. The sideboard has a divider in the middle, giving you two compartments with an adjustable shelf inside each one. 
Design detail
Holborn has our Black-bronze hardware – a strong, dynamic contrast to classic oak. You'll spy it on the vertical stile on the glazed dresser (together with the shelves, it gives it a look of a window pane) and on the tracks that the sliding doors run along, smoothly, quietly and bouncing soft to close.  
Design details
There's lots of elements to this design that make it more contemporary. The taller, narrower height is one. The second is the ledge between the sideboard and dresser section that's much slimmer than you'd get in Chichester, Suffolk or Henley. And the doors on each compartment that softly glide rather than opening out is a third. 

Neptune Code:
HOL-DRE-6FT-K-IN