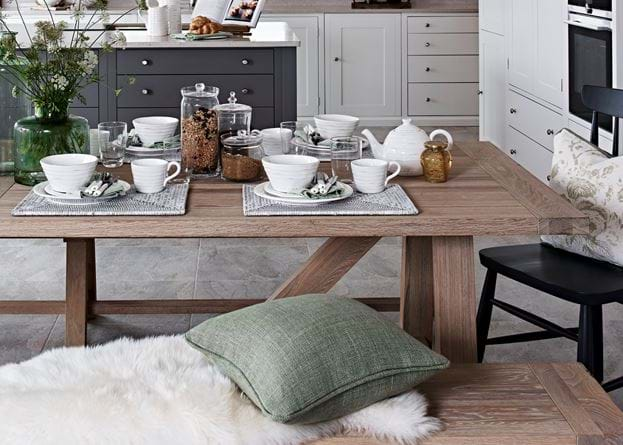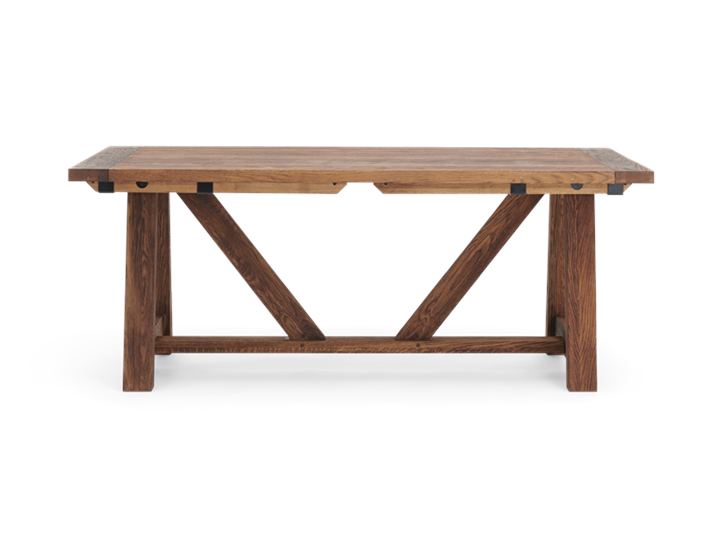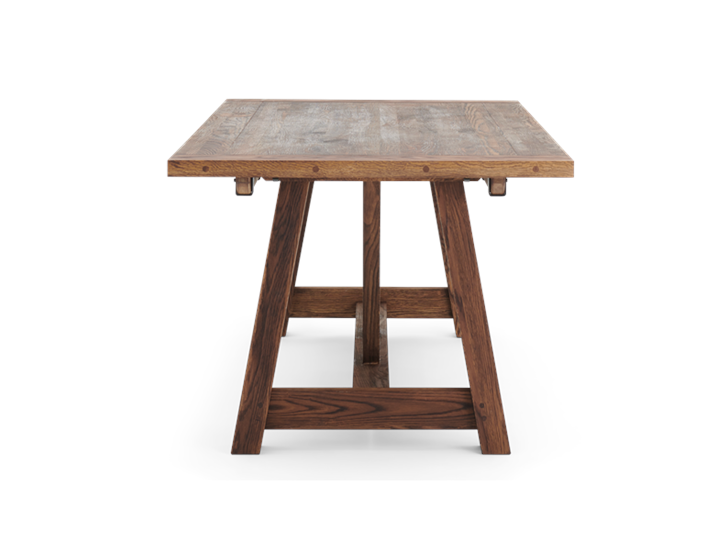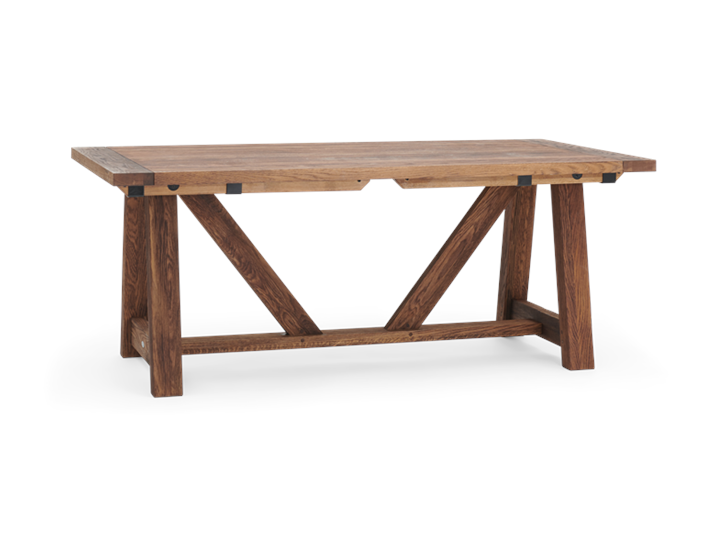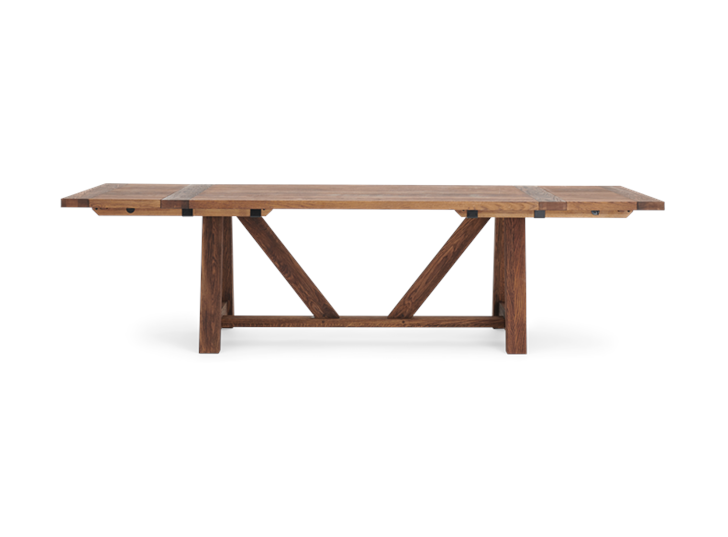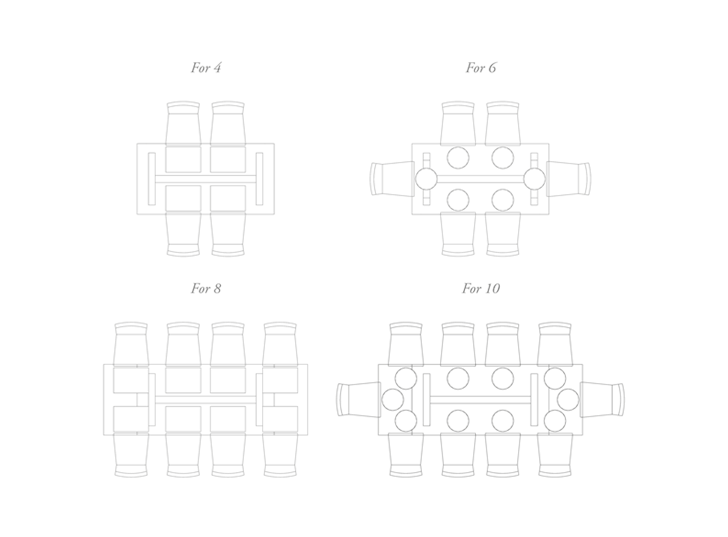 €2,840
Available in 11 weeks
We're experiencing delays due to challenges from the pandemic and its impact on our production houses and shipping. Thank you for your patience
Arundel's a dining table for when you want to give your space a modern country look. With its A-frame base, it feels right at home in a barn conversion or farmhouse, but thanks to its crisp edges, tactile – but not rustic – finish and subtle, natural colour, it's just as suited to contemporary urban spaces too. It's also a table for when you want all that, and a design that extends easily.
Materials
Oak, because it'll look more than good in your home. You can expect the odd knot here and the odd change in wood grain there – which means no two tables will ever look quite the same – but overall, it's a well-balanced timber.
Finish
To add texture, the oak has a brushed surface that exposes the grooves in its grain slightly. We then apply our treatment oil – IsoGuard® – to make it easier to live with. Think of it as a defence barrier, but one that you'd never know was there. IsoGuard® comes in a few finishes; this one's Darkened Oak, a rich (but not reddish) brown.
Design detail
Every aspect of Arundel – from its tabletop to its A-frame legs – is substantial but not too chunky, so it feels solid and timeless, not clunky. The diagonal supports are the standout feature, but look closely and you'll also spot circular wooden dowel detailing in the sides, which give you a sense of its making.
How it extends
Extending tables are great, but only when they're not a pain to use. You'll be glad to know that's not the case with Arundel. The leaves come in a separate bag, so they're not adding more bulk. Before guests start knocking at the door, just pull out the oak rails beneath the tabletop and they'll stay put thanks to the spring-loaded latch. The leaves just slot into the gap, and you're done.

Neptune Code:
ARUD-TAB-184-EXT-DO