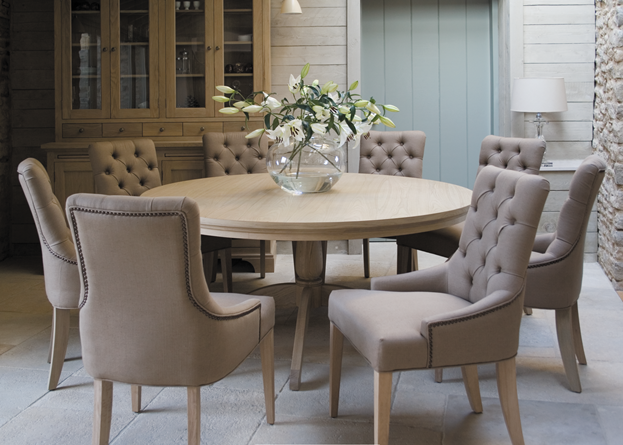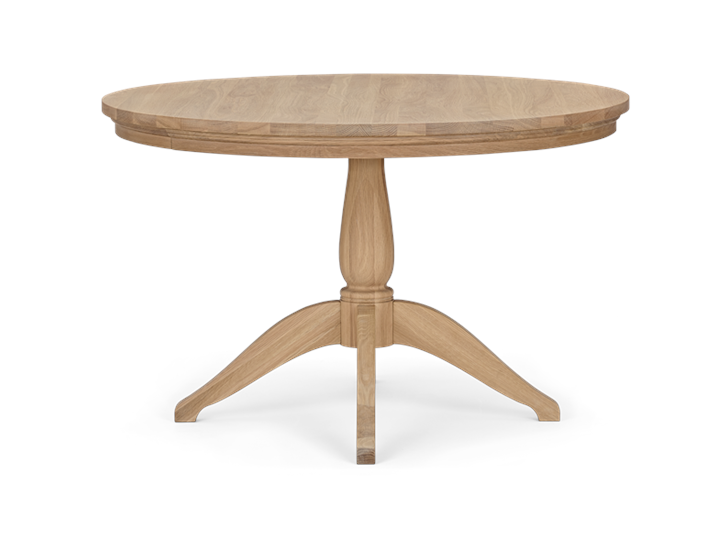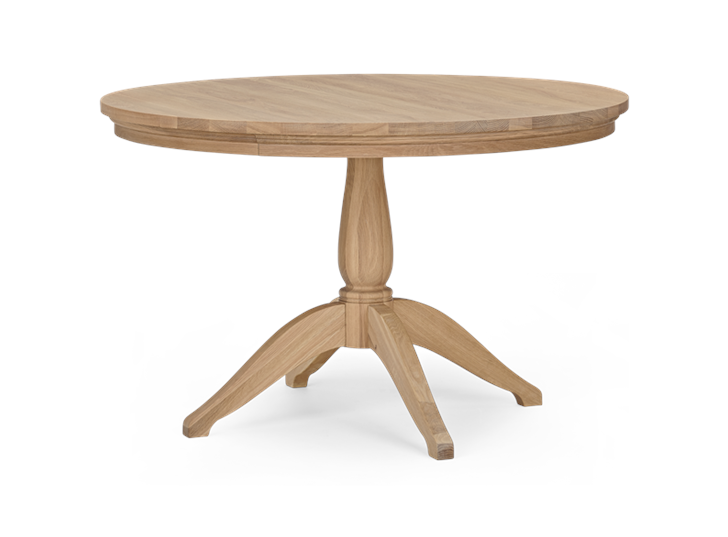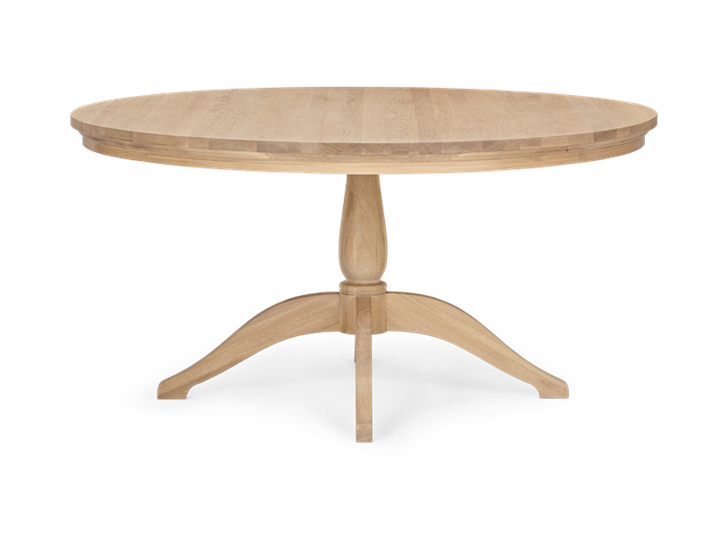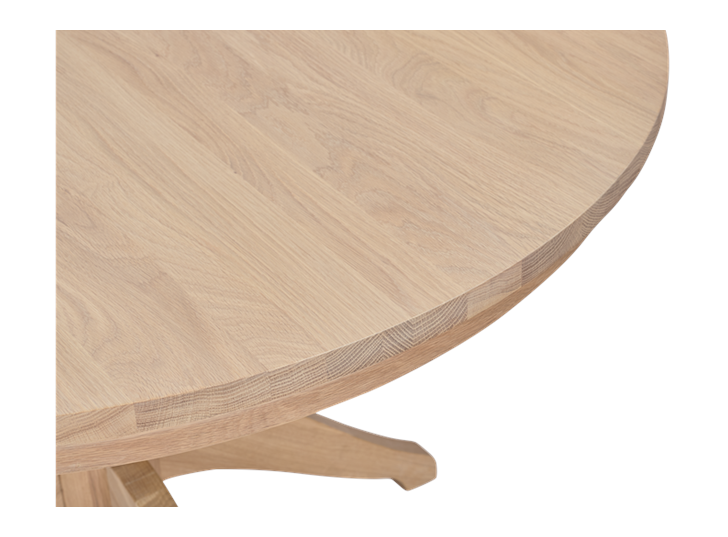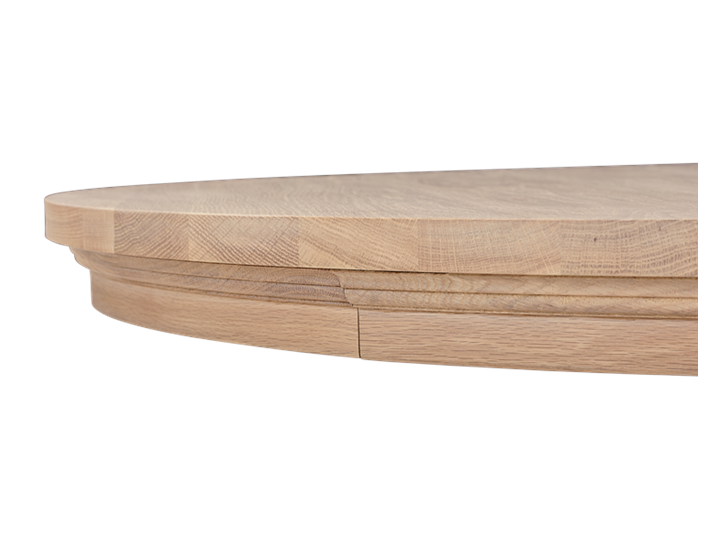 €1,390
Available in 6 weeks
We're experiencing delays due to challenges from the pandemic and its impact on our production houses and shipping. Thank you for your patience
Henley's one of the most traditional tables in our collection: made from top-to-bottom oak in a classic finish, it has a weighty, stepped top and turned pedestal leg. But, it's also brilliant for pairing with a contemporary chair like Shoreditch if you like the contrast of old and new. And, because it's circular, it'll soften a modern space as well.
Materials
Oak, because it'll look more than good in your home. You can expect the odd knot here and the odd change in wood grain there – which means no two tables will ever look quite the same – but overall, it's a well-balanced timber.
Design detail
In Henley, a lot of the detail is in the side of the tabletop. Unlike a design like Balmoral, it's stepped rather than one solid piece, which gives the table more of a traditional feel. The curvy pedestal leg also has a traditional look, but we've kept the shape simple so it won't date.

Neptune Code:
HEND-TAB-001 (default)