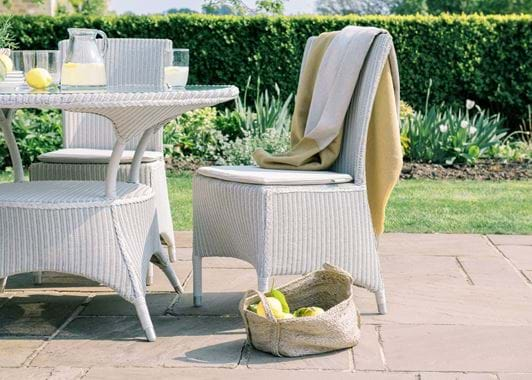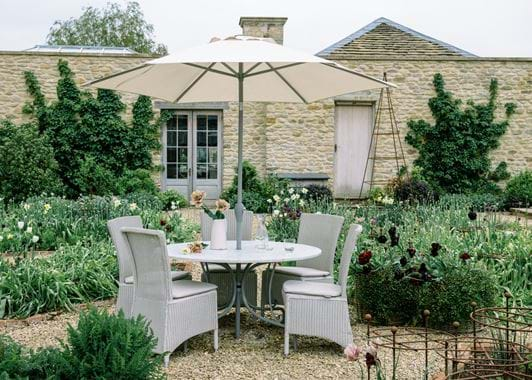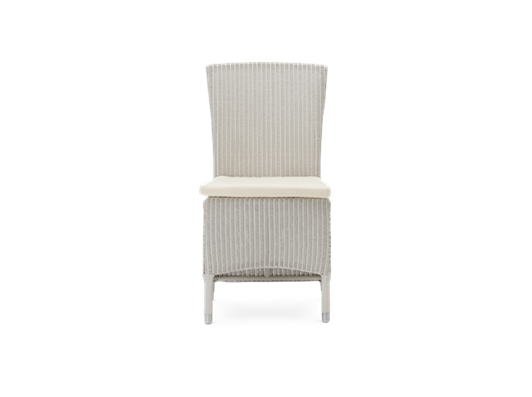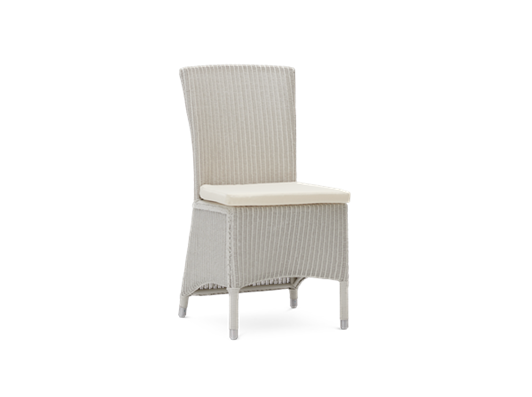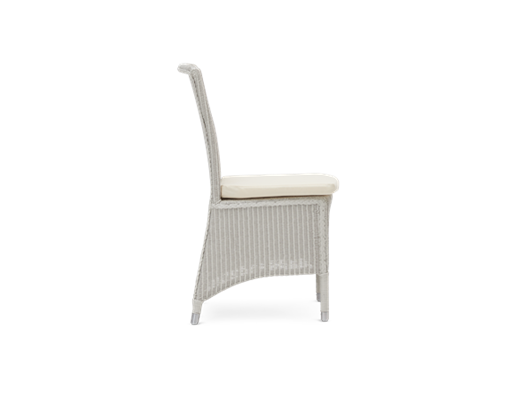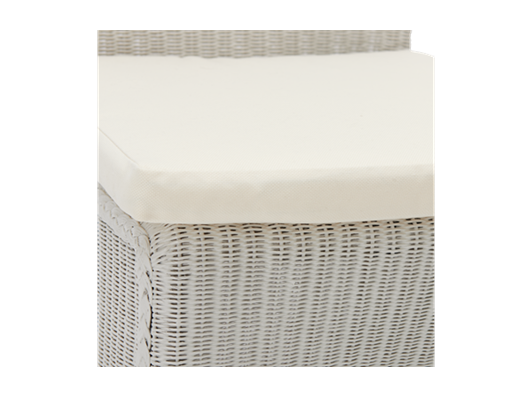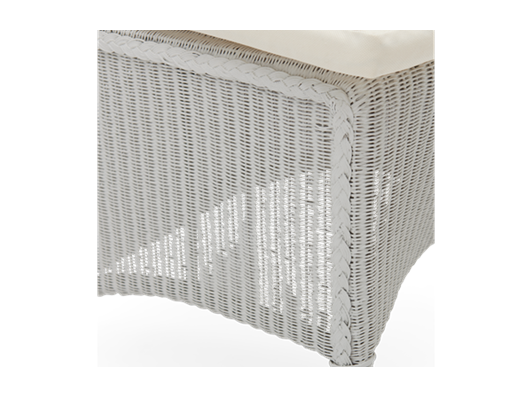 Chatto Dining Chair
€493
3 available
3 items or more, pre-order for delivery in Mar
Chatto is our classic English country garden furniture collection, suitable for using outside in the summer or else in a conservatory. It's made from Lloyd Loom – a material and making process that was especially popular in the early 20th century, giving Chatto its vintage aesthetic. This dining chair is available with arms (as a carver chair) or without.
What is Lloyd Loom?
Lloyd Loom is made by wrapping paper around wire, weaving this into strong panels, and then attaching these to a frame. It has the texture of a wicker piece, but it's painted (in Chatto's case, in our soft green-grey Lily colour), which makes it the perfect indoor-outdoor style.
Can I use Chatto outside?
Absolutely. We've really considered how to make Chatto as weather-resistant as possible, from the robust, heavy-gauge aluminium frame that won't rust, to the polyurethane paint (as opposed to the eggshell we use for interior Lloyd Loom pieces) that makes it virtually waterproof. It means you can use it outside all summer long, although you should bring it in over winter.
Neptune Code:
CHT-DIN-CHA-LI-NT-K