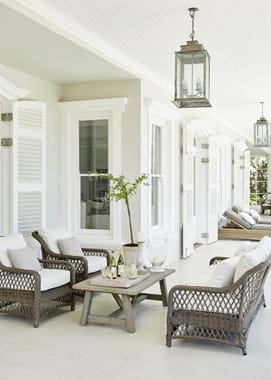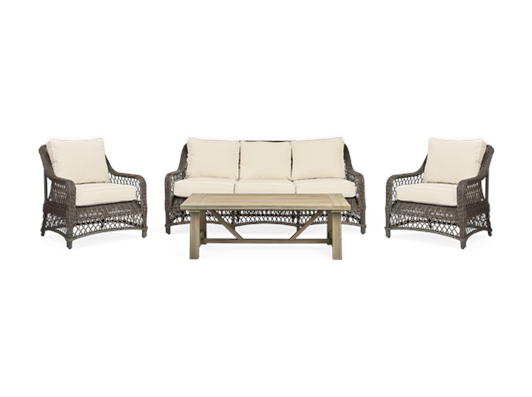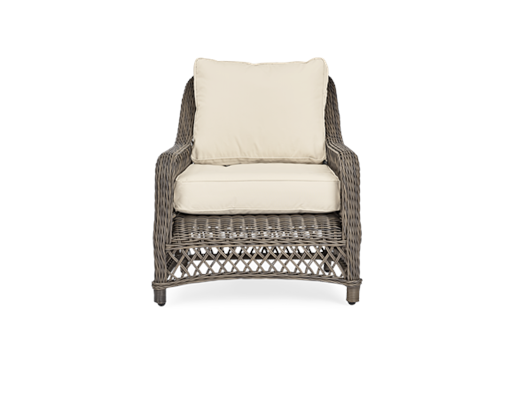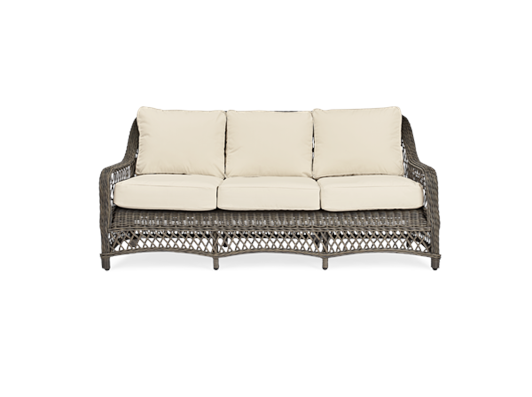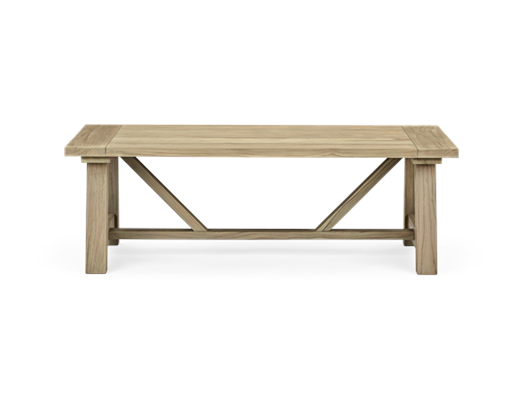 Harrington Sofa Set & Stanway Coffee Table
€4,545
Available in Mar
We're experiencing delays due to challenges from the pandemic and its impact on our production houses and shipping. Thank you for your patience
The Harrington three-seater sofa and armchairs in this set are characterised by their intricate woven patterns and classic shapes, which lends them a traditional feel. We've tempered that with a contemporary dark-grey finish. Tuscany, on the other hand, is a restrained, crisp-edged coffee table. Together, they make a timeless seating set for gardens or orangeries.
The table in detail
The slim gaps in Stanway's tabletop allows for natural movement in the timber as it expands (slightly) and shrinks (just a little) with changes in the weather. They're also there so water can run off. And they're decorative too, reminding us of the neat, linear decking found on boats.
Included in your set
Our Harrington garden set consists of one Stanway coffee table, which sit nicely with our Harrington sofa with seat cushions, and two armchairs with seat cushions. Scatter cushions can be purchased separately here for an extra touch of colour.
Also included are the chair cushions, but if you'd like to add scatters, those are available separately here.
Inside-outside
We believe that outside spaces should be as inviting as indoor ones (when it's not raining, at least). It's why we've created sets of sofas, armchairs and tables that can translate from garden to garden room, so you can comfortably relax in your great outdoors.
Materials: all-weather wicker
While we love natural materials like rattan, we'll sometimes choose an alternative if it'll make your design live longer and your life far easier. Here, we use a woven resin fibre (which we call 'all-weather wicker') because it's happy being left outside. From its appearance to its texture, it's remarkably close to rattan too.
The seating in detail
In these pieces, the wicker varies from the tighter, interlaced texture that runs around the perimeter and under the seat, to the looser criss-cross of diamonds in between. It's decorative and classic but never fussy.
Comfort and proportions
Not super-slouchy (in terms of depth or height), but certainly not straight-backed either, Harrington strikes a good balance somewhere between the two. Its frame is well-cushioned, and though quite firm, there's still plenty of give.
Materials: teak
Teak is perfectly suited to life outdoors because of its naturally-occurring oils, which act as a preservative. We've still treated it with our exterior IsoGuard® oil though, for added protection and to temper the initial honey-brown colour. Over time, it'll take on a silvered patina.