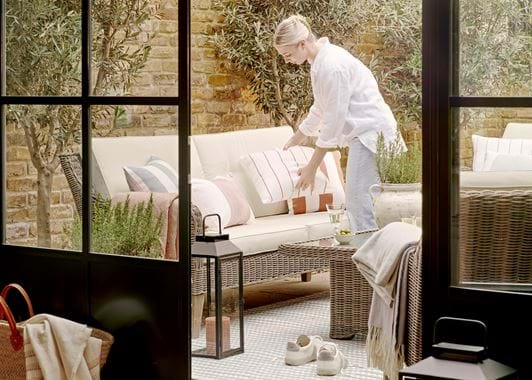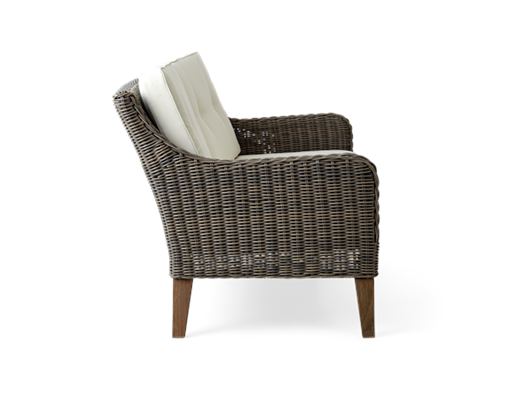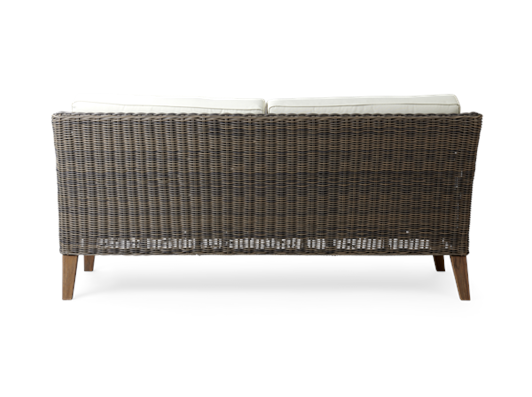 With its sloping back, sinuously curving side profile, slim arms, buttoned back cushions and tapered teak legs, Bryher is one very refined, light and graceful outdoor seating collection. It considers the practicalities of outside life too, with a frame made from durable all-weather wicker and cushions in our weather-resistant textile, but aside from those details, it wouldn't be out of place in any interior (and in fact, we think it makes an excellent collection for garden rooms). This is the sofa – a two and a half-seater size that'll fit two people comfortably or three smaller individuals – and there's also a matching armchair.
From the Journal
The garden furniture style guide
We walk you through all the furniture families in our garden collection to help you better understand which will look the part in (or, rather, just outside) your home.
Keep reading