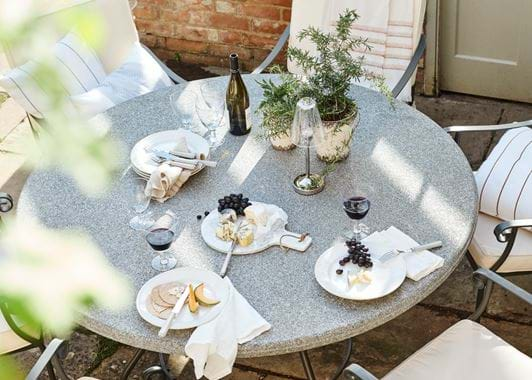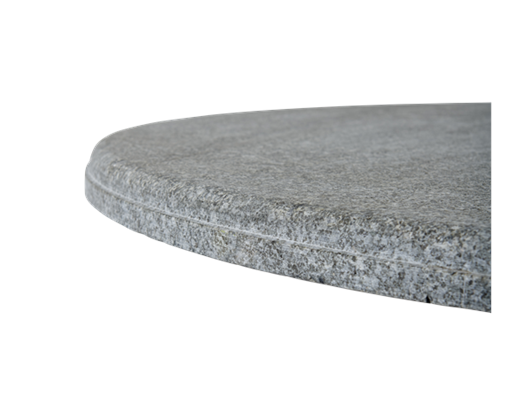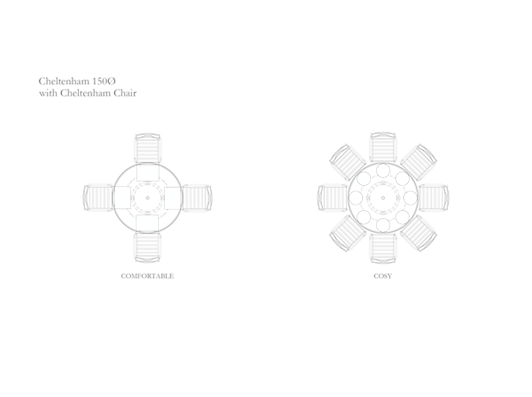 Cheltenham's steel frame and granite top give it a crisp, smart look whether you're using it on a city terrace or in a country garden. It has a touch of the French Riviera about it, but its graceful frame was also inspired by the ironwork on old townhouses. This round table will seat up to eight people (although it also works well for four) and pairs perfectly with the generous Cheltenham carver chairs for a comfortable, convivial alfresco setting.
Product Code:
CLT-TAB-ROU-150-GRA
From the Journal
The garden furniture style guide
We walk you through all the furniture families in our garden collection to help you better understand which will look the part in (or, rather, just outside) your home.
Keep reading