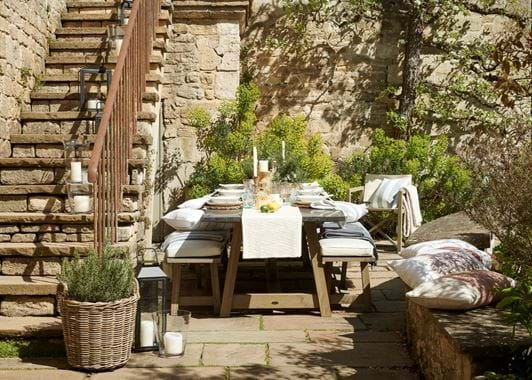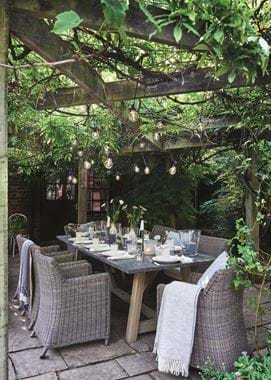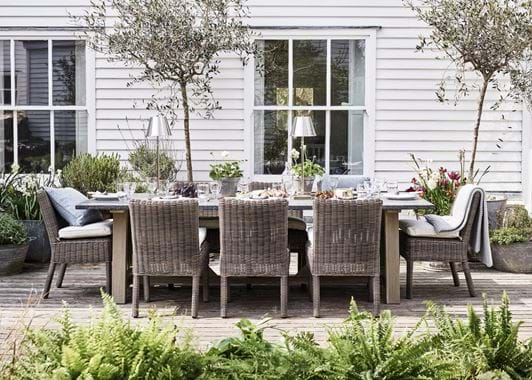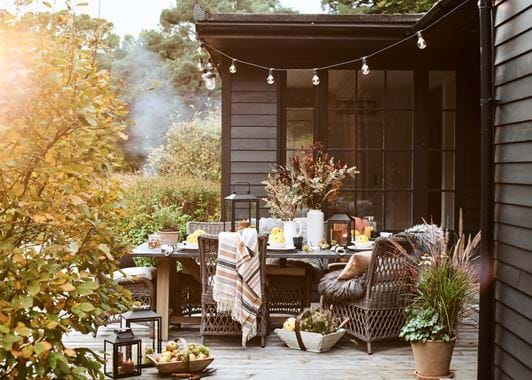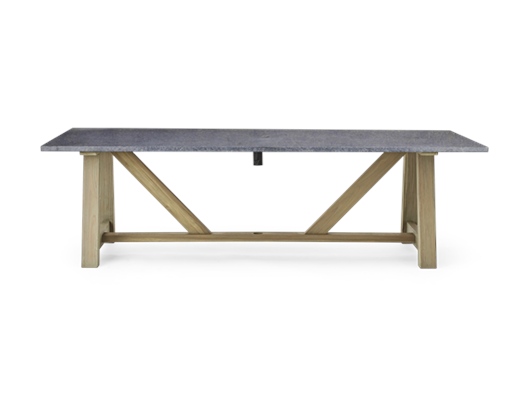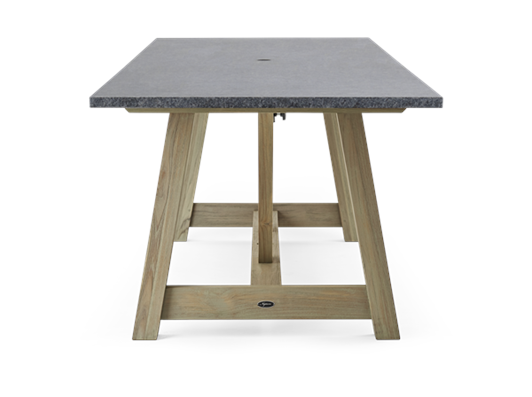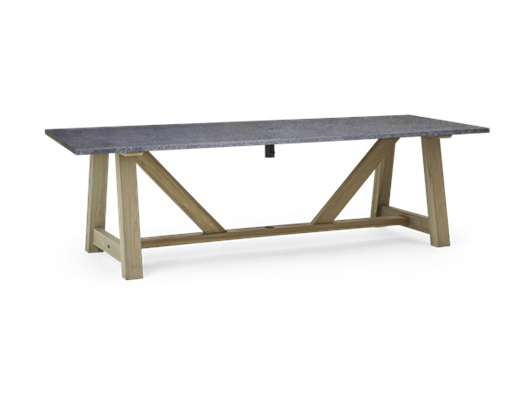 Stanway Bluestone 8 Seater Table
€3,295
Available in 8 weeks
We're experiencing delays due to challenges from the pandemic and its impact on our production houses and shipping. Thank you for your patience
Stanway is a teak garden dining table with a rustic, farmhouse-style design, but this version combines timber with a natural bluestone tabletop. It's slightly more contemporary than the solid teak Stanway, but will still suit more classic homes. You'll be able to fit eight people around it, even if your dining chairs are on the generous side.
The materials-bluestone
Bluestone is a type of natural flagstone, and is one of the sturdier forms. By designing an aluminium honeycomb core and wrapping bluestone around it, you'll get all of the robust character of stone, but it won't be an impractical weight. It's also refreshingly cool to lean on in summer.  
The finish-bluestone
The clue is in the name – bluestone has a hint of blue to its charcoal grey tone. And, when you look closer, you'll see its mottled with other blue-grey tints. We've chosen a smooth, honed finish over a polished one. It makes it more subtle and neutral. And it comes sealed too to give it a layer of protection. 
Design detail
The construction of Stanway's teak base isn't just about looks. It means you have room to fit your legs under easily without anybody being sat between a table leg, and with the plinth being a nice place to rest your feet.  
Neptune Code:
STN-TAB-250X95-BLU-K