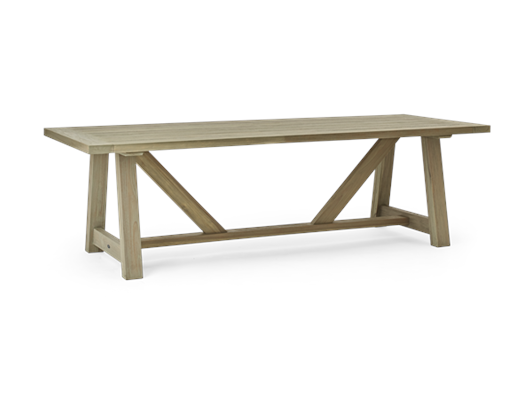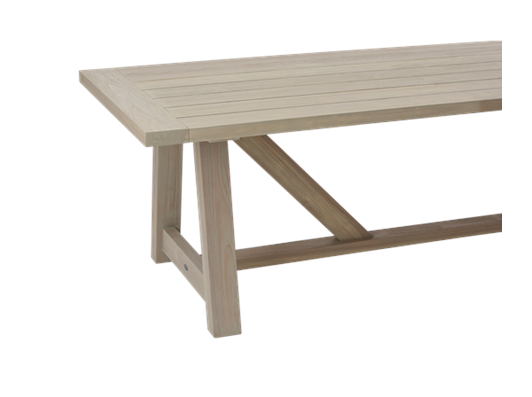 Extending rustic, farmhouse style into the garden, the expansive smoothness of the Stanway table's lengthy top is supported by sturdy, A-frame legs for a pared back yet traditional aesthetic. Crafted from thick slices of solid teak, the design is simple and timeless. It's a comfortable everyday dining table for six and will seat up to 10 for larger gatherings.
From the Journal
The garden furniture style guide
We walk you through all the furniture families in our garden collection to help you better understand which will look the part in (or, rather, just outside) your home.
Keep reading