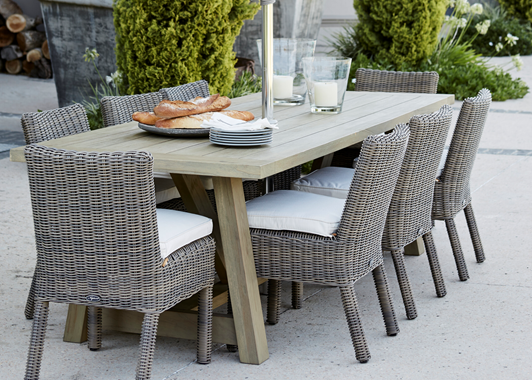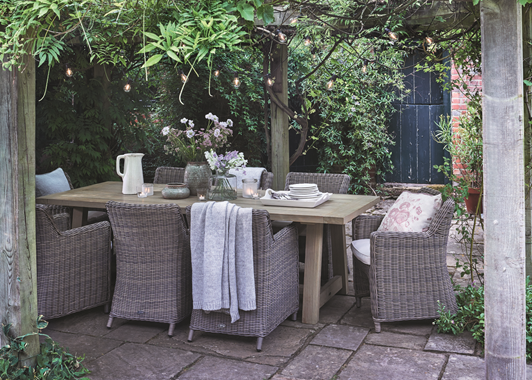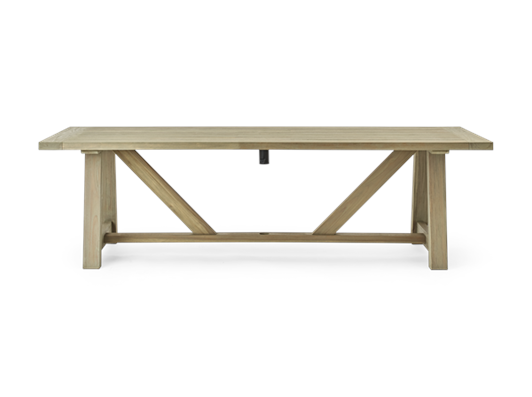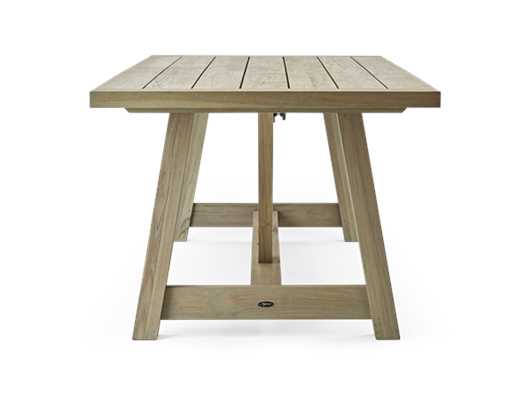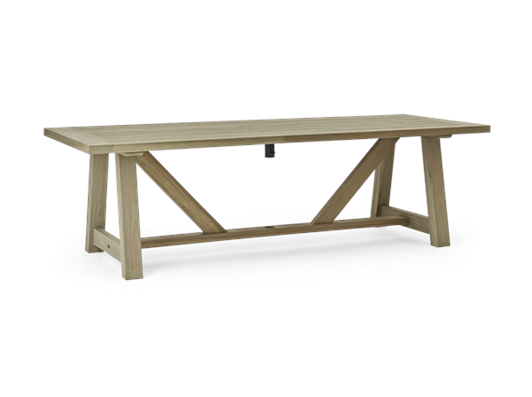 Stanway Teak 8 Seater Table
€2,970
Available in 9 weeks
We're experiencing delays due to challenges from the pandemic and its impact on our production houses and shipping. Thank you for your patience
The Stanway dining table's weighty cuts of clean-edged teak contrast beautifully with the softness of planting and woven seating that might occupy your garden. Its design is unfussy but with strong lines and a slight rusticity, giving it a contemporary character that suits any outdoor setting.
The materials-teak
Teak's known for being one of the kings of outdoor hardwoods. It's strong, durable, and is full of natural oils that gives it resistance to rot, insects. It's also able to regulate temperature to stop it from getting too warm in summer and too cold in winter, meaning its less likely to move or splinter. 
The finish-teak
Even though teak's naturally practical for outdoor life, we always protect exposed timber with our treatment oil, IsoGuard®. Think of it as an invisible defence barrier not just from the elements, but from spills like water rings or accidental hose pipe squirts.
Teak & the silvering process
All teak will weather over time though, fading from a honeyed brown colour to pale silver. You can slow the process down with certain teak oils, but it's easier and nicer to embrace it as part of its natural character. You can read the story of silvering here.
Design detail
The construction of Stanway's teak base isn't just about looks. It means you have room to fit your legs under easily without anybody being sat between a table leg, and with the plinth being a nice place to rest your feet.  
Neptune Code:
STN-TAB-250X95-K