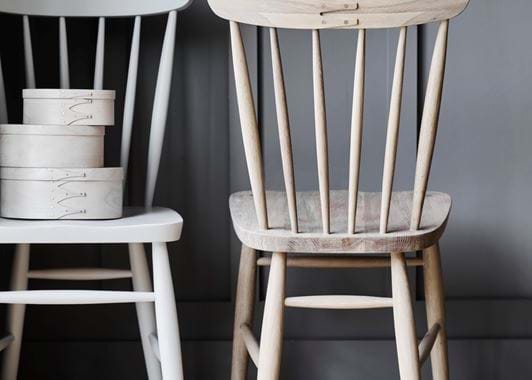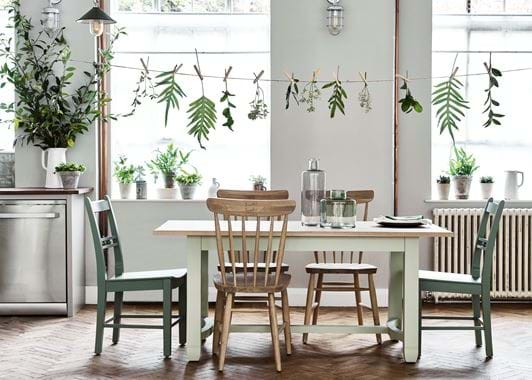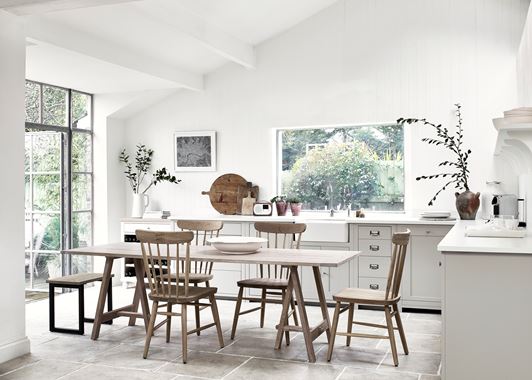 €430
Available now
We're experiencing delays due to challenges from the pandemic and its impact on our production houses and shipping. Thank you for your patience
There's a sense of heritage and craft in Wardley's design – a classic Windsor chair made contemporary. It's a style that's been around since the 18th-century, that we've simplified and added Shaker-style joinery details to. It's good for when you want a minimal look but still plenty of character. For a timber chair, it's also surprisingly comfortable, thanks to the curves in its design.
Materials
Oak, because it'll look more than good in your home. You can expect the odd knot here and the odd change in wood grain there – which means no two chairs will ever look quite the same – but overall, it's a well-balanced timber.
Finish
The oak is protected with IsoGuard®, our timber treatment oil. Think of it as a defence barrier, but one that you'd never know was there. IsoGuard® comes in a few finishes; this one's Natural Oak, which, as the name suggests, gives the oak a subtle, honey-coloured look.
Comfort and proportions
It may be made from wood, but Wardley doesn't compromise on comfort. The top rail of the backrest curves to meet the shoulder blades, and there's a barely detectable (until you sit in it), leg-hugging saddle shape to the seat.
Design detail
To give it a crafted feel, the foxtail joints that attach the legs are visible in the seat. Sometimes they're flush, sometimes they sit just proud (although you won't feel them) – a variation that means each chair has its own character. From the back, there's also the swallowtail detail usually found on Shaker boxes.