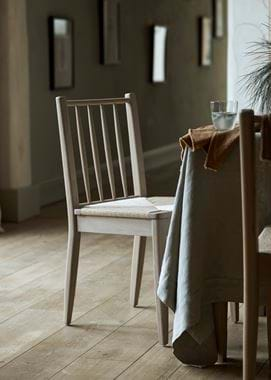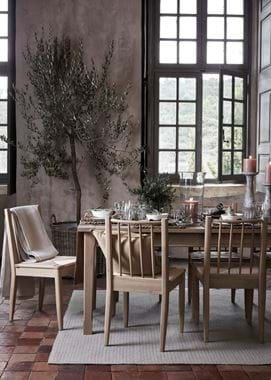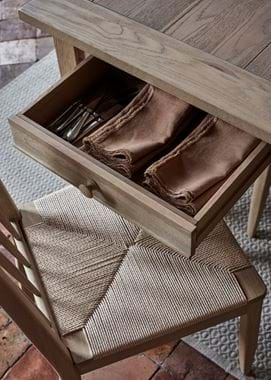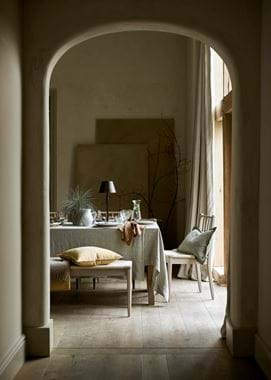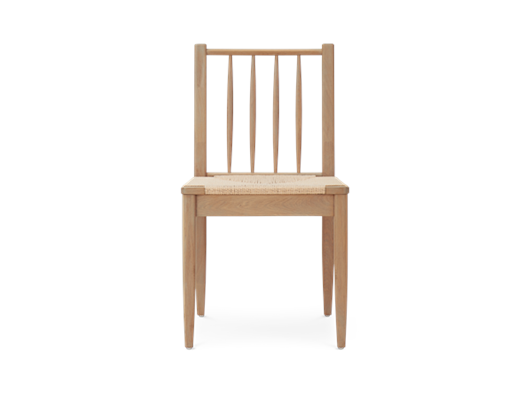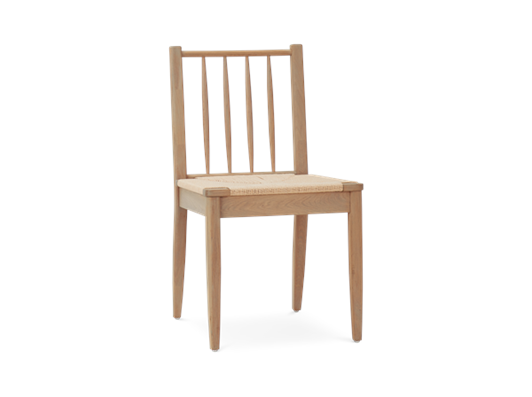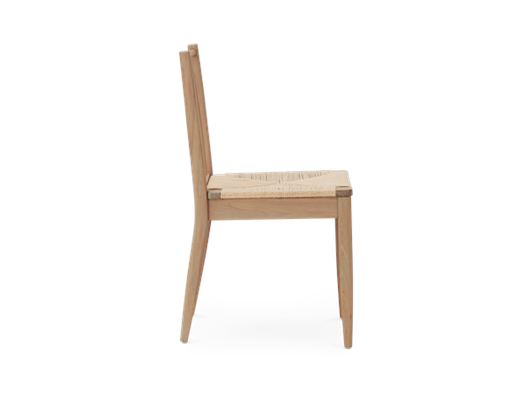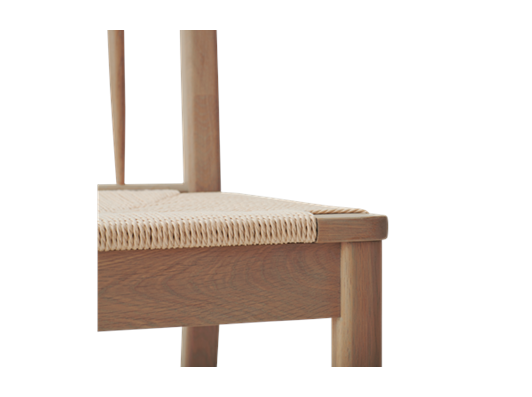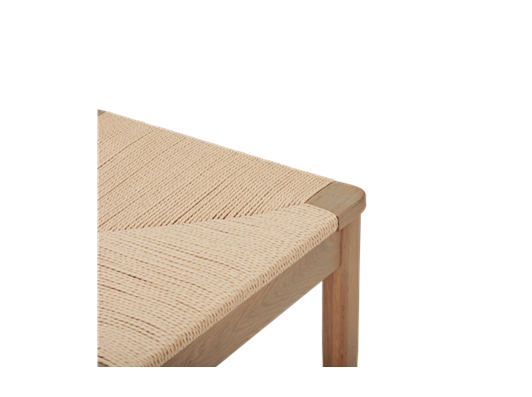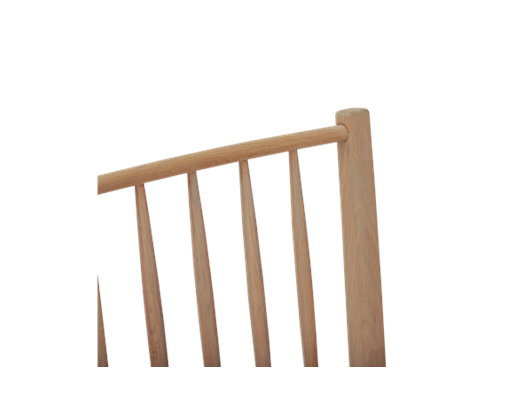 €410
Available in 4 weeks
We're experiencing delays due to challenges from the pandemic and its impact on our production houses and shipping. Thank you for your patience
Wycombe's an oak, rush-seated dining chair that combines references to historical designs with our signature pared-back and timeless aesthetic. The un-stained oak, light-coloured rush fibre seat and simply tapered spindles will all feel completely at home in a contemporary setting, while still giving you that much-sought after character, considered comfort and dependability of an antique piece.
Wycombe's design story
From ladder-backed and practical Shaker chairs to the rush-seated designs of the Arts & Crafts movement (and Morris & Co.'s famous Sussex chair), Wycombe has quite a tale to tell. You can read all about it over on our journal.
Meet the family
As well as this dining chair, there's also a bench, a stool and a folding dining chair in our Wycombe collection, making it one of our most versatile designs. We think it's particularly perfect for pairing with an extending dining table, whether you choose to use the stools or the folding chairs as extra seats.
Considered comfort
Wycombe might have a very neat and upright profile, but the stretcher – the horizontal piece at the top of the backrest – is curved, which means it hugs comfortably around your shoulders. And, as well as adding natural texture, the rush seat is also slightly springy – ideal if you find wooden seats just a little too firm.
The materials: oak
Oak's sense of tradition together with its distinctive (but not too knotty) grain make it our go-to timber. Naturally durable when it comes to knocks, we've further protected the oak from spills with IsoGuard® – our oil-based formula that doesn't mask the timber's character. You can find out more about that here.
The materials: rush
Natural rush comes from freshwater bulrushes and has been used for furniture making for centuries. It has a variable colour that's often green to begin with, whereas Wycombe's seat, woven from a paper made with rush, is a more even pale cream colour. It's also much stronger.

Natural oak and woven paper cord