How to decorate with pink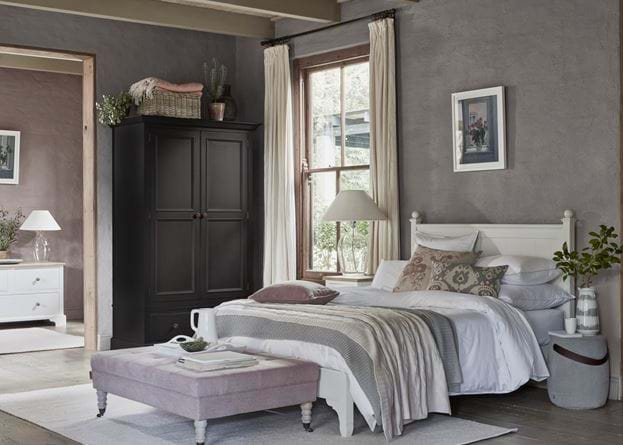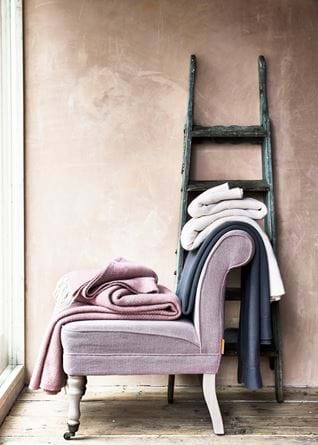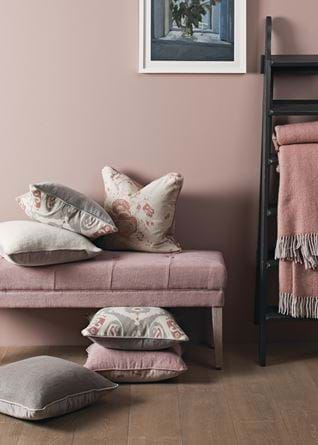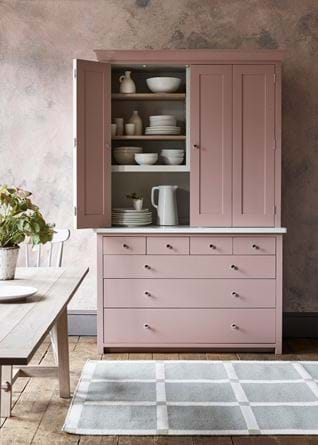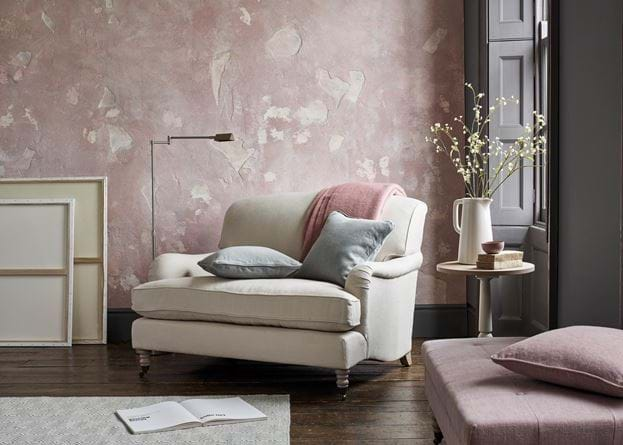 How to decorate with pink
Pink's a colour that's always divided opinion. It's also probably the colour that's considered to be the most 'gendered'. Cards and baby clothes for little girls are typically in pink, and for boys, they're in blue. Though pink has come a long way and is worn by men more and more (from Paul Smith's calamine-pink wool suits to shirts with full floral prints in pink), a boy in pink still isn't like a girl in blue.
For our spring 2018 collection though, we got behind pink wholeheartedly. Pink Peppercorn has been a part of our core paint collection for many years, but Old Rose – our newest pink – offers a different perspective on this shade. One that's got an earthiness to its tone.
Here are a few of the ways you can use it in your home that are all decidedly gender neutral.
On walls
Old Rose is a shade that's full of softness. If you use it on a wall, it won't come across as sugary or sweet, but quiet and composed. If you want to temper the pink further though, think of ways to make it more tactile so your eye isn't solely reading colour and tone, but texture and patina. Consider plastering your walls with a slightly rough skim, encouraging cracks and pits. Then, water down Old Rose so you apply it as more of a wash. If you want more colour, just keep building it up.
Or, if you have a room that has an adjoining space, such as the bedroom in the first image which has an open doorway to a dressing area, you can choose to paint the smaller space in pink. This way, you enjoy pink's presence in your main space, but in a small, select way.
On furniture
Part of the beauty of timber furniture is that you can sand it down and repaint it when you're ready for a change. It feels as though you have a brand new piece of furniture in your home. If painting the walls feels like too much scale for adding in pink, then re-colouring furniture is another route you can take.
Dining chairs painted in Old Rose mixed with ones in natural oak work together wonderfully. Or, choose even larger scale pieces, like a dresser in a dining room or larder in a kitchen – they'll blend in with the other elements of the room as pink is a colour that suits darker timbers and palettes as much as it does lighter ones.
In soft furnishings and accessories
This can be the subtlest of the three areas we've looked at so far. But, it's important to say that just because soft furnishings and accessories feel like a smaller touch, they won't go unnoticed. Pink is a colour that wants to be seen, and because it's used less commonly, your eye seeks it out quicker than you might expect.
A pink printed cushion on a bedspread is one of the most discreet ways you can use pink. But, though it seems contradictory, the more pink you use, the subtler the overall look will be. It's because it creates a sudden point of contrast, whereas more pink textiles mean your room's palette becomes more blended. It stops one key thing from sticking out quite so much. Look past the desk and into the hallway behind it in our image, and you'll see Old Rose walls and a footstool in our Chloe Belgian linen in Old Rose too. Too much pink you might think, but actually, they almost become one. And in our bedroom image, we used the Chloe linen in pink on the footstool again, which is the same tone of pink on the Emma floral printed cushion. Look up and you'll see a folded throw and a touch of greenery within a crumbling pink pot. These little pink accents all knit together, rather than hanging loosely in a room.
Take it outside of the bedroom
Pink isn't a colour for a little girl's bedroom alone. It works in absolutely every room. In a hallway, it's a happy, uplifting colour to walk side by side with; in a kitchen, it's unexpected and refreshing; in a living room, it feels a bit brave without being bold (have a look at interior designer Rita Konig's living room for further inspiration); in a bathroom, it'll help you feel more relaxed and soothed; in a home office, it feels creative; and in a bedroom, it's full of necessary softness…