Talking to: Paul, our chief Provenist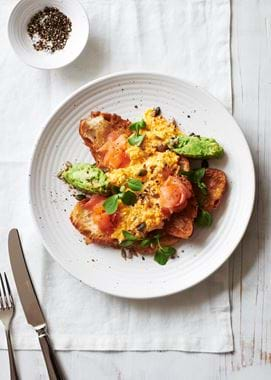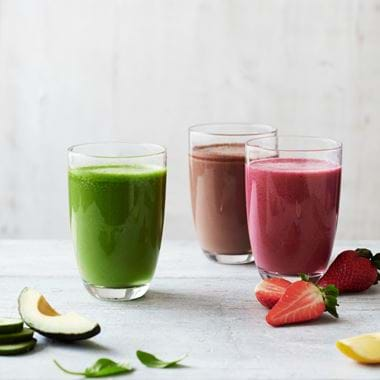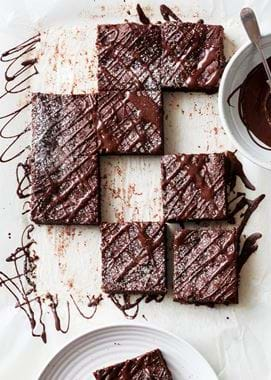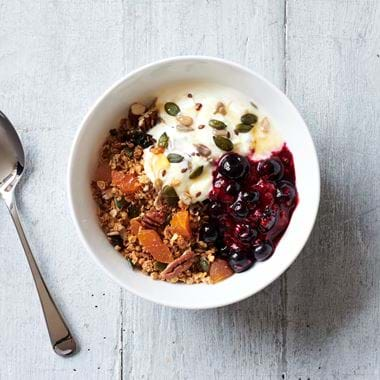 Talking to: Paul, our chief Provenist
In just a matter of weeks, our first-ever café, The Provenist, will open next door to Neptune Bath. So, this week on the journal, we're chatting to Paul, our chief Provenist. Read on to hear all about the inspiration behind our kitchen, the philosophy fuelling our menu and our belief in local, conscious sourcing.
Where did the idea for opening a café come from?
"When we thought about the physical spaces we have as a brand, in other words, our stores, and how integral they are in showcasing our values and philosophy, we asked, what more could we do to enhance that? Food is very much central to everyone's homes, health and behaviour; it's about people, community and happiness. And these are things fundamental to our own set of beliefs. By bringing food into the heart of our stores, our intention is to make the home inspiration experience better still."
Why the name 'The Provenist'?
"There were lots of iterations that we went through before we had our eureka moment. Fundamentally, we wanted a name that connected our core principles of provenance (where we can trace every ingredient and tell their growing and sourcing stories), nourishment (that means no additives or preservatives in any of our dishes, just fresh, natural produce) and flavour (quite simply, everything has to taste nothing short of amazing). But provenance was the one that we felt had to lead the way. Everything we do in our café is about understanding where all of our ingredients come from and who nurtured them. The Provenist is a word we coined as a quirky link back to the word provenance and the people who believe in and care about honest produce."
Who was the first supplier you found and how did you go about finding them?
"Clifton Coffee Roasters, who provide us with the beans for every cup of speciality coffee we brew in our kitchen. Coffee has become important for any hospitality business, not just coffee shops. People expect a good coffee story and become very emotionally connected to the brands that understand and celebrate where their beans come from. For our whole menu, we needed to find the partners who eat, live and breathe the same values as us, because quality alone isn't enough. You need real soul behind what you serve. My background is in the coffee industry, so I used my network and got out in the field to track down the right people so we could also support the local, independent community. And that's how I found Clifton Coffee Roasters. It was their passion, enthusiasm and direct farm relationships that initially attracted me. But then I was bowled over by their level of understanding of the full coffee bean journey, ensuring fairness from bean to cup. And they, of course, roast delicious coffee, which helps!"
If you had to pick one supplier story that you felt you had the biggest affinity with, which would it be and why?
"That's not an easy question because they're all fantastic. If I had to pick one in particular though, I'd say Modern Baker who provide us with all of our breads. They're not simply a bakery, but a hugely innovative company with strong, fundamental values that align with ours to a T. Their reason for being is all about nutrition and taste, but more than that, they're hugely passionate about going beyond product. They have a scientific edge, they're pioneering for change and improvement in public health, they're constantly learning and testing different ingredients and fermentation methods along with their effect on gut health for the good of the people. They're mission led, which is something we hugely admire."
So, to the menu, how did you decide what made the cut?
"We knew we wanted to be able to serve dishes that would cover breakfast, lunch and early supper – so the menu needed to be extensive enough for your three main meals. We're lucky to be working with a Cheltenham-based development chef called Jay Halford who's passionate about plant-based foods, natural ingredients and reducing refined sugar in our diets. With him at our side, we've tried, tested and tasted so many delicious dishes, sharing them with people across the business to get a collective view. What's exciting is that, because our menu's seasonal, it gives us plenty of room for new ideas and to constantly evolve the dishes. Puddings were the most interesting part to finalise because lots of people believe they should be very sweet and indulgent, while we wanted to challenge the need for so much butter and sugar. It's hard to deliver dessert for a broad audience, and so it's been very satisfying to hear that people are enjoying our beetroot brownies as much as a classic, decadent one."
Was there a shared inspiration that informed the menu?
"Our values were the main inspiration. For example, being additive and preservative-free means you're 100 per cent guided by what nature has to offer at that moment. You're putting your hands in the earth. But another big source of inspiration for us was the work of Yotam Ottolenghi. He's a fantastic example of how to create amazing dishes that use the best ingredients, but also of how to present food too. His deli counters, his recipe books and every plate served in his restaurants are a riot of colour and texture. People eat with their eyes and I hope that visual, sensory presentation of food comes across at The Provenist too."
Which one dish would you pick to eat every day of the week?
"For me, that's actually quite an easy one. I'm very much a health-conscious person and so our Goodness Bowl really hits the spot. It's a bed of seasoned British quinoa with a soft-boiled Burford Brown egg and layers of locally smoked salmon, fresh avocado, chilli flakes and crumbled nuts. It's so balanced and tastes absolutely sublime."
What made you choose Neptune Bath as the first café location?
"Bath is such a forward-thinking, creative city when it comes to food. There's an abundance of outstanding artisan coffee dispensaries like Colonna & Small who have the most amazing brewing methods, and there's a huge variety of vegan-based eateries that have sprung up too – a favourite of mine is Beyond the Kale. It's a hub of creative thinkers with an audience that's very much receptive to new ideas. It felt like a really good place for us to begin our journey with food and flavour."
And the question that everyone will want to know – will there be more cafés to come?
"Our vision is to develop The Provenist into being a natural part of our store experience. Not an addition to it, but an integral part of it. We have a concept café for the team at our HQ, which is where we learn and develop ideas and dishes, and now we have our first store location in Bath, but we plan to open more and more across our store estate. Watch this space…"