English charred asparagus salad with feta and sourdough crumb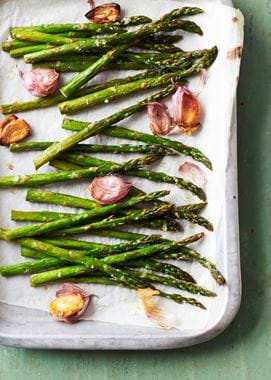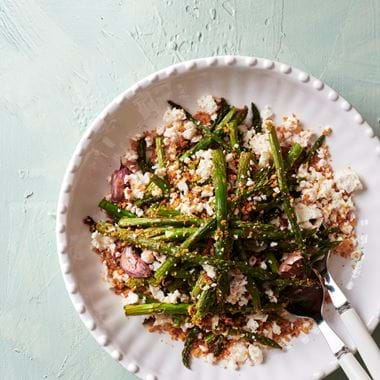 English charred asparagus salad with feta and sourdough crumb
The first of our recipes from The Provenist (next-door to Neptune Bath) that we'll be sharing on our journal, this simple, fresh springtime salad is straight off our seasonal 'surprises' board – dishes that are only around while the ingredients are naturally at their best. It works perfectly on its own as a light lunch or as a side dish to whatever you're having for supper. If you've been in to see us, tasted it and want to recreate it at home, this way you can. Or, if Bath is a bit too far from home, you can taste a touch of The Provenist's menu in your own kitchen.
English charred asparagus salad with feta and sourdough crumb
Makes enough for: four (if you're serving as a side)
Put aside: about 30 minutes
What you'll need
400g asparagus
200g feta
150g spinach washed
1 lemon zested and juiced
1 garlic clove skin on and smashed
150g sourdough left over and slightly stale
A sprinkling of salt
A grind of pepper
What to do
1 Before you do anything, preheat your oven to 180°C (gas mark four).
2 Start by blitzing your bread in a food processor. You only need to do it for a few seconds at a time as chunky breadcrumbs are what you're looking for.
3 Tip your crumbs into a baking dish along with the smashed garlic and a generous glug of olive oil, salt and pepper. Place them in the oven to bake for 15 minutes – an occasional stir will help them to turn golden brown all over.
4 Next, add olive oil to a frying pan and turn to a medium heat. While it's warming up, trim the asparagus and lay them side by side in the pan – you might need to do this in batches if your pan's on the small side. Sauté away until they begin to char, turning them over with tongs to let them catch on both sides.
5 Once they've coloured, pop them onto a dish and scatter the lemon zest, sprinkle the juice and season. Or, do this in the pan (heat turned off) if you want less washing up.
6 Now for plating. Spinach on the bottom to form a nice bed, then asparagus on top (we like them best when they're spread out but with some overlapping so they look tumbled and relaxed). Crumble your feta first and then your sourdough crumb comes last, along with a little drizzle of olive oil and a few extra sea salt flakes dotted over your dish.
If you live nearby or are passing through Bath on a day trip, come by to enjoy anything from brunch to coffee and a beetroot brownie at The Provenist.