Bryony, Nick & their Chichester kitchen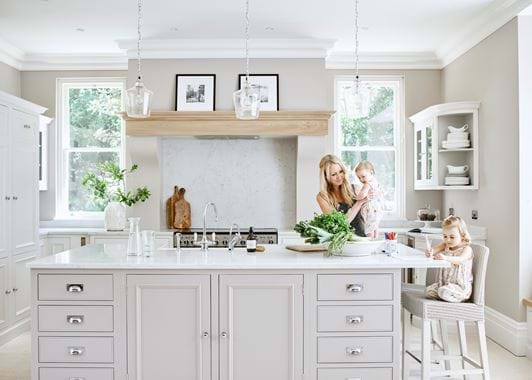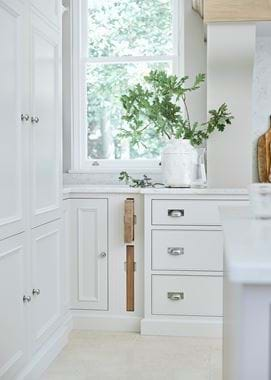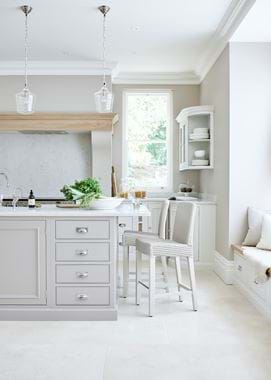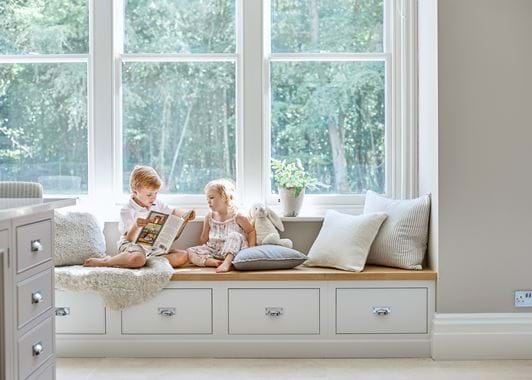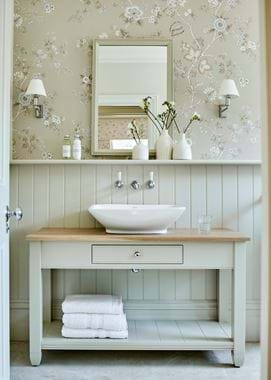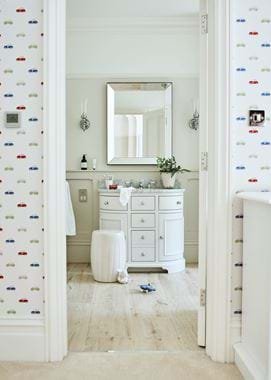 Bryony, Nick & their Chichester kitchen
Chichester is a kitchen that suits country cottages as much as it does elegant apartments and that appeals in small volumes as much as large. In Bryony and Nick's Victorian home though, Chichester's traditional detailing feels perfectly at home and the generous amount of square footage means the cabinetry is enjoyed to the fullest.
Home profile
This Chichester kitchen is home to a family of five – solicitors Bryony and Nick along with their three little people, Edward who's five, Imogen who's two and baby Scarlett who's just nine months old. Having lived in a modern property in Dorset, this young family decided to take on a project house in the same county in June 2017 and spent a year renovating extensively. They've rewired, re-plumbed and repaired the roof, they ripped up floorboards, took down walls and up-rooted more than 20 trees from the surrounding woodland that were blocking much of the natural light from entering the large sash windows. It's finally a place they can call home.
The project
'I'd chosen in my head a few years ago that one day we'd have a Neptune kitchen. This whole project has been a long time in the making, but so has my dream Neptune kitchen. I've been quietly biding my time staring longingly at the pages of House & Garden and building my kitchen moodboard. Homely but high-end was what I was after,' Bryony told us as we sat down to hear all about her home renovation. When the time came to begin thinking about getting her kitchen designed, she went along to a few other companies to be certain of her choice, before going ahead with her complimentary design appointment at Neptune Bournemouth. 'Neptune was exactly the look I wanted. It is clearly high-end but there's a relaxed quality and a nice level of detail. The balance is perfectly struck. Nick was more concerned with the materials. He came along to Bournemouth to be able to feel the kitchens. He appreciated the quality of the wood and the use throughout as well as the joinery. He said they felt like a cut above compared to others we'd seen,' she continued.
Bryony only had eyes for Chichester (so much so that she even took it into her bathrooms too by choosing Chichester washstands). She'd been looking for a kitchen that felt very classic and was inspired by tradition, but also sought a sense of modernity too. Working with Lowenna as their designer, Bryony was very hands-on with the design process and had a clear picture of what she wanted it to look like and what she'd hoped it would include. On her wishlist was a large island with a sink, lots of full-height storage, multiple larders, a range-style cooker and an oak cooker hood. 'I knew my wishlist was long but Lowenna knew exactly how to bring it all together for me. I'm not fond of countertop cabinets and wanted wall cabinets and the occasional curve, which Lowenna factored in too.'
When we asked how she found the whole process, Bryony's answer was short and sweet: 'There wasn't a single bump other than us needing to save up. Neptune just want to make you happy – that's what I think I noticed most. They sort everything, and you can tell they genuinely care about looking after you. I felt that the whole way through.'
Life in their new kitchen
What's your favourite thing to do in your new kitchen?
'Just being in here. It doesn't matter what I'm doing, we all just like to spend time here as a family. It's a social space more than anything. We're not big cooks!'
What's your favourite part?
'The cooker hood. I haven't seen many like it so it feels very special, especially with the oak. I've had a few people asking me why I've not had it painted but I like it exactly how it is. Why on earth would you want to paint over that lovely oak?'
What could you now not live without?
'The hot water tap. I didn't even want one, but Nick insisted. I love it though. We have the classic style one rather than the modern so it's in-keeping with the rest of the kitchen. It saves a lot of time and we get through an awful lot of tea now!'
What's next? 
'All of the building and decorating work is finally done, so next is furnishing all of the rooms. The two sitting rooms are first up. I'm ready to start homing in on the finer level of detail.'
Catch more stories like Bryony & Nick's here.