Chris and her Chichester kitchen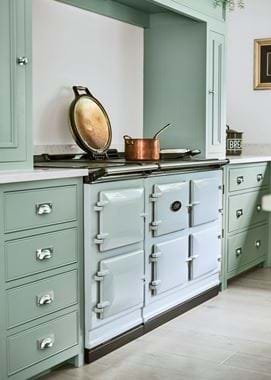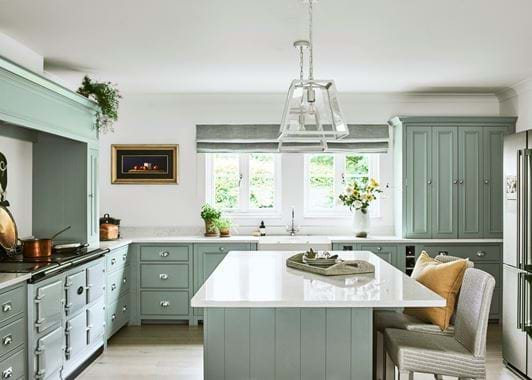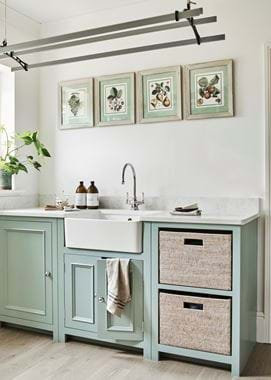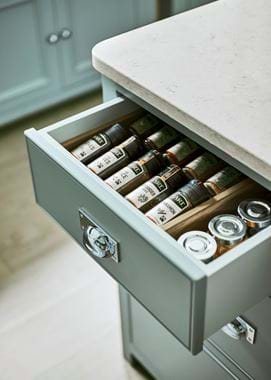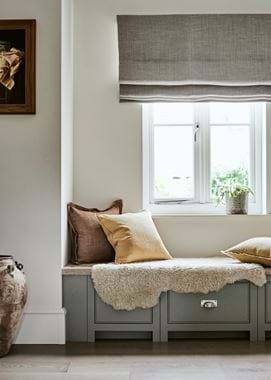 Chris and her Chichester kitchen
When this retired couple decided to return home after years of living overseas, they knew that this would be the home where they get to say they finally have their dream kitchen.
Home profile
Home to Chris and husband, Ross (a former pilot who flew for the Red Arrows – 'He was a Synchro pilot,' Chris told us – and later for Dubai's Royal Air Wing), as well as being a home from home for their four grandchildren, this Cotswold retreat has been a long time coming. Having hopped about the country and lived overseas for many years, Chris and Ross have had countless roofs over their heads. But when they decided they would rather head back to the vicinity of Cheltenham, where their daughters had attended boarding school during their time in Hong Kong, they fell for the charms of a Cotswold property close to the village of Stow-on-the-Wold.
The project
It was a little over 18 months ago that Chris and Ross bought their Cotswold home, but it wasn't a case of moving straight in and it needing a lick of paint or two. Instead, they rented while the (considerable) renovations took place. 'It was a lovely old chap who lived here. He was in his mid-nineties and so it was calling for some TLC,' explained Chris. With lots of little rooms scattered about the place, the work began as structural with walls knocked down, windows replaced and a new roof. The kitchen, however, was a simple project in comparison, and one that Chris had been building piece by piece, cabinet by cabinet in her mind for some time. 'I first came across Neptune purely by accident when we were viewing another property years ago. The only thing I liked about the place was the kitchen so I asked where it was from. Lo and behold it was Neptune, though I hadn't heard of them at the time. I saw there was a shop in Cheltenham so off I went and never looked back. That's when I fell in love with the Chichester kitchen' she recalls.
Over the years, Chris went to and from Neptune Cheltenham, slowly forming a picture of the kitchen she one day hoped she'd have in her mind – as well as not so slowly gathering pieces from the rest of the collection. 'Let's just say we have a fair bit of Neptune in our lives. This house really is full to the brim. Shelving, curtains, furniture, bathrooms, washstands – the lot. And lighting and accessories and candles! I have my eye on a rug at the moment too,' Chris tells us, laughing.
With the old kitchen swiftly removed (and in fact donated to the local football team for their clubhouse kitchen), the kitchen design began to fall into place, working with a straightforward rectangular room whose only details were the window looking onto the garden and a large chimney breast. There's a door that leads onto a larder, which Chris kept but extended into a much larger pantry as well as a utility room, which she too had renovated into a Neptune laundry room complete with a charming window seat as part of the Neptune bespoke service. 'Hannah [their kitchen designer at Neptune Cheltenham] knew that my AGA would really dictate a lot of the layout, being placed at the chimney breast. I also wanted to look out onto the garden as I did my washing up rather than to have it at the island. We've had islands in other houses and they just seem to get so cluttered. I wanted this one to have plenty of space for me to be preparing food at one end and my grandchildren to be out of the way at the other. This time. I said, no compromises. I want this kitchen to be for me.'
With an emphasis on drawers over cabinets ('I had grown tired of always having to reach up for plates in cupboards, so I wanted more below the counter this time.'), fewer food cabinets ('I have my walk-in larder for that.') and the capacious island ('We spend so much time here and have almost every meal at it, come to think of it.'), conversations quickly turned to colour. With the help of a detail-orientated daughter who assisted from the states, they settled on gentle Moss green: 'It's such a nice change from my usual whites, greys and grieges. I love how fresh it feels,' Chris added.
Love the colour as she does, it's the little details in her kitchen that bring Chris the most joy. The lined cutlery drawers, the spice drawer, the bi-fold cabinet that means she can conceal all of her worktop appliances such as the kettle and the toaster, are yet more of her favourite aspects. 'I had always wanted some sort of concertina cabinet that means the things you use everyday are in reach and never a hassle to use, but they're out of sight leaving the work surface uncluttered and calm. I love what it does for us and it's just so exquisitely made. Those notched shelves so that you can adjust them to your desired height are a lovely thought.' The details and the effortlessness of it all are the two points to which she referred repeatedly during our chat, sharing how she decided to get all of her kitchen appliances via Neptune Cheltenham too. 'I just feel so comfortable with Neptune. Sometimes I think, well let me at least look around, but I end up saying, what's the point? I can trust Neptune. The quality is something you can count on. You have confidence in the product and the people. And if there are ever any niggles, they sort it, straight away,' she enthused.
Chris and Ross may have lived in many properties, with contemporary and classic interiors, and in locations all over the world, but it's this Cotswold home that they're confident in saying is for keeps. 'Because of my Neptune kitchen, we're staying put. I'm not leaving this one behind.'
Life in her new kitchen
What's your favourite thing to do in your new kitchen?
'I do love preparing supper, even if it's not exciting. You'll find me from around 6pm with a gin and tonic in hand and my husband at the island with the 6pm news on. The whole day draws to a close here.'
What's your favourite part of the new kitchen and why?
'The bi-fold cabinet. It hides everything I don't want to see and the mechanism just glides open and closed.'
What could you now not live without?
'My island and specifically its size. Whether I'm making bread or pastry, it's a perfect surface to work on, whilst leaving room to do other stuff, and it never seems to gather clutter like previous islands we've had.'

What's next?
'There's a room above the garage that we're going to turn into a fifth bedroom actually. With four grandchildren, I like the idea of giving them their own space when they eventually become teenagers!'
To start designing your own Neptune kitchen, arrange a consultation with the designer at your nearest store here.