The Shaker garden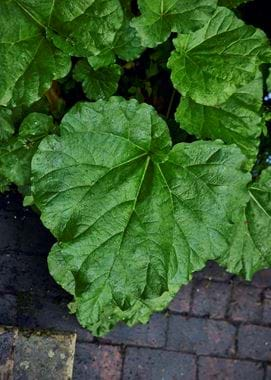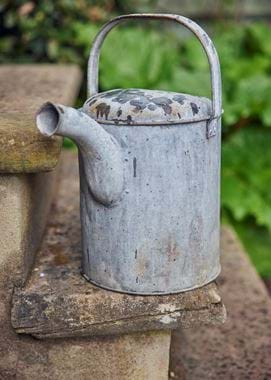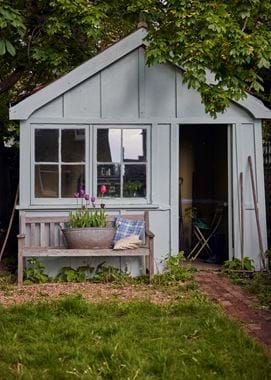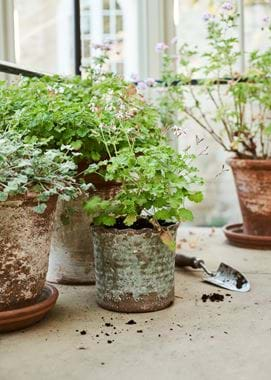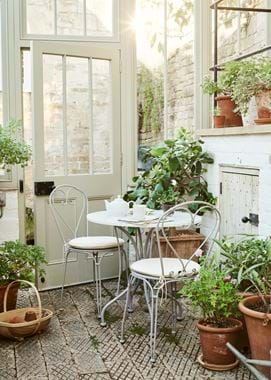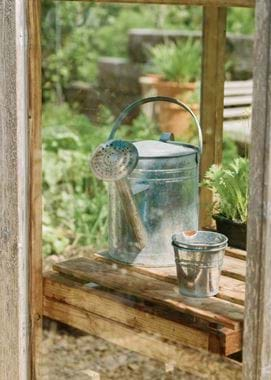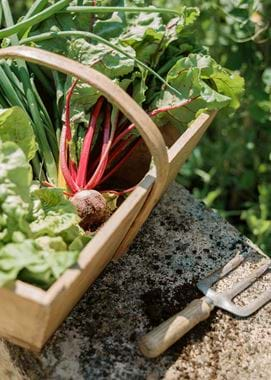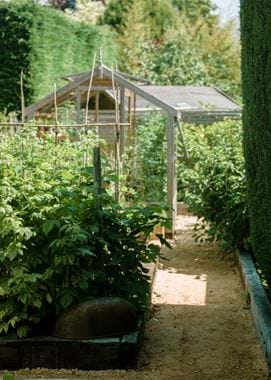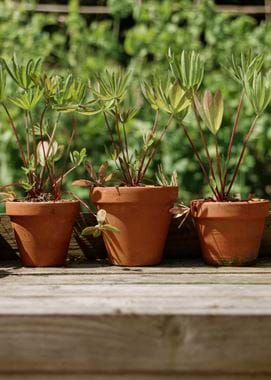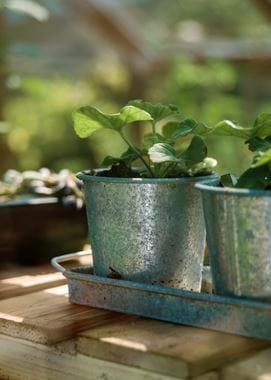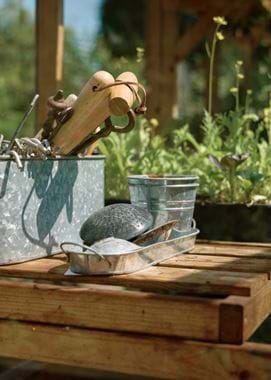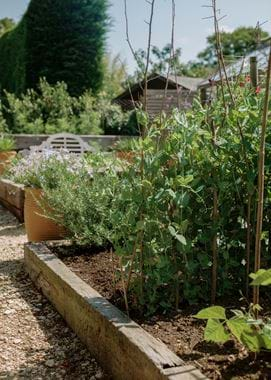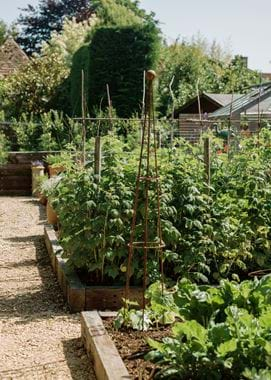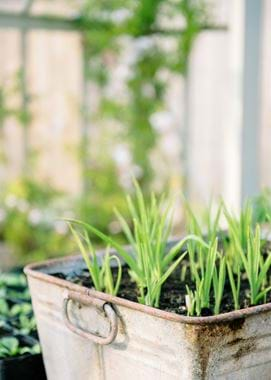 The Shaker garden
No doubt you've heard of the Shakers before (we've certainly spoken about them here a few times), although probably in terms of furniture or kitchens. This religious community from 19th-century America (now reduced to just a handful of members) were justly famed for their craftsmanship, with the ideals of quality, function and an austere sort of beauty at the heart of their spiritual lives as well as their work. But did you know that, at the time, they were also widely regarded for their gardening? And, as it turns out, their take on things has just as much to teach modern gardeners as it does furniture makers.
For the Shakers, there was a direct link between the state of their gardens and the state of their souls. They strove for perfection not for aesthetic reasons, but for spiritual ones. As with their furniture, the main tenets of a Shaker garden were 'order, usefulness and beauty'. A clutter-free space with a structure built using natural materials where every tool was fit for purpose and every plant earned its keep was the foundation of a Shaker garden. Even now, in the 21st century garden, there's something to be said for this 'beauty through utility' approach. Where space is tight, where the garden is always in sight of your home, and when so many more of us want to grow our own fruit, vegetables and herbs, following Shaker advice will help you create a plot that's both pleasing to look at and productive.
The elements of a Shaker garden
Fences: these were usually picket fences because they were the most effective at keeping small 'pests' like rodents and pets away from crops. If your productive Shaker-inspired garden is one part of a larger space, a picket fence might be a good idea, although it's probably not needed in a small garden already bordered by tall fences or walls.
Paths: an essential to the orderliness of a Shaker garden. They usually used stone or wooden boards to create theirs because these were the materials most available to them, but you might find brick to be less expensive than stone. Gravel is perhaps not the best option as it can become untidy and weeds grow easily in it. Grass paths, kept neatly mown and edged, were also often part of a Shaker garden, although only in areas that weren't frequently used in winter (such as herb gardens).
Raised beds: these were favoured by the Shakers because they helped improve drainage and, of course, make it much easier to organise plants and keep path edges tidy. Planks, sleepers or woven willow hurdles are all good options.
Plant supports: needless to say, not something a Shaker gardener would be without. They should be fit for purpose – strong enough to hold up the plant you'll be growing on them – but don't forget beauty too. Choose hazel poles for rampant climbers, twiggy branches for self-scrambling peas (and to deter any pigeon wary of a twig in the eye), and more permanent structures made from wooden posts and wires for training fruit trees or very heavy crops like pumpkins.
The Shaker shed
If order is at the heart of a Shaker garden, then surely the shed must be its most important part? If you already have one in your garden, start by giving it a good clean out. A wash of paint inside and out will also help instil a sense of order and beauty, and protect the timber. Then, turn your attention to storage.
It's much easier to keep your shed organised when things are up off the floor, so arrange the Shakers' signature peg hooks all around the walls and use these to hang your tools. You can also hang baskets from these to hold smaller items (a wire basket is great for gloves as it'll let them dry out), while metal funnels are useful for holding twine (simply hang up the funnel, place the ball of twine inside and trail its loose end through the hole in the bottom). Keep a pair of scissors on some string hung up nearby as well so you never misplace them. Elsewhere, use metal dustbins to store compost, grit and sand (so much neater than keeping them in their bags, which are liable to tip over) with scoops handy for portioning out and luggage tags tied around the lid handles so each one is clearly labelled. Then all that's left to add is a wooden or metal box for organising seed packets and jute sacks for things like bulbs.
Pots, tools, etc.
As with everything in a Shaker garden, the tools you invest in or the types of pots you plant in should combine form and function.
The Shakers weren't afraid of innovation, and would certainly have embraced the easy to care for and lightweight nature of modern tools. So don't feel that you can only use vintage ones. What's more important is that they're comfortable for you, well built (can you replace the blade, for instance, if it wears out?) and well looked after. Clean your tools after each use – brush or wash off any dirt, dry them thoroughly and then wipe them down with an oily cloth (boiled linseed or camellia oil are good, natural choices). This will stop metal blades rusting and wooden handles cracking. Give them a good sharpen regularly too.
Even today, the Shakers would probably favour terracotta or galvanised metal pots over plastic ones because they're worthy of looking after properly and saving from year to year, even handing down. The same goes for all those other bits and bobs in a garden: natural twine over plastic ties (softer on plant stems and biodegradable); metal watering cans and sieves; glass cloches or woven baskets over plastic nets; and galvanised metal or slate plant markers.
The plants themselves
As for what to actually plant in a Shaker garden, the answer is quite simple: it must be productive in some way. Or so it should in theory, if you're strictly sticking to the Shaker principles. But modern gardeners recognise the important of beauty in a garden as well (as did the Shakers later on) and purely ornamental flowers can of course also be cut flowers brought inside the home.
Productive gardening goes far beyond just fruit and vegetables too. There are herbs, of course – the Shakers mainly grew them for their medicinal qualities, and you could follow suit with the likes of German chamomile, peppermint and sage. There are also 'useful' flowers: roses for making rose water and rosehip syrup; calendula for macerating in oil and adding to balms and creams; edible flowers such as borage and nasturtium; and plants like scented-leaf pelargoniums which make delicious tisanes.
Whatever you grow though, follow in the Shaker footsteps and use only good, organic practices. Although, for them, these were the only methods around at the time, they would surely still be following them today to create a balanced garden where order, use and beauty exist in perfect harmony.
For more garden inspiration, why not take a look at our 'in the garden' video series on Instagram? Starting with a visit to the productive garden of designer and author Jane Cumberbatch, which you'll find here.