How trends transcend time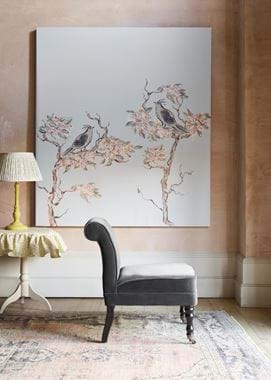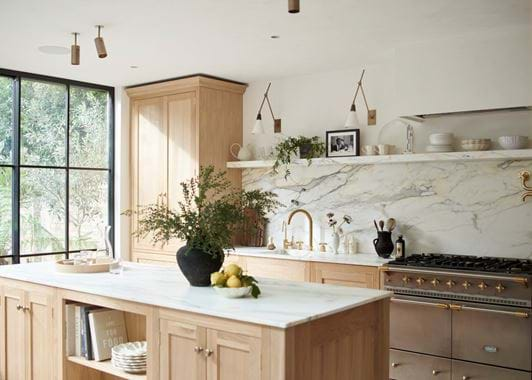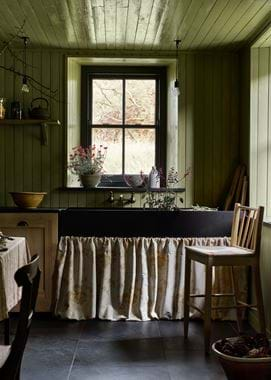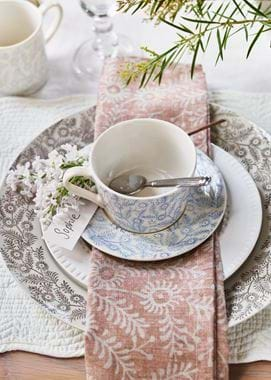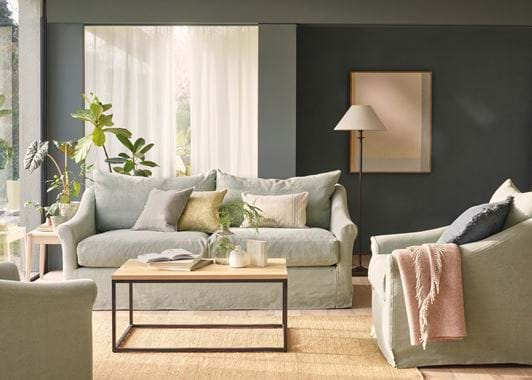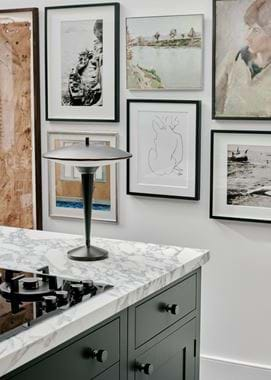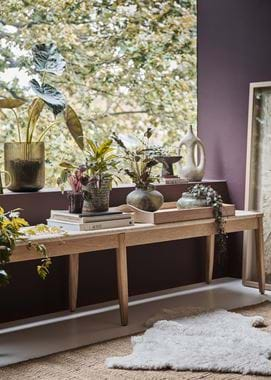 How trends transcend time
If you've noticed a resurgence of frilled upholstery on occasional chairs, delicate floral wallpapers, and even under-sink cabinet curtains in interiors recently, then you've probably witnessed the country style trend coming full circle. Because much as we'd like to think the new interiors mood that we're suddenly drawn to is refreshingly new, it's very likely to be a recycling of a previous trend.
Observers note that trends are driven by taste and style, and establish themselves for a given period of time, usually thanks to a common mood. The relatively short Art Deco flourish of the roaring 1920s was part of the post-war desire – need, even – for glamour and luxury. The romantic Laura Ashley sprig prints in peachy pinks, lemons and baby blues of the economically uncertain 1970s and 80s have re-emerged through the nostalgic cottagecore and granny-chic trends that are currently filling our Instagram feeds. A reflection maybe of our desire, during turbulent times, for reassuring memories of a safer, gentler, more traditional world.
Fashion predictors say that trends recycle every 20 years, and last from two to five years, and while the lifespan of interiors trends might be a little longer, they follow a similar path. The jaunty blue and white nautical theme of many a home in the early 1990s has been reincarnated today with white slipcover sofas, Nantucket-style wicker baskets and a soft sea-green and grey-blue colour palette. And don't imagine the current obsession with biophilic indoor greenery is anything new. Just cast your mind back to the Monstera deliciosa plants of the 1970s and a time when every self-respecting home had a forest of spider- and cheese plants.
This fluctuation of trends can be frustrating. Just as you sign up for an Art Deco-inspired geometric print for your window treatments, the design suddenly feels outdated. Leaving you wondering, what will slip out of fashion next? Crittall windows? Open plan living? Brass taps?
It's why, here at Neptune, we're not keen on slavishly following the latest looks, but lean towards a more timeless, classical spirit – designs, shapes and colours that will withstand the ebbs and flows of fashion's whims. We look to the seasons for our cues rather than the catwalks.
We also place a greater emphasis on what works for you. Happy interiors are those that speak to their occupiers' needs; kitchens that support the cooking and dining habits of the family using them, living spaces and bedrooms that reflect the tastes and histories of their owners. True, the 2020s are seeing a resurgence of elegantly panelled walls, a passing trend for pink sitting rooms, and hints of '70s macrame and cane, but unless those elements suit the character of the property and, more importantly, the style of the individual, they'll never feel quite right. Because a successful home interior feels comfortable – at ease with itself – regardless of the latest trends.  
The home stories on our journal are a great place to see how you can make a trend you truly love feel like a timeless part of your home – from Sarah-Louise and Christopher's Californian-inspired Henley kitchen, to the Art Deco edge to James and Alex's Suffolk (both pictured here), and the distinctly coastal atmosphere of Jess's white-washed interiors.