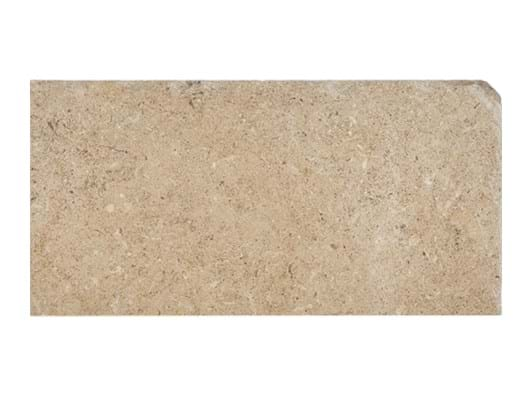 Chesil Limestone Floor Tiles
The finish
Chesil's one of our smoother limestones, but it's still got a bit of texture, thanks to its natural flecks and fossil markings. You'll spot creamy white and darker brown patches that give the stone a lovely grain. Like all limestone, it's warm underfoot, but you can use it with underfloor heating too.
Where we see it
As it's smooth and even, Chesil's one of our more versatile limestones – it could easily work outside the kitchen in a hallway or living room. It also looks great with our unbleached linen fabrics.
Product mastercode
CHS-LS-TF-01
Ca Pietra Flooring Delivery
Our stone tiles are one of the only designs we don't deliver ourselves, because they'll come straight to you from our flooring partner. We'll still handle everything for you though, from booking in your delivery date to finding out about any restrictions. When you place your order in store, we'll also be able to let you know the cost of delivery, based on your location and the size of your order.
No-quibble returns

For our full returns policy, please click here.
10% wastage
Stone flooring can be fragile when cut or trimmed. We recommend allowing for 10% wastage when it comes to installing these tiles.