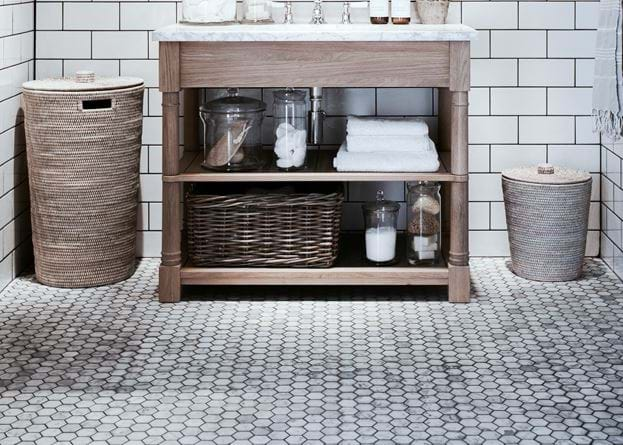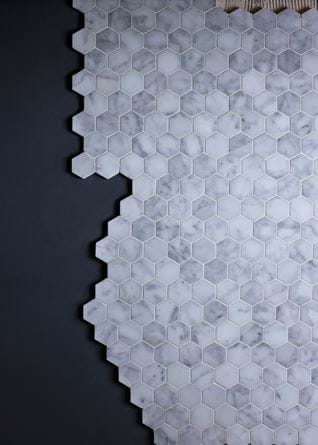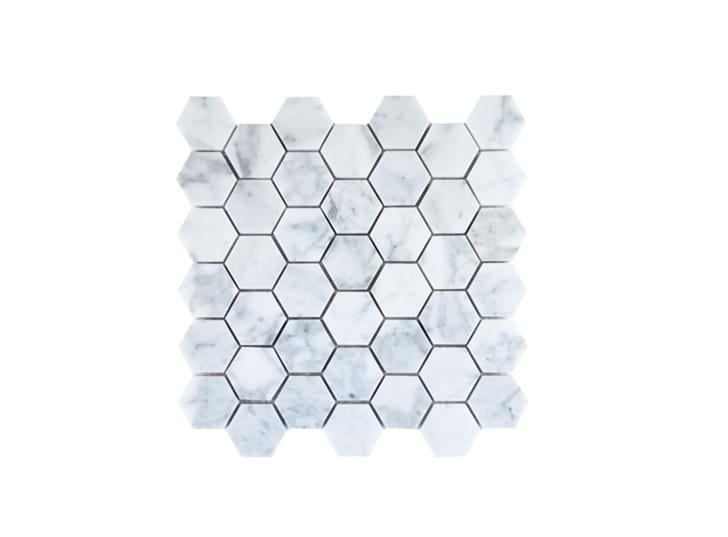 Kennet Carrara Marble Hexagon Tiles
Calculate required quantity:
Enter your dimensions
10% wastage will be added
€140
Available in 2 weeks
We're experiencing delays due to challenges from the pandemic and its impact on our production houses and shipping. Thank you for your patience
For us, these Carrara marble tiles are one of the most elegant ways that you can tile walls and floors. The detail of the hexagon pattern focuses your eye on different sections of the stone's dappled colour, and it's an effective way to bring graphic, geometric lines to your space. The honed finish is a touch more contemporary too (plus, it has a really lovely velvety texture).
The material
Sourced in Tuscany and widely used by sculptors, Carrara's the most classic of all marbles – a cool white with delicate grey-blue veins. It's a natural material, so expect subtle variations in tone and pattern from tile to tile.
More about marble
Marble's elegant, easy to clean and in the right setting, it'll last for years. But it's fairly easy to scratch and chip and it can stain if you get oil or an acidic liquid on it, like lemon juice. So, you either need to be ready to get wiping, or ready to embrace any pits or marks that come with it being lived-with and loved.
Caring for Kennet
Our marble tiles come sealed to help protect them from stains and water, but you'll need to top this up once in a while using our Lithofin care kit. Day to day, wipe them with a damp e-cloth rather than harsh detergents – they actually do more harm than good.
Where we see them
This hexagon pattern's great for small kitchens and bathrooms, where you might want a finer shape than standard square tiles. But, it'll equally bring definition to bigger rooms. You can use it for everything from a fireplace's hearth to cladding a whole wet room - mix with our Kennet herringbone marble tiles for an indulgent layered look.
Neptune Code:
KEN-TIL-HEX-01