An investment in timelessness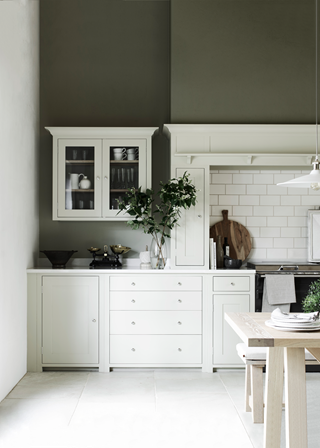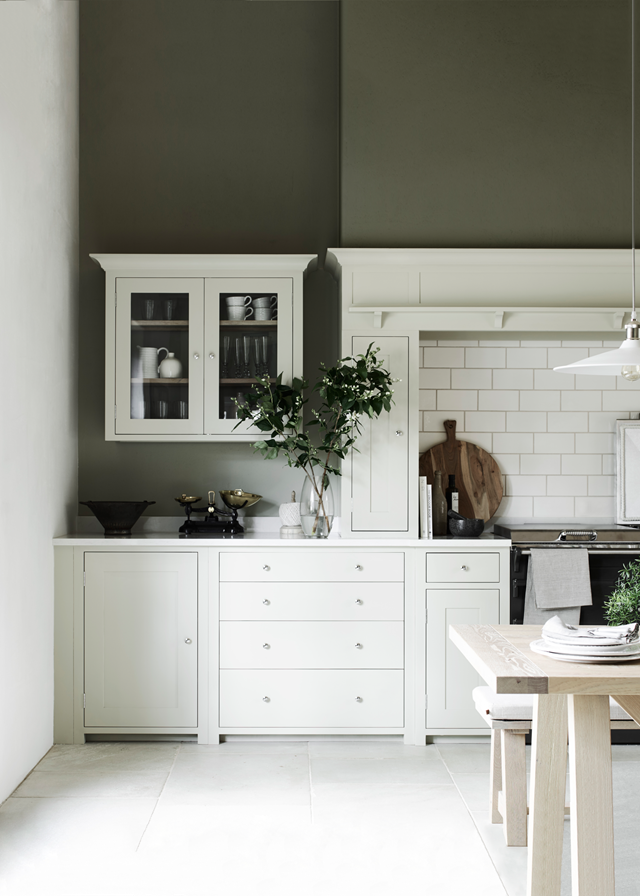 An investment in timelessness
People are often surprised just how much kitchen their Neptune designer can create on a relatively small budget. And while we talk about long-term and lifetime value being the more meaningful focus, we appreciate that you still need to talk hard figures to understand what's actually achievable. 
£8,000 is a realistic figure from which Neptune kitchen cabinetry begins. But how to contextualise that figure? What does £8,000 of Neptune kitchen look like? What cabinets might it include? What layouts could you achieve?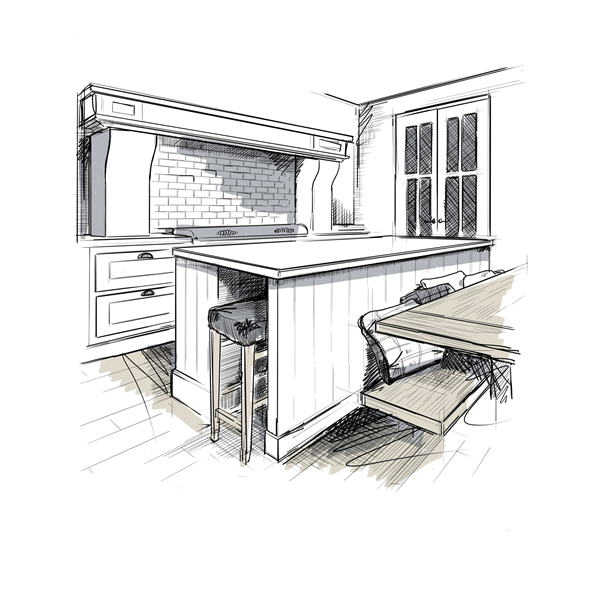 Annie's £8,000 kitchen
We asked the kitchen designers from all of our UK stores to share their suggestions for a hypothetical kitchen project on a £8,000 cabinetry budget. There were plans for all four of our collections, single runs and galleys, with wall cabinets and without, which goes to show the ideas and options are hardly in short supply. But it was Annie's scheme that we picked, because it's a perfect example of how, even on a limited budget, you can achieve kitchen island goals…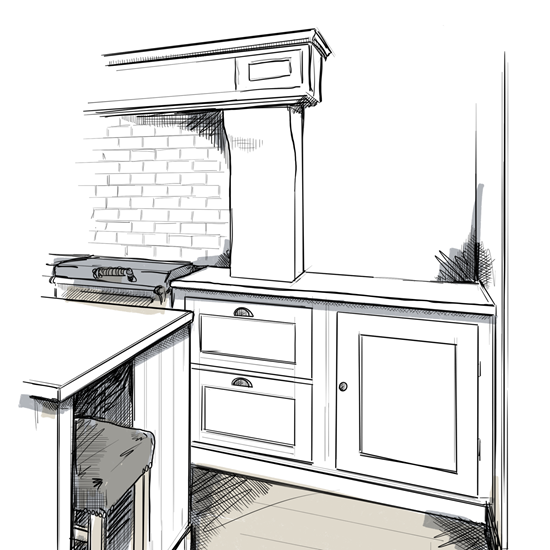 The Henley cooker hood and Buckland corbels
It's easy to assume that a smaller kitchen can't fit in a larger stove and that an architectural coo…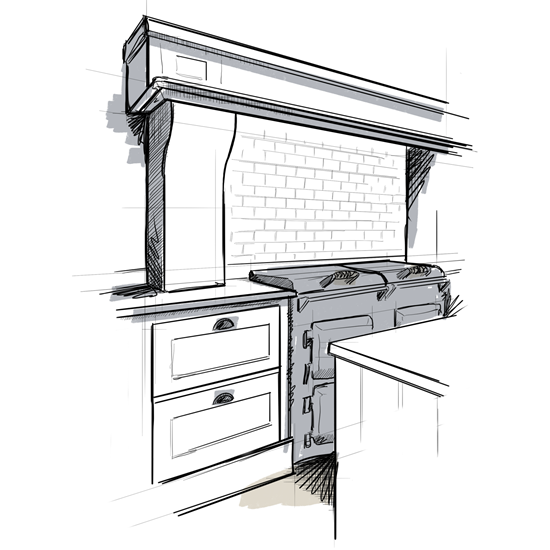 The pan drawers
Henley's pan drawers are on of the cabinets that people tend to love most. They provide a huge amoun…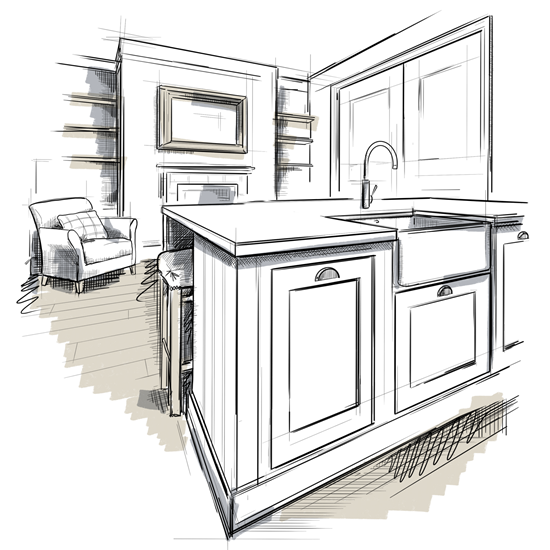 The island
An island is usually at the top of a kitchen wish list but is too often discounted when the budget i…
Your kitchen designer will be able to propose cabinet suggestions that not only make the most sense of your space but are also less complicated to craft (and therefore more cost-effective). They'll also be able to advise on work surfaces, hardware and appliances that'll help you come in on budget too.
To book your free initial design consultation – in which your designer will be able to give you a good idea of the cost of your kitchen – simply fill out our online form and we'll get back to you to organise a date and time.