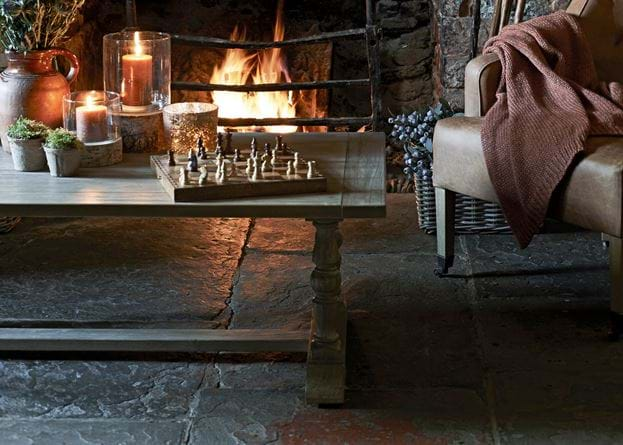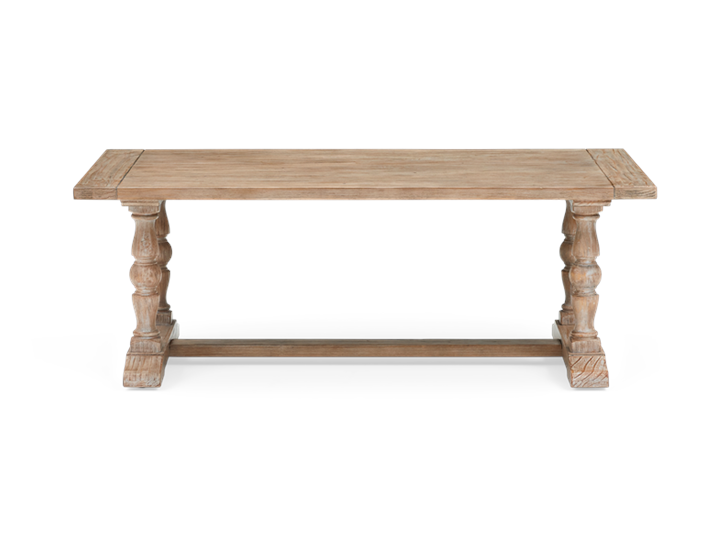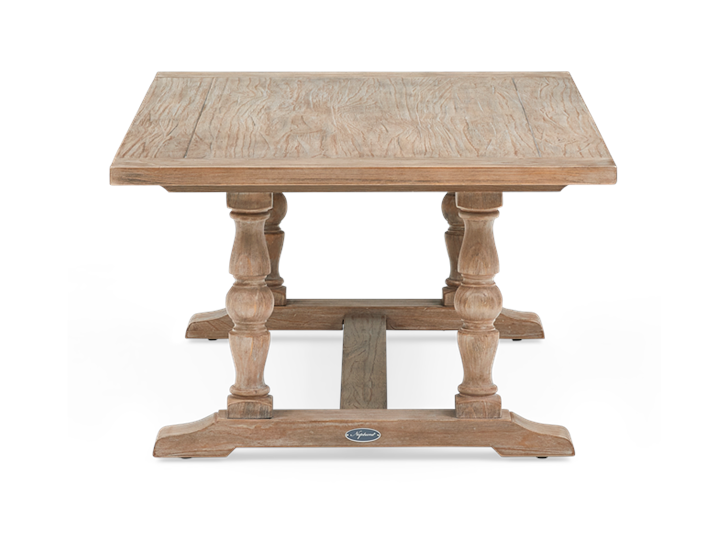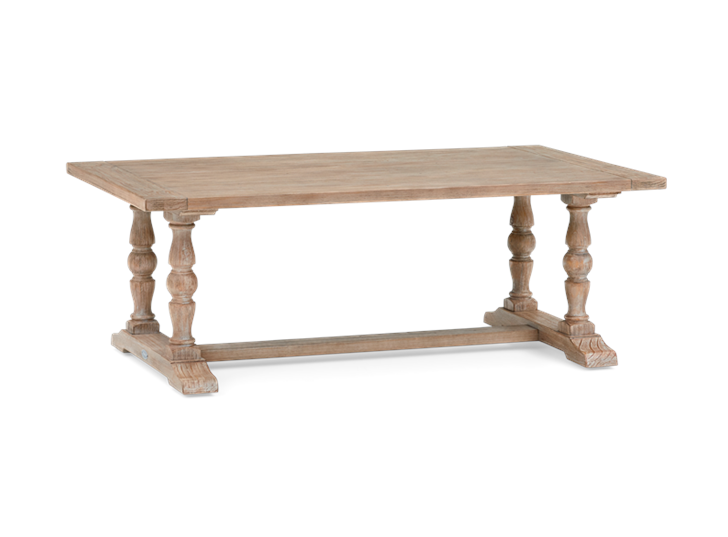 If natural, rustic timber in a traditional design is what you're looking for, then the Turnberry coffee table might be the one. Like our Edinburgh collection, it's all about the contrast between the finish and the design, but with even more texture. In small doses, it's lovely way to give a room more personality – just as an antique piece would.

Product mastercode
TUR-TAB-COF-120-SU
A closer look at Turnberry
Design detail
Turnberry's legs are what make it look more traditional – they're based on refectory trestle table designs that have been around since the Middle Ages. They're turned (cylindrical), which exposes the different layers in the wood grain and brings out the patterns even more, so you'll get lots of that personality-adding variation from leg to leg, never mind piece to piece.
Materials
Pine, because it adds character to more refined finishes. Run your hand over Turnberry and you'll be able to feel that the grain creates subtle dips and bumps in the surface, and over time it'll only continue to get more textured. With its low profile, a coffee table is a way to make this stand-out material the centrepiece of your room without dominating like a dresser or bookcase would.
The finish
In Turnberry's case, the pine has a soft, grey-toned (and stain-resistant) finish. It looks more like naturally weathered timber than what you'd normally expect from pine, and will vary from piece to piece so each one's individual. Because it brings the feel of the great outdoors inside, the name 'Seasoned Spruce' felt perfect.