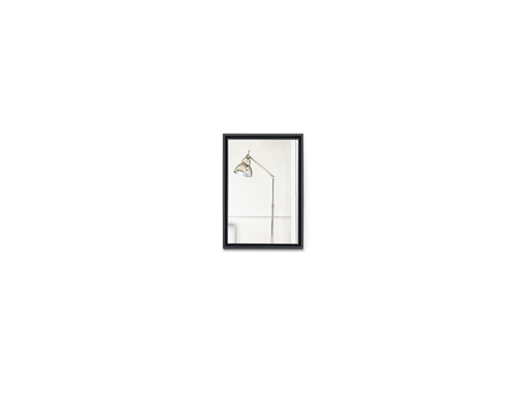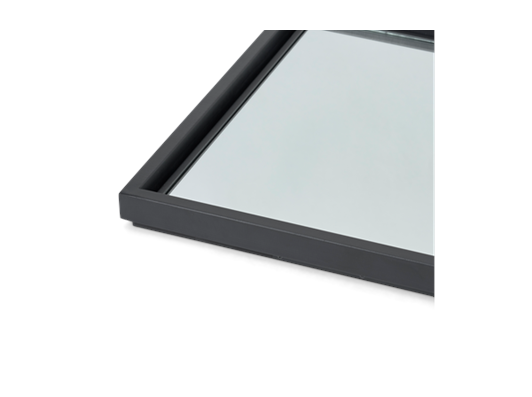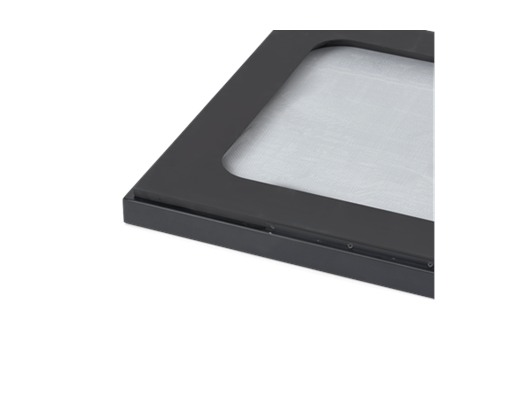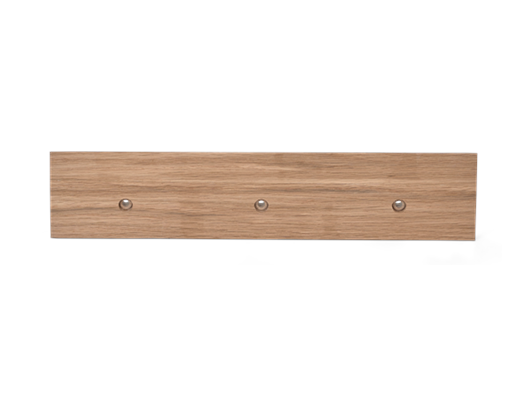 €470
Available now
Some designs will take longer to deliver than others – if you're in a hurry, look out for those that are 'available now'
Our Carter mirror is a way to add just a note of industrial design to your home but in a very elegant way. It's all down to the steel edging with a brushed finish that doesn't make metal seem too cold in your room. It's rectangular, like most of our mirrors, which gives you the flexibility to hang it portrait or landscape.
The materials
Steel's incredibly strong, which is why it's used so much in things like bridges and buildings. So it's also brilliant for the narrow frame of this very large mirror.
The finish
Carter gets its bold, graphite grey colour from powder coating: a finish that's durable too. And it has a hint of warm bronze colour in there, so it doesn't feel so cold and industrial.
Design details
From a distance it looks like Carter has a thin metal frame. But it's more like a shadow box. The mirror's glass is attached at the back but not at the sides. So up close it looks like it's 'floating' in a recessed metal case.
Ways to use it
Mirrors create a sense of space – hung at the end of a short hallway, they'll add depth; hung either side of a narrow hallway, they'll add width. They boost natural light – so position one opposite a window in a dark hallway or a dark corner of a room. A mirror can create an interesting focal point – place one behind a special object you want to highlight, and so create a reflection of it in another part of the room.
Neptune Code:
CAR-MIR-590X840
Taking care of Carter
You want: easy-to-care-for pieces that you don't need to tiptoe around. We've got: easy-to-read-through care guides that give you just that.
Just so you know
Because of its steel frame, the Carter mirror is very heavy. We've added a French cleat fixing so you can attach it to a wall. This makes positioning it much easier, distributes its weight evenly so you can be sure it's secure, and creates a snug fit with the wall. But because of Carter's weight, your wall may need reinforcing before it can be hung. You'll need to select fixings that are best for your wall, which is why we haven't included these. Carter has a deep frame so you can also prop it up on a piece of furniture or mantelpiece. It's also suitable for use in a bathroom