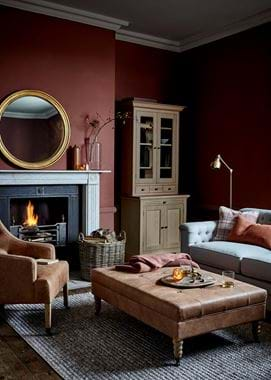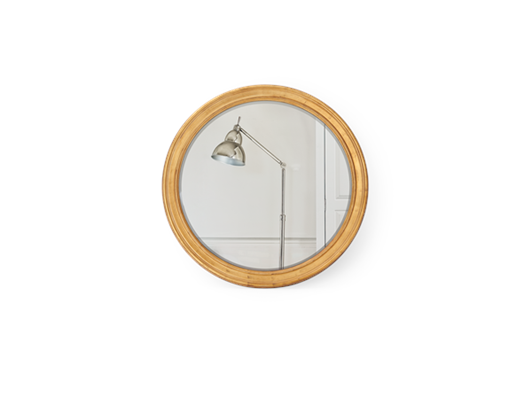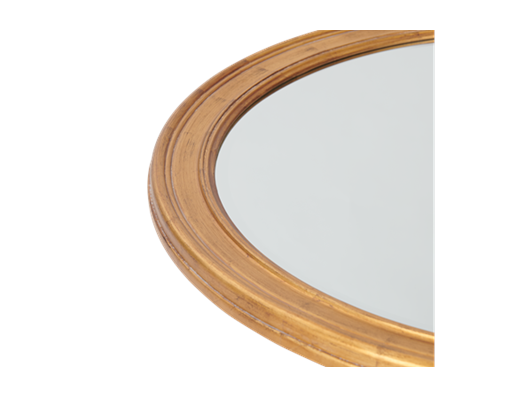 Fleming Round 89cm Mirror
€285
Available now
Some designs will take longer to deliver than others – if you're in a hurry, look out for those that are 'available now'
There's something very special about a gilt mirror. It's a nod to another century, and an age-old craft, so when it's in your home it brings a story along with it as much as warm glow. The Fleming mirror is round – a softer and more decorative shape. And its narrow, very simple frame keeps your eye on the gilt finish. It's particularly lovely hung near a fireplace so the light from the flames can dance off the gilt's surface.
The materials
The wood for Fleming comes from the Paulownia tree. It's by far the fastest growing, deciduous hardwood tree in the world. And a single plantation can be harvested several times offering a sustainable, renewable source of timber. You can read all about the Paulownia tree on our journal.
The finish
Multiple layers of red, black and gold are painted and dusted across the surface, before being rubbed back to create lines and reveal the ridges. It produces a finish that looks like gold leaf, but is much more robust.
Design details
The glass on our Fleming mirror is beveled to create a more traditional, classic look.
Ways to use it
Mirrors create a sense of space – hung at the end of a short hallway, they'll add depth; hung either side of a narrow hallway, they'll add width. They boost natural light – so position one opposite a window in a dark hallway or a dark corner of a room. A mirror can create an interesting focal point – place one behind a special object you want to highlight, and so create a reflection of it in another part of the room.
Neptune Code:
FLE-MIR-02-GD
Taking care of Fleming
You want: easy-to-care-for pieces that you don't need to tiptoe around. We've got: easy-to-read-through care guides that give you just that.
Just so you know
Fleming has a deep frame so you can hang it, or prop it up on a piece of furniture or mantelpiece. Because of its gilt finish, it isn't suitable for use in a bathroom. To hang, you'll need to select fixings that are best for your wall, which is why we haven't included these.