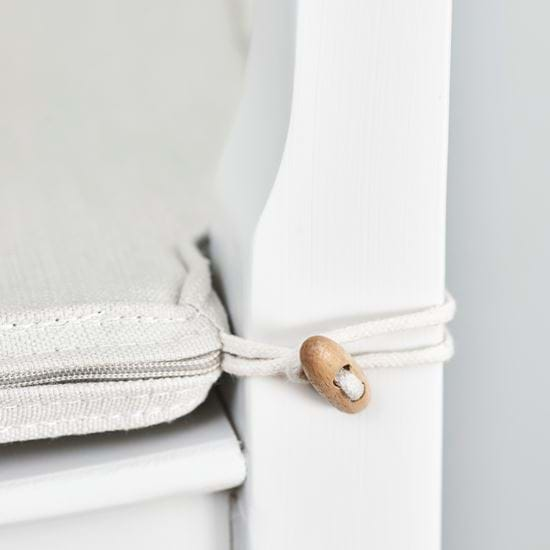 Suffolk
The seat cushions for our Suffolk dining chair and bar stool are designed to be just as understated as the furniture is. So, they fit perfectly to the shape of the seat, have coordinating zips and are fastened on with neat wooden toggles. The dining chair cushion will also fit our Harrogate chair.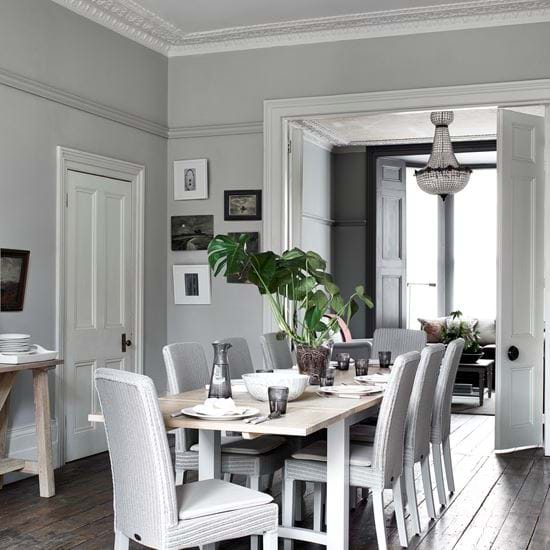 Montague
Just like the Havana cushions, this one, for our contemporary Montague Lloyd Loom chair, sits loose on the seat so it doesn't spoil the look of the chair with ribbon ties. Although it's slim, it'll add a good amount of padding to a chair that's already designed with comfort in mind.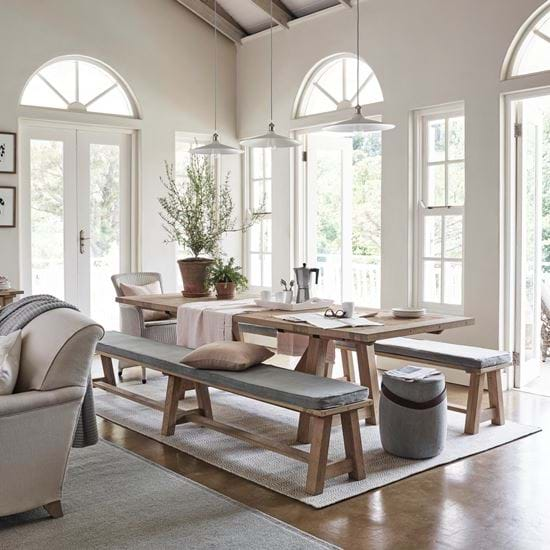 Arundel
We love the look of our oak Arundel benches as they are, but we know that it's good to have the option of a little extra padding for long lunches and suppers. So we created this cushion, designed to fit perfectly and held on with a hidden, non-slip mat so as not to spoil the clean-lined style of the bench.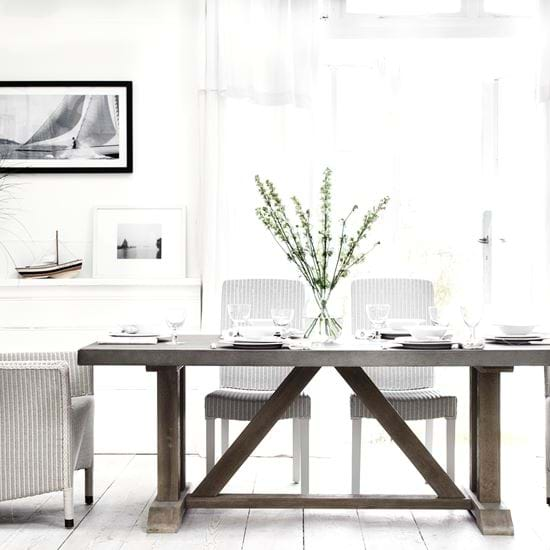 Havana
These slim, loose cushions, designed to perfectly fit our Havana dining and carver chairs, will add a little extra comfort without taking away from the timeless and elegant design of the chairs with bulky padding or fiddly tie handles.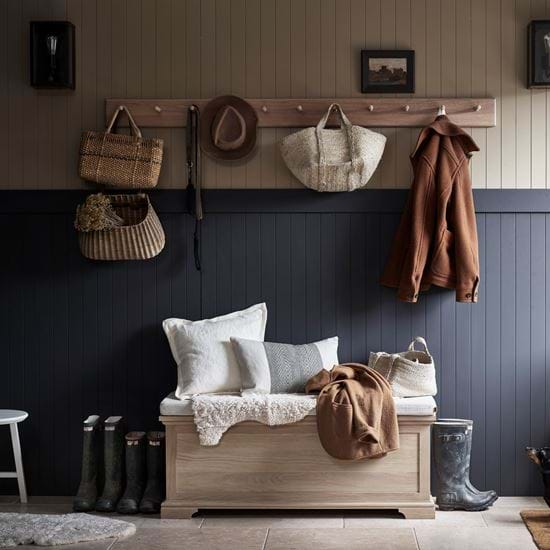 Henley
To turn our Henley blanket box into a seat (perfect for underneath a window or as an extra option in a living room when guests visit), all you need to do is add this matching cushion. To stop it from sliding around, it also comes with a non-slip mat.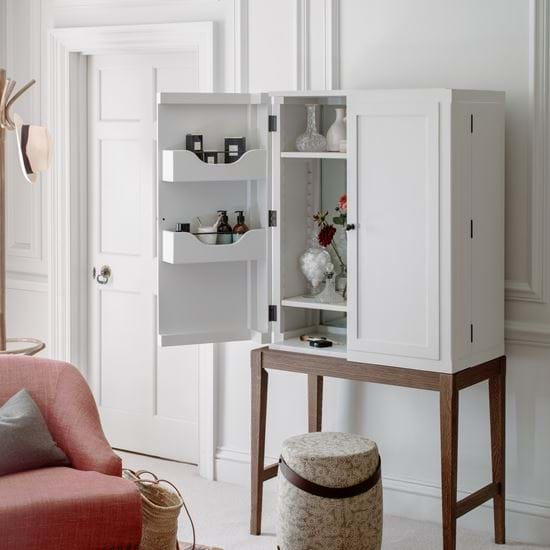 Milo
Milo is our versatile drum stool collection, available in a small and a large size that can be used as seats, footstools or tables. Part of their versatility is their removeable covers which come on and off using a coordinating, concealed zip.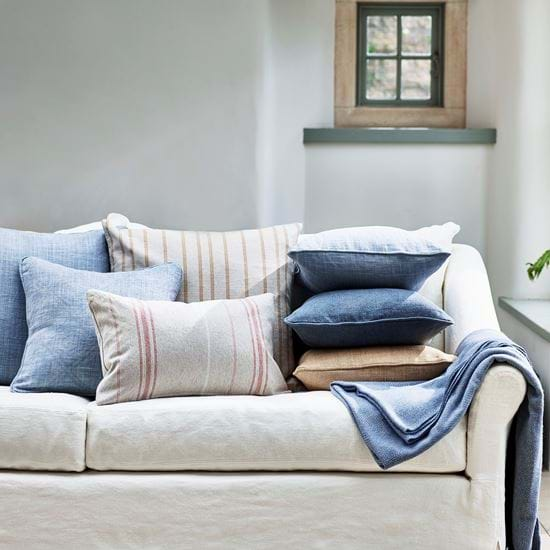 Long Island
The Long Island collection of sofas, armchairs and dining chairs is one of our most laidback styles. Each comes with perfectly-fitting removeable covers in one of our linen fabrics so you can ring in the changes with a new colour or texture from time to time.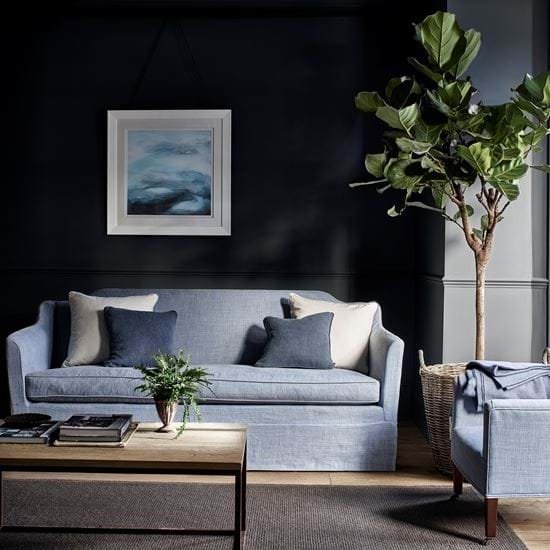 Charlie
Like Long Island, our Charlie sofas comes with loose covers for the sofa frame and the long, single seat cushion, available in our collection of linen textiles. Choose from neutral or colourful, heavyweight or finely woven fabrics to give your Charlie sofa a new look.