The winter home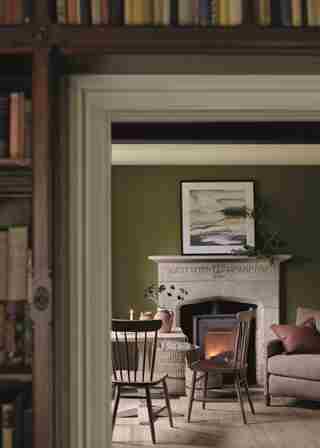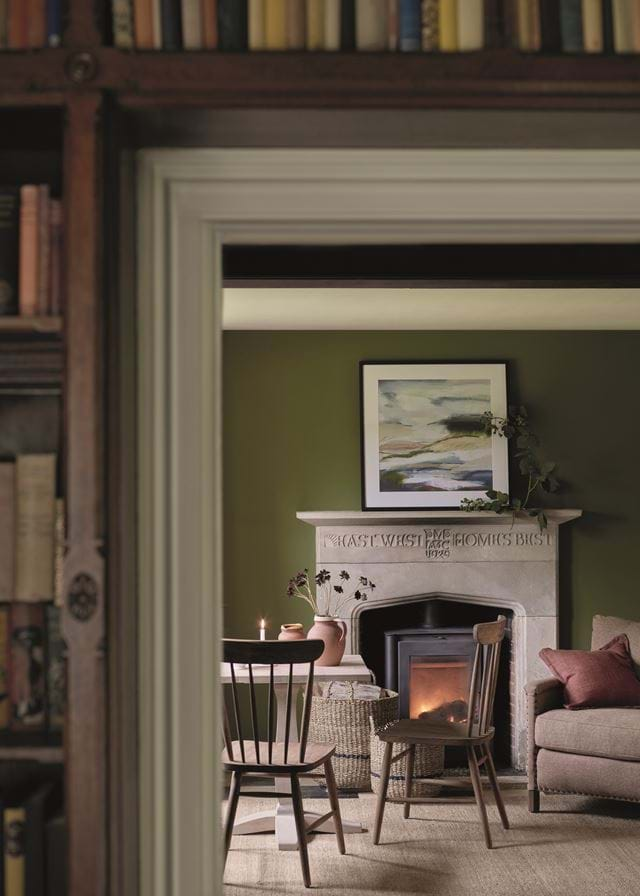 The winter home
Our festive collection
From the decorations you can welcome in now (such as life-like evergreens and brass-coated candlesticks) to those that are decidedly more for December alone (like fir trees and glass baubles) to everything you'll need to ready your home for the season, we've gathered them all together in one place here.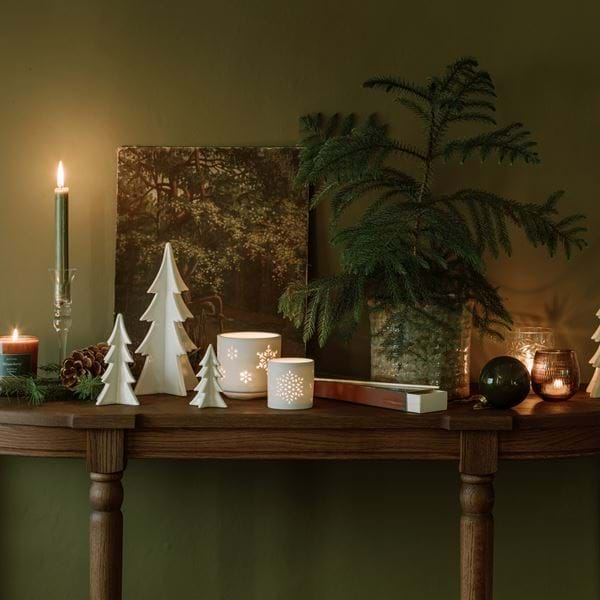 Let's stay home
'The world has just shifted on its axis…' so begins autumn's story, a tale of where we've come from, where we've arrived, and the part our homes have to play in this slower, more considered version of life on the other side.
One cabinet, lots of possibilities
A 'help yourself' drinks cabinet, a reassuringly stocked larder, a creative 'working from home' hub: meet your home's new superhero, Ardingly.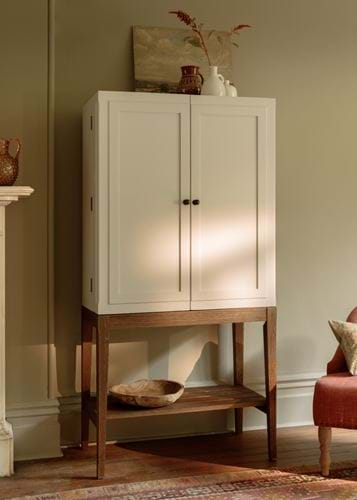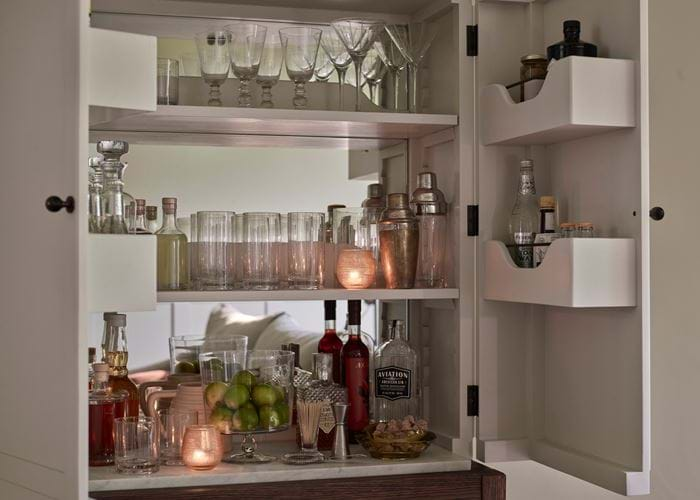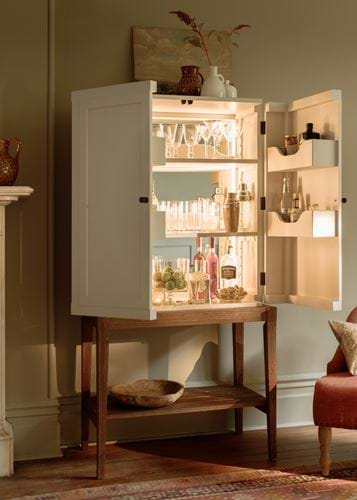 This season, in colour
Enveloping, reassuring, grounded…Olive is exactly the colour that's needed right now. Find it gracing upholstery fabrics and cushions, or welcome it in from wall to wall.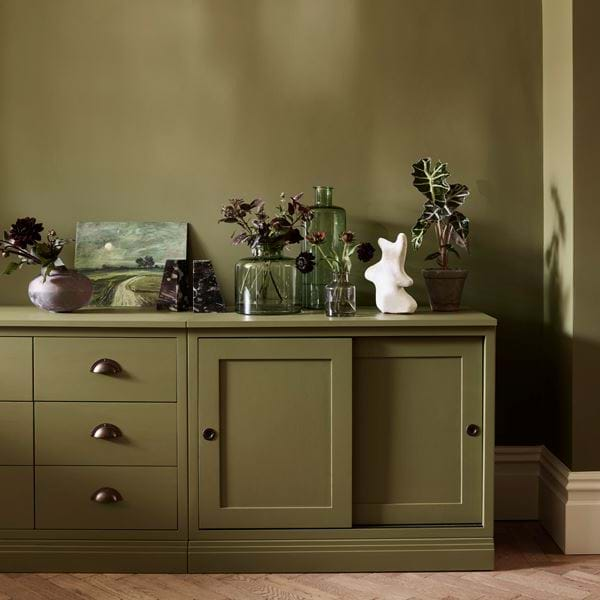 From top to toe
Seating and crockery, tables and lighting, storage and blankets - this season brings with it furniture and accessories for your whole home.
Arts & Crafts revival
The newest member of our Wycombe Arts & Crafts inspired seating family is an oak and rush armchair that, despite appearances, is dangerously comfortable.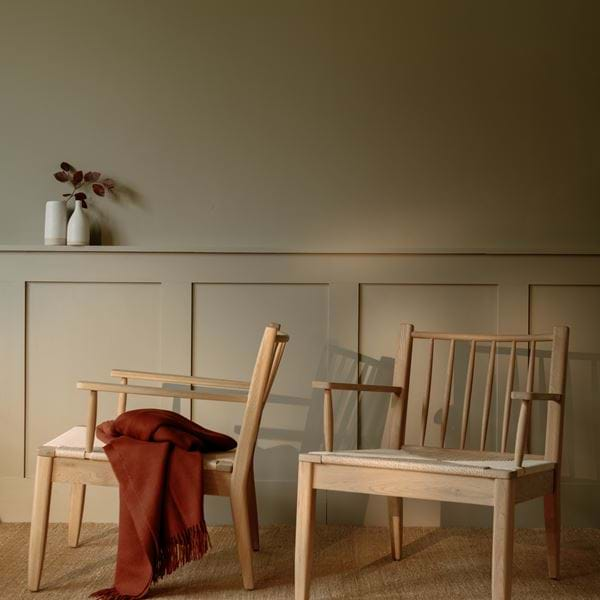 Tall and handsome
Just like Ardingly, Shepton is a cabinet with a myriad of possibilities up its sleeve. Unlike Ardingly though, it wears its contents proudly behind its glazed door.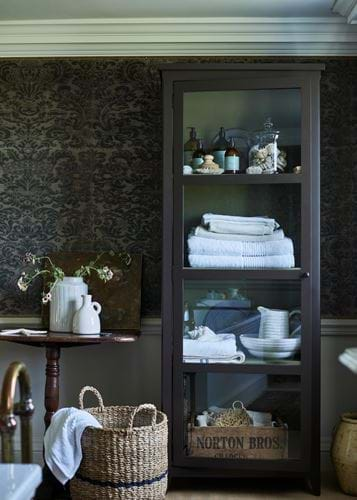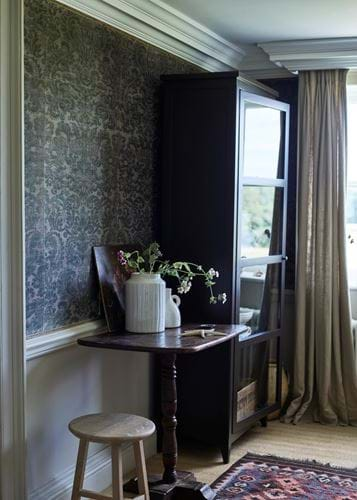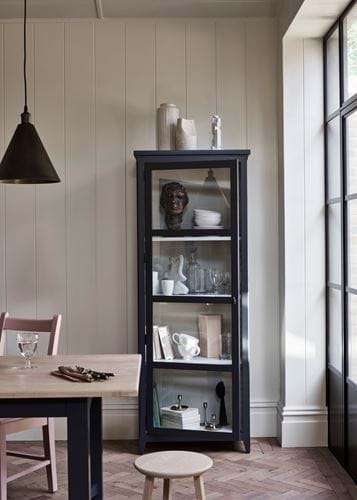 Still designing, still making, still delivering
Whilst we'll continue to do everything we can to keep us all safe, we're still very much here to help with your home projects. Your local store team is ready and waiting with advice, ideas and any information you might need, be it in store and by appointment, over the phone or video call, or via email and live chat. You can also order to pick up from our stores with our new Call & Collect service. We're here whenever suits you best – during the day or into the evening. It's entirely up to you.