The hidden heroes collection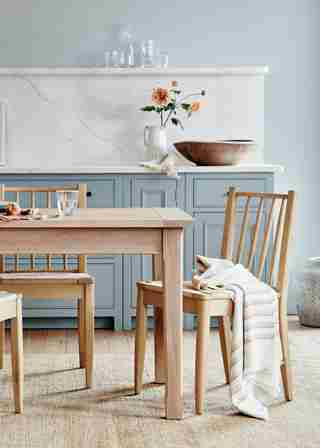 The hidden heroes collection
The kitchen workhorse
For kitchens that need more prep space, that don't have room for a full island, or that just want to evoke a traditional aesthetic, there's our Chichester chopping block. Its hidden depths include an end-grain chopping board (the end grain of wood is softer, so it won't blunt knives as quickly) that's easily removable thanks to the cut-outs at the sides so you can clean it or carry it to another area. 
The forever classic
Our Chichester dresser was one of the first pieces of furniture that we made. So it paved the way for many of the details that would become a signature part of Neptune, including the zigzag shelf supports. Also known as sawtooth supports, these timber brackets allow you to easily adjust the shelves any which way you want and put as much weight on them as you like. Not to mention they look good too.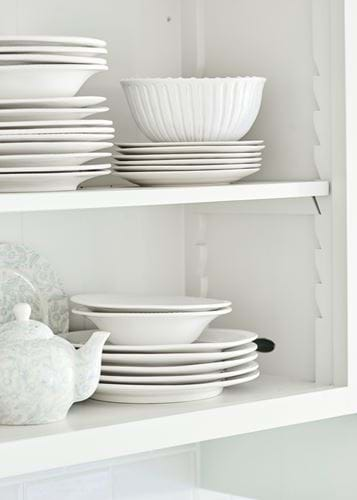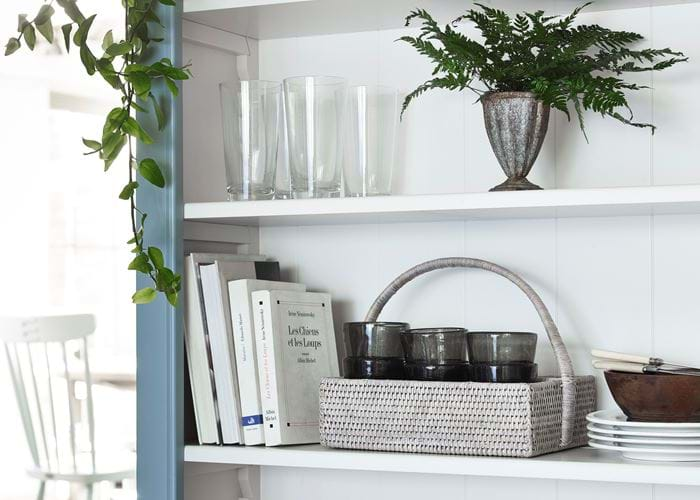 The traditional cabinet for traditional floors
We love the quirky features of older homes – they're what create that very desirable sense of character. But uneven floors can test your patience, which we knew would be a particular problem for leggy Ardingly which would look very off-kilter if not straight. So, we popped discreet little adjustable feet on the bottom of its oak legs, so you can easily set it right.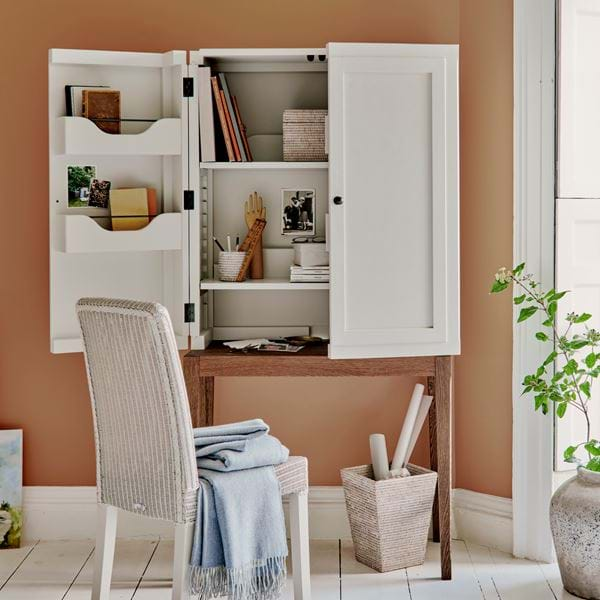 The flexible living champion
We love an extending table. What we don't love, though, is finding space for the extra seats needed, which is why we created Wycombe. The woven seat on this dining chair lifts up from the back, allowing the hinges on the frame's sides to bend inwards and the whole thing to fold flat, so you can store it away when it's not needed. And, joyfully, it stands up by itself even when in its flattened state.  
And its perfect partner
Completing the picture of extending table bliss is Moreton. All our extending dining tables are designed with ease of use in mind, but Moreton's extra special because it features a false drawer on one side (with a real one for cutlery and napkins on the other) whose front drops down to reveal space for storing the extension leaves. It also, aesthetically speaking, partners perfectly with Wycombe.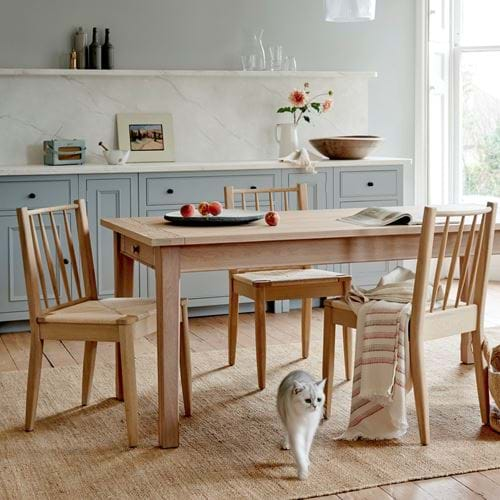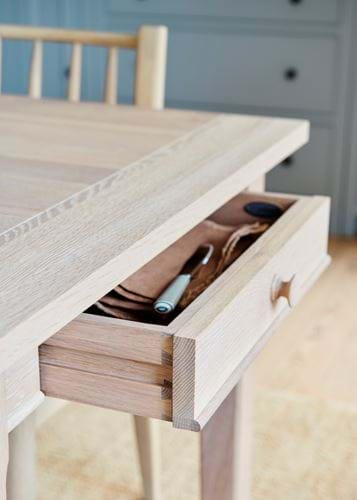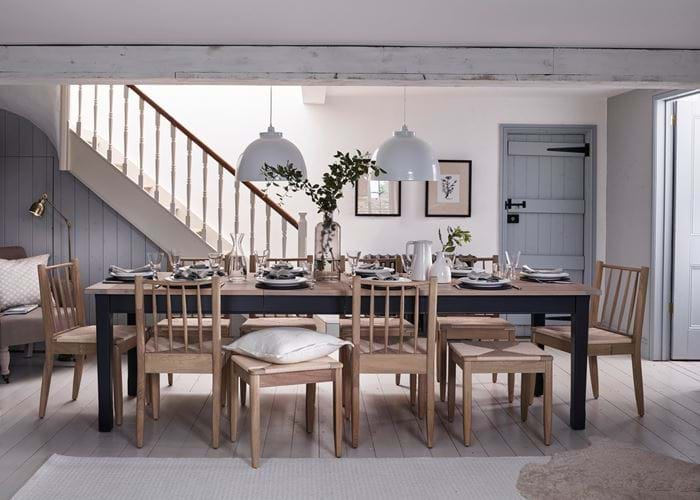 The goes-anywhere lamp
Every dark corner can step into the light thanks to Hanover, even if it's a corner without a plug in sight. That's because Hanover is cordless. It's powered by rechargeable batteries instead (which last up to 20 hours with each charge), although you wouldn't know it as Hanover looks for all the world like any traditional column lamp. It's also dimmable, and as it'sIP44-rated, you can take it outside temporarily or use it in a bathroom.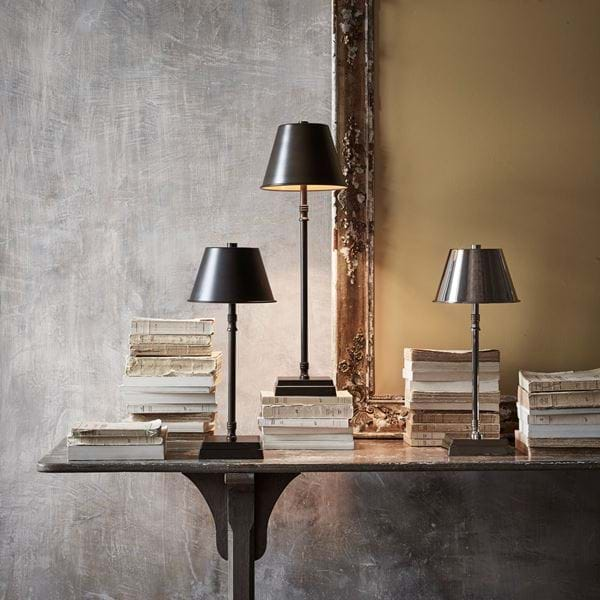 The really tiny VIP detail
As hidden heroes go, this one's the smallest on our list, but it's no less important. Our Chichester roller catches – which are used to hold the doors of cabinets shut – are no ordinary roller catches. In fact, they're patent pending. They're adjustable (simply done with an Allen key) to be tighter or looser. We've done this so they'll work with any size of doorand not be too stiff or insecure, and so they won't lose tension over time, but you can also adjust them to your own preference as well. You'll find them on almost all our Chichester pieces.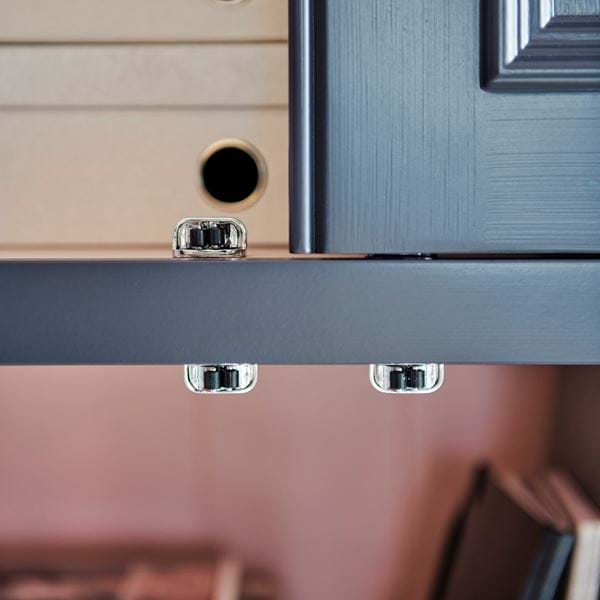 The working from home teammate
There are many, many details in our Chichester original workstation that can make working from home go a lot more swimmingly. Like the cut-outs for cables and its three storage areas, not to mention zigzag shelf supports and adjustable roller catches on the doors. A particular favourite detail though, is the pull-out work surface, which has a little latch so you can click it into place and it won't move until you want it to.