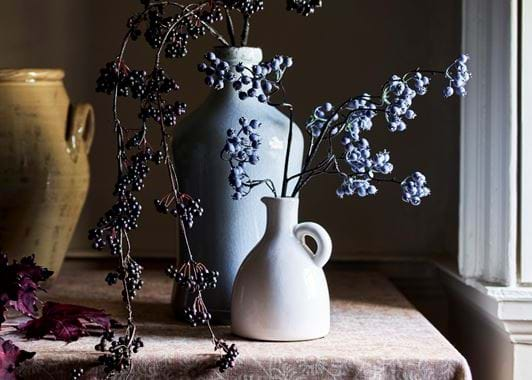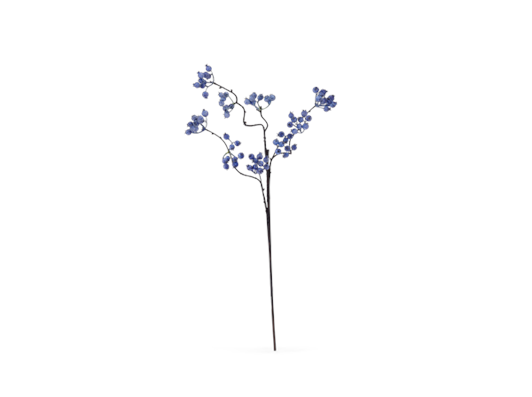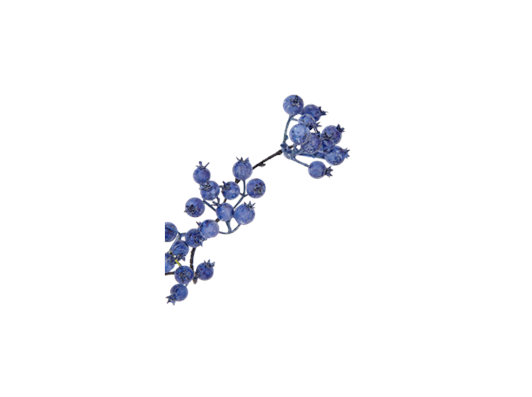 This lifelike twig bears several richly-coloured clusters of blueberries. Each is hand-finished with unique details to appear as though they've been plucked straight from the hedgerow. These twigs add a unique dimension to flower and foliage arrangements, or they look just as charming on their own in a small vessel.
Each stem is hand-finished so no two will look the same.
Concealed metal wire allows for realistic shaping.
Cut stems to size using wire cutters.
Care guide
Regularly dust with a feather duster.
Keep stems away from direct sunlight and moisture to keep them looking their best.
Need to know
Each stem is sold individually.