In the kitchen: Easter teatime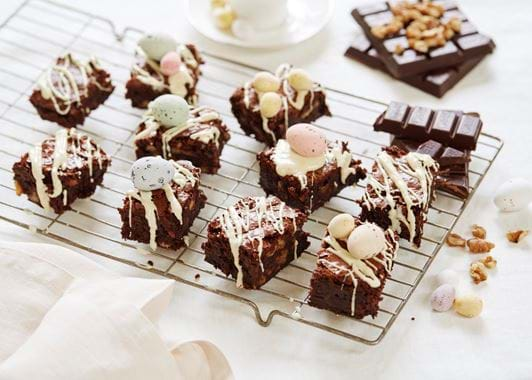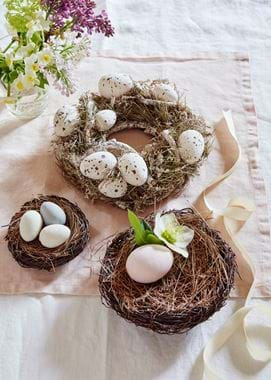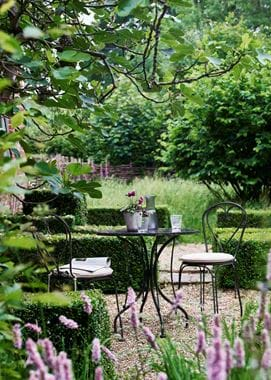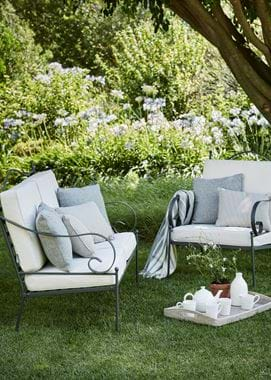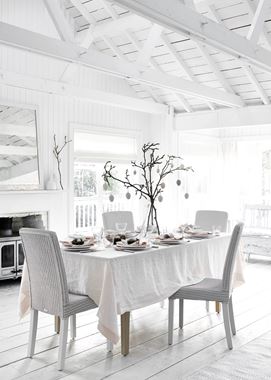 In the kitchen: Easter teatime
Simnel cakes and hot cross buns are always lovely to bake, but a little (or a lot of) chocolate on your Easter teatime table is also a must. This is our marketing director, Fiona's treasured family brownie recipe. It makes, quite honestly, the gooiest, squidgiest brownies we've ever tasted, but it's also flourless, which means you can make it if you're avoiding gluten as well. For decoration, you can drizzle white chocolate over the top and scatter with chocolate eggs, or you can crush these into the mixture to make your brownies even more fit for Easter. Little ones will love using a rolling pin to crush them into smithereens.
We suggest serving with a pot of coffee and, if the weather's lovely, heading out into the garden.
Fiona's flourless brownies
Makes around 12 brownies 
Put aside: 20 minutes for prep and 30 minutes for cooking, plus cooling time
What you'll need
110g softened butter (plus extra for greasing)
150g muscovado sugar
125g dark chocolate
35g cocoa powder
3 medium, free-range eggs
100g white chocolate
A handful of mini chocolate eggs
100g chopped walnuts (optional)
What to do
1 Preheat your oven to 180⁰C/gas mark four, and grease and line a 28x18cm tin.
2 Melt the chocolate and butter either in a glass bowl over a pan of simmering water or in a microwave. Just take care it doesn't catch.
3 Once the chocolate mixture's completely smooth, mix in the cocoa powder. Then set to one side to cool.
4 Crack the eggs into a little bowl and give them a quick whisk (a fork will do) until they're slightly frothy. Now you can add the sugar, beating until the mixture's thick and mousse-like.
5 Pour the melted chocolate into the mousse and fold gently. If you want to add crushed chocolate eggs or nuts, now's the time.
6 Tip the brownie mix into your tin and bake it for 30 minutes until it's just set in the centre (that way it stays lovely and moist). It'll continue to cook slightly when it's out of the oven. Leave it to cool for ten minutes or so before transferring it from the tin to a wire rack to cool completely.
7 While it's cooling, you can melt your white chocolate. Like in step two, be extra careful not to leave the bowl unattended – white chocolate has no cocoa solids so it can seize very suddenly.
8 Drizzle the chocolate, once melted, across each brownie and add whatever decorations you'd like.