The gift of flowers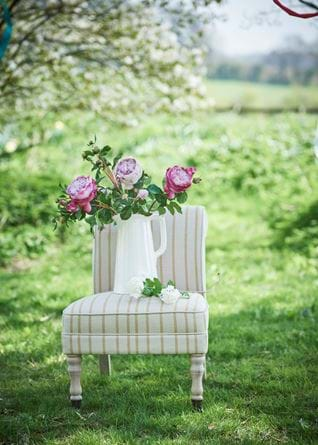 The gift of flowers
Today's the start of British Flowers Week, so we're turning our thoughts to what makes floral gifts so special...
The meaning of flowers is joyously simple: they're a symbol of life, nature and renewal. That's why they make a thoughtful gift on any occasion, whether it's to celebrate a move into a new home, a birthday or simply to say a special thank you.
Often, we give flowers to friends and family to go with another gift – they're the icing on the cake, if you like, something that brings instant cheer. And often, we get someone else to create the bouquet for us, perhaps a favourite florist who we trust to put the right colours and varieties together. This way you're bound to get a beautiful flower arrangement but, inevitably, it's a little less personal.
There's a lot to be said for making your own bouquets to give as gifts. Buy individual stems, choose the wrapping and the ribbon and spend some time putting them together. It doesn't matter if you're not an expert florist: the thought that's gone into your arrangement will shine through and make the gift that much more meaningful.
If you're not sure where to start, think about the style of the person your flowers are for. Is their home modern and minimal, traditional and pretty or more bohemian and eclectic? Clean, simple interiors suit an understated design such as a cluster of white blossoms, wrapped in plain brown paper and tied with twine. For a softer, more romantic look, combine full blooms with taller sprays of leaves. Loose arrangements like this look beautifully natural and are also easy to make for those of us who are less confident.
Fresh flowers, with their natural scents and colours, lift the emotions and the senses as well as pleasing the eye. The only downside is that they don't live forever. If you want your floral gift to make a more lasting impression, try making an arrangement of life-like flowers instead.
Our faux blooms and greenery are almost impossible to tell apart from the real thing. The collection includes English roses and apple blossom twigs as well as more structured white hydrangeas and willow branches. Our newest seasonal blooms cover peonies and foxgloves too. You can use them to make an original and creative bouquet, or present them on their own.
Single stems such as a white lily or snowball can look incredibly striking and are a great option if you're on a budget. Instead of wrapping them in paper, you could display them in a glass vase for added impact. A slender bottle vase like Castleford flatters a fuller bloom, or cut the stem shorter and place in a full-bodied shape like the Charlton round vase.
The one thing you can't replicate with life-like flowers is scent but, if you're feeling extra creative, a light spritz of a fresh linen spray or floral room fragrance could be the finishing touch to your gift. So much more thoughtful than a shop-bought bunch.
Amy Bradford is the former features director of ELLE Decoration. She's now a contributing editor at the title and also writes on interiors for The Telegraph Magazine and Stella.