Jonathan and Suzy Canham & their Chichester kitchen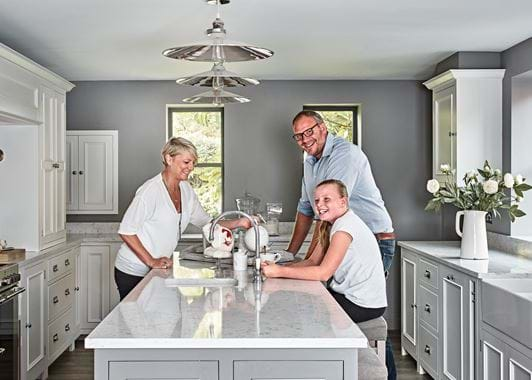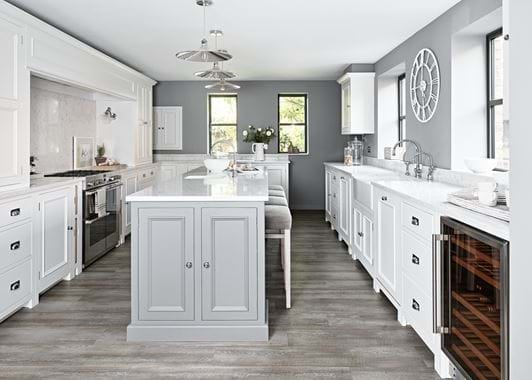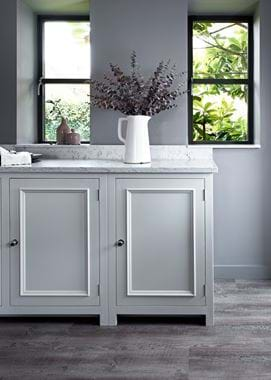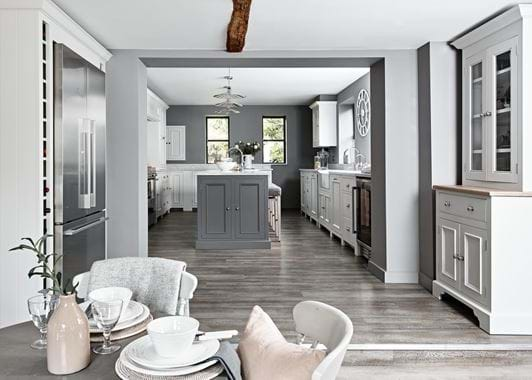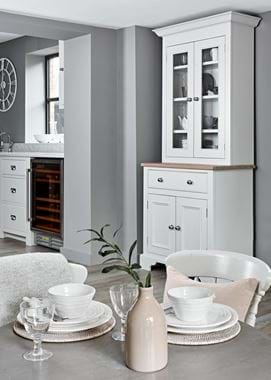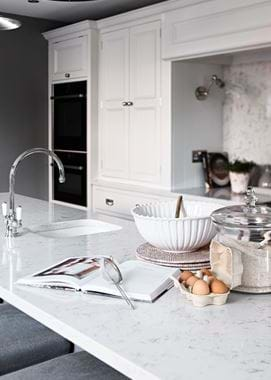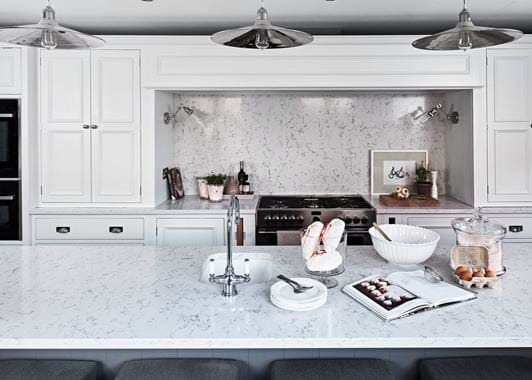 Jonathan and Suzy Canham & their Chichester kitchen
Jonathan and Suzy bought their home, The Old Barn, almost three years ago, and earlier this year remodelled the entire downstairs, knocking down walls, replacing windows, and inviting our Chichester kitchen collection into their family home.
Home profile
The Old Barn is nestled away in the parish of Frittenden in The Royal Borough of Tunbridge Wells.  It was converted in 1987 and was originally a cow shed and hay barn, which Jonathan and Suzy have continued to restore and refurbish since moving in.
They both work in hospital management in Kent and London and have a daughter called Charlotte.
The project
"The kitchen was very small," explained Jonathan. "It was split over two levels with a separate utility room. We lived with it for the first year or so, but we were desperate to make it a nicer space to live in."
By chance, two of their close friends were trained architects, one of whom is even a kitchen designer at  Neptune Tonbridge. Over supper one night, they got talking about potential plans. "Before we knew it, we had floorplans out, tracing paper and the phone number to hand of the fantastic builder who worked on our bathrooms for us [SAI Construction]. It was only meant to be an evening of a few glasses of wine!" Jonathan said, laughing.
The first wall to go was one of the living room walls. It was already a spacious room, but by moving it back, it opened up the kitchen to give it more room to breathe. Vicky, their dedicated kitchen designer (and friend) from Neptune Tonbridge was involved at every stage, reconfiguring the entire space and then helping them to determine what they wanted and needed from their new kitchen. That began with deciding on which kitchen collection they wanted to design with. "We walked into Neptune Tonbridge and fell in love straight away with Chichester," said Suzy. "We also loved Suffolk and the sleekness of Limehouse, but for us, we felt Chichester was the perfect compromise between tradition and today. I was particularly drawn in by the layout and colour of the Chichester kitchen they had on display."
Jonathan added: "You're faced with a bit of a challenge with barn conversions. You either go ultra-modern or very country, full of wooden furniture. We didn't want to do either, we wanted to be in the middle. We visited the store two or three times before we finally settled on our design. There was so much to think about, and it was just nicer doing it there, face to face with Vicky, surrounded by inspiration."
Jonathan and Suzy had a few things on their wishlist. A kitchen island in a different colour to the main cabinetry (they chose Shell and Shale with Cobble on the walls), a larder, and the Cranbrook shiplap panelling were the three key ones though. "We got all of that, and chose to use the rough boarding in the south end of the kitchen. I actually got two larders," said Suzy.
Much of their kitchen was bespoke. "There were so many workarounds," commented Vicky. "I designed Chichester doors to match the kitchen cabinets and conceal the fuse box, which were flush to the wall so as not to protrude over the work surface below. We created a bespoke cabinet for the boiler too as well as altering the height of the dresser so that it would fit with The Old Barn's low ceiling height. The cooker surround was bespoke too. Jonathan is 6ft 7in tall and does about 90% of the cooking [his statistic not mine!] and so I needed to make sure everything worked with the room but also for them as a family. We also chose a marble-like quartz work surface so that it was practical and hassle-free to live with, carrying it up behind the hob to act as a splashback. It has a polished finish so reflects the light beautifully and is a subtle way to make the room feel bigger." 
We asked how the whole project has been. "Perfect," said Jonathan. But in the background we heard Suzy say quietly, "the whole thing has been a bit of a dream actually."
Life in their new kitchen
What's your favourite thing to do in your new kitchen?
Spending time together as a family. We're in here all the time now. It's where we naturally congregate.
What's your favourite part?
The island. We've always wanted one and we'd never want to be without it now.
What could you now not live without?
The appliances. We wanted two of everything and Vicky made that work without getting rid of too much storage. We have two sinks, two dishwashers, two fridges and two ovens. Our friends call it the ark.
What's next?
The snug area at Neptune Tonbridge has inspired us to re-do our study in the same way.