Ways with Hebden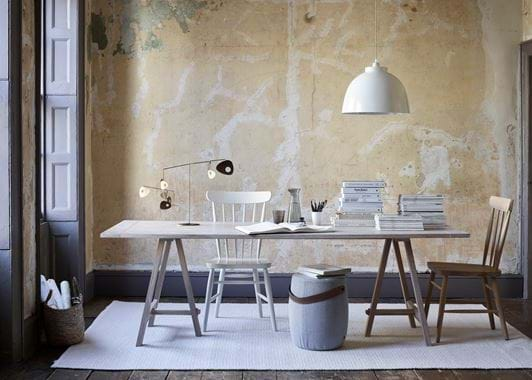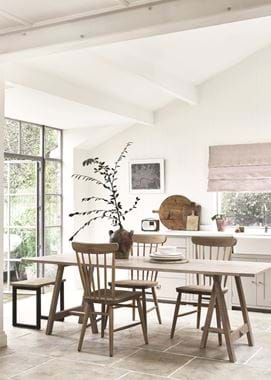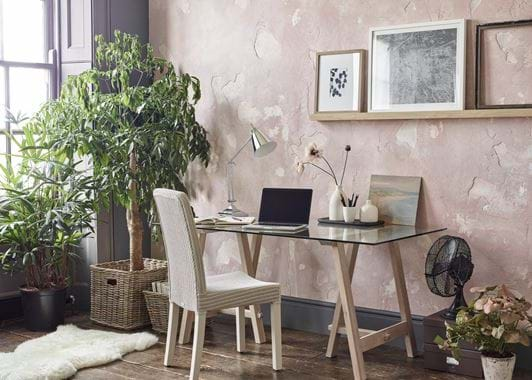 Ways with Hebden
The Hebden trestle tables are one of the flagship designs from our spring/summer 2018 collection. In this article, we explore some of our favourite ways to use them and what makes them work as well as they do in each scenario…  
As a workbench
There's something distinctly craft-like about Hebden. It makes us think of architects' studios or a carpenter's workshop. It's a piece that's all about making.
We like the largest Hebden for this role. Ideally, it'll be used in a more open-plan living space, but it doesn't have to be limited to that. It could be that you use it as a dining table and at different times of the day its purpose for use changes. Choosing the bigger size means that you have plenty of space to spread out for the task in hand – be it arts and crafts activities with little ones or an afternoon of scrapbooking. And, the scale of it means you can share the space but divide up the tasks if need be; paperwork can take place at one end while the fun happens at the other, perhaps with a slight change in seating as you move down its length.
The glass-topped version is a practical choice in case things get messy, but the oak tabletop can be covered with oilcloth to protect it.
As a minimal desk
Related to the workbench, but with more of serious note. Hebden is a refreshing alternative to a traditional desk. Whether your study spot is in a separate home office, a hallway alcove or even a bedroom's corner, it suits each type of space; we like the glass version in lighter and airier rooms as it gives the light a surface to bounce off, and the oak version for cosier climes. The smaller Hebden is the most obvious choice for a desk, but if space is on your side, then the larger of the two gives you far more surface area for spreading out books and piles of paperwork.
Bear in mind, though, that Hebden doesn't have drawers, so you'll need to think about incorporating enough storage around the rest of the room so you have everything you'll need close at hand. It really does look best when it isn't too cluttered as part of its appeal is being able to see the trestle construction through the glass tabletop, or as much of the natural timber as possible should you choose the oak version.
As a dining or kitchen table
If we had to choose between the two, we love the oak version of Hebden as a dining table. It works as a more informal kitchen table as much as it does in the dining room. Your choice of chairs and the room's decoration is what will help to dress it up, or down. A mixture of chair types, such as Wardley and Carter will make it feel more informal. Whereas a consistent style, like Sheldrake, brings uniformity that's more suited to a dining room.
The glass surface shouldn't be totally discounted though. We can quite easily picture it in a more contemporary kitchen, such as Limehouse, surrounded by Shoreditch dining chairs and Carter benches and stools. And neither should the smaller Hebden – it's a lovely option in a petite room or apartment.
As a potting bench
While Hebden comes with the choice of two tabletops, because of its construction, you can also think about removing either the oak or the glass (depending on which you choose), and replacing it with your own surface. We quite like the idea of zinc so that you can use it in a garden room or greenhouse as a potting bench. You can then get creative with what you do with your spare table surface. Store it somewhere safe perhaps so that you can paint the trestle legs (as we do in the painted version) and swap the tabletop in years to come when you're ready for a change. Or, keep it and prop it upright to use it as a display piece – attach hooks to hang tools off in a shed or pin ideas to it as an oversized moodboard. Zinc-wrapping the oak is another consideration if you'd like to get really hands-on.
As a den
This last one is less about grown-ups. Because of the way the legs are set in a trestle, it means there's a good amount of room between them to have a bit of fun. An oversized linen tablecloth, hanging all the way over the edge and down to the floor (or a bedroom sheet if you'd prefer to not use linen) creates the perfect den beneath. A pillow popped by each leg gives a bit of back support too, so little ones can get perfectly comfortable with a torch, a teddy and a good book – although lying on your belly on a sea of cushions is something we encourage just as much.