Christmas tree decorating ideas: two looks to try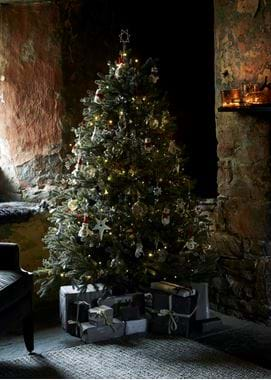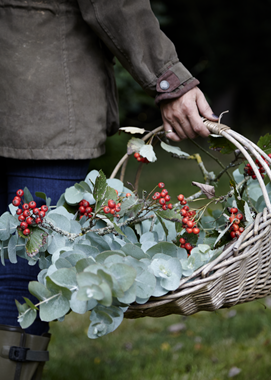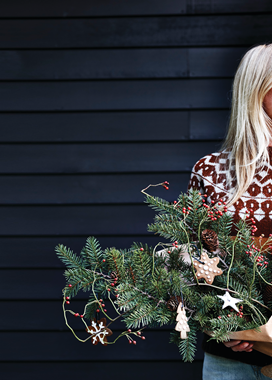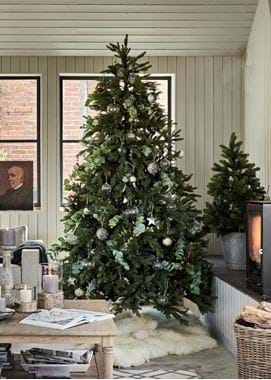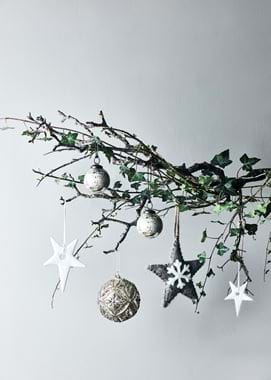 Christmas tree decorating ideas: two looks to try
Most of us have a set way that we decorate our Christmas trees each year. There might be a couple of colours that all of your decorations come under, maybe you go for a completely multi-coloured approach, or do all of your trimmings feel decidedly traditional, or minimal, glossy and closer to contemporary style? But, if you're thinking that this is the year you want to try something new, these two Christmas tree looks will work in any type of home, any interiors scheme and with any colour palette.
Bronze and bright
These Christmas tree decorations come together to create a look that feels, more than anything, warm and traditionally festive. The first place to start is to use lots of fairy lights. On our life-like Albert Christmas tree, we've used plenty of our Savoy Christmas lights – their green flex blends into the pine bristles and you can use the extension kit to add as many lights as you like. What's key is the fact the bulbs are warm white. The whole look and feel of your Christmas tree would be completely different if you'd used coloured lights or cool white.
Next, pick out some hanging decorations that are bronze in colour, because they'll feel as rich and warm as the lighting you've just carefully woven through the branches. Try our antiqued Aurora baubles, the bronze heart and stars of Jasmine or the teardrop-shaped Torrington glass baubles that have just a hint of bronze. Mix these in with any of the pieces you've treasured in your Christmas decorations box for years that have the same sort of tone – golds and even wooden decorations would work well (see our Estelle wooden stars and little Alymer pine cone to see what we mean). Home-made gingerbread decorations are a lovely touch on a bronzed tree too.
You could leave your bronzed Christmas tree at this, or, if you want to add in a few extra colours as we've done on ours, try clear glass or dappled mercurised baubles, and the odd felted decoration like our Brownlow bears, which little ones just love.
Greenery and white
If you want to do something closer towards contemporary without it being too pared-down, using a crisper colour palette is always going to be your friend here. But before you even get to lights and baubles, think about making the most of your tree's greenery. The trouble with less traditional Christmas decorating is that it can sometimes feel too cold and too sparse. One of the best ways to counteract that is to emphasise the fullness of any greenery. Choose a larger tree if you have the room, but at the very least, try to go for one that's more dense, like Albert. Then add in extra sprigs of greenery to build it out and to introduce contrasting textures. You could poke in more pine like our life-like Giant Pine Spray or Pinecone Twig, or even Eucalyptus, Holly or Mistletoe stems.
Now that your tree is full of warming greenery, it's tempting to think that you need twinkly cool white bulbs to make your tree feel contemporary. We'd always suggest keeping to warm white though or it adds a harshness to your tree, which is the exact opposite of their intention. Just use a bit less light instead. You could always use a few battery-powered lights instead so you have fewer bulbs, and mix the style of light like Goring's little ball-shaped bulbs and Hazlitt's delicate stars. 
And when it comes to decorations, choose a mix of soft colours (like snowy white and pale grey) but change up the textures you're using – that's what will stop it from feeling cold. Our Jasmine ceramic decorations in matte white hanging next to the glazed white Bronwyn stars and felted Aran stars in grey are a case in point. Glass decorations are perfect in both of our tree schemes, but you can use them more broadly here. Have a look at the etched Xanthe baubles along with our hanging tea light holders, which bring both crispiness and flickering candlelight to your branches.
For more inspiration, explore our full Christmas collection.