The guest bedroom guide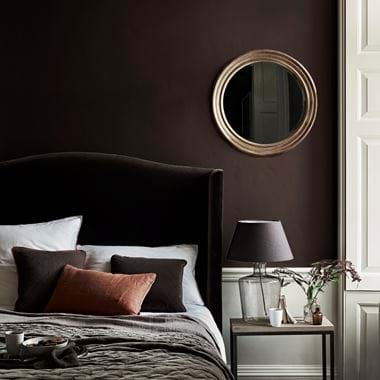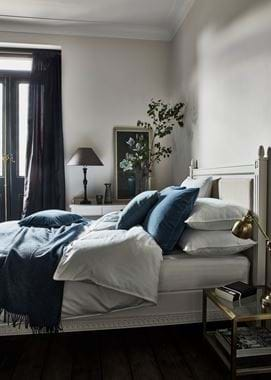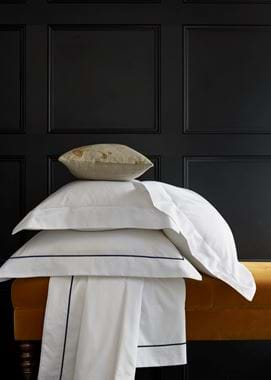 The guest bedroom guide
Christmas is the time of year where we all really, really want to play the perfect host. We want to welcome family and friends into our homes in the warmest of ways, to make them feel comfy, cosy and like they're being well and truly looked after. And, if we're completely honest with ourselves, don't we all want to hear impressed and appreciative murmurings about what a beautiful home we have? Even better when we're told that they don't want to leave the following morning.
Downstairs rooms always take up the biggest chunk in our minds at Christmastime, but giving our guests a room to call their own shouldn't be overlooked. Far from it. While we all love the togetherness at this time of year, it's nice to know you've got a space somewhere to have a moment to yourself, to unpack and settle in, to sleep soundly and to hopefully enjoy a long lie in. From the furniture to the thoughtful touches that shows your guests just how much you care about them, this is how to take it from spare room to a home from home. 
Start with the big stuff: Furniture
A beautifully crafted bed will stand the test of time so it's a worthy investment. The same goes for the mattress, which will help friends and family to sleep soundly. (If you're looking to spend a bit less, a luxury mattress topper is a happy middle ground).
Just like with your bedroom, a wardrobe or chest of drawers and a pair of bedside tables will make your guests feel like they're very much at home. Anything that encourages them to unpack and settle in rather than living out of their suitcase. Even if they're only stopping for one night. And don't forget, you can use all of this storage all-year round for giving the clothes that are getting a bit squashed in your own bedroom's wardrobe a bit of breathing space. 
The perfect bedspread
We love feather and down pillows and duvets, because it's a sumptuously soft combination that looks as lofty as it feels. There's little better in a bedroom than walking in and seeing a bed that you just can't wait to dive into. But, if you've stopped at a hotel and found the pillows cloud-like in comfort and the duvet like a marshmallow, have a peek at the label to see what they're using and then hunt down your own. 
When it comes to the linen, high thread count Egyptian cotton feels both crisp and cool against your skin, but soft and smooth too. Take a look at our article 'How to: make the perfect bedspread' for style tips on laying pillows and cushions and layering blankets at the foot of the bed.
And the perfect bedside
On each bedside table place a little basket or trinket tray filled with considerate bits and bobs like an aromatherapy pillow spray (we love anything from This Works' sleep collection) or a pouch of garden-grown lavender. A spare phone charger, cotton pads, and a small stash of magazines are nice-to-haves too. Especially if you pick magazines that you know will be right up their street, whether that's Horse & Hound or House & Garden. 
A getting-ready mirror
Don't you always find it helpful when there's a mirror in the bedroom? It saves you from having to nip to the bathroom to do your make-up or fix your hair. And if you choose a full-length mirror, it means you can make sure you're happy with your outfit before heading downstairs.
Bits for the bathroom
A fluffy towelling robe on the back of the door is a lovely find. Not only does it means you've got an extra layer to hand, but it avoids the awkward sprint from bathroom to bedroom or the annoyance of carting all your clothes into the steamiest spot in the house. Go one step further by putting matching towelling slippers at the foot of the bed and a rich hand cream. Small things that are going to make them feel a bit pampered. 
Rugs for underfoot
Rugs are one of those easy additions that make a bedroom feel far more homely. If you can, try putting the bed over one so that when your guests step out of bed in the morning, their feet land on something warm. Or, if you don't think you have the space for the rug you like, remember that sheepskins are your friend too. They look just as nice on a roomy window ledge to encourage your guests to treat it as an extra seat.
And just before bedtime
Nip upstairs and turn on the bedside lamps and light any bedroom candles. It's a simple thing to do, but makes the room feel so much more inviting...