Ten interiors pieces to invest in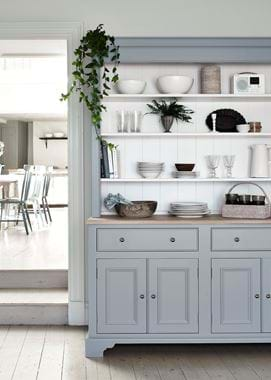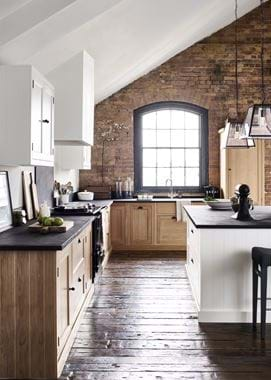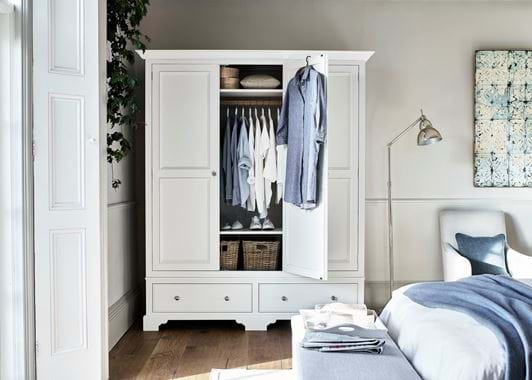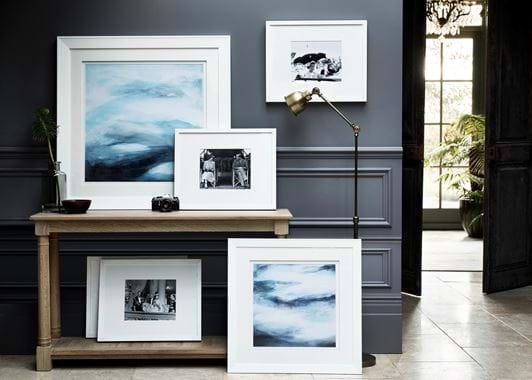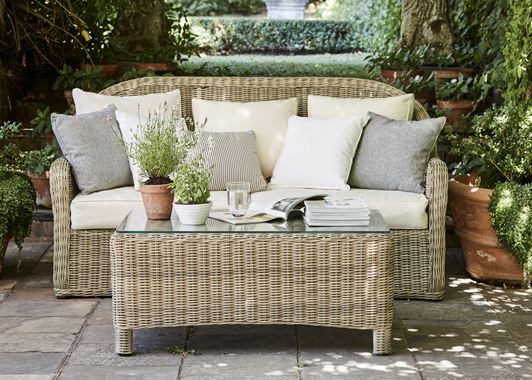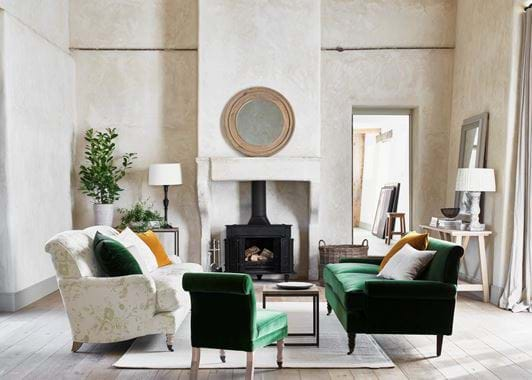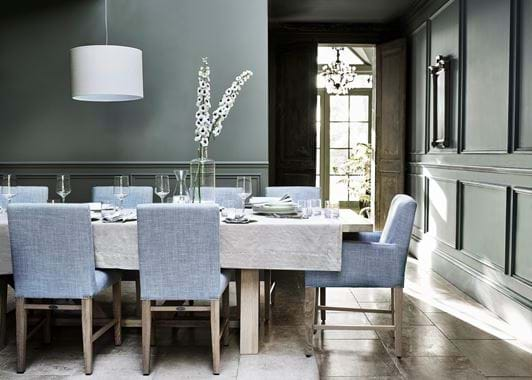 Ten interiors pieces to invest in
This spring, we'll be talking lots and lots about gathering. And for us, one of the most interesting ways to think about gathering is to home in on what really makes you happy. Because by doing that, it means you fill your life with more of what matters most. Copious amounts become considered amounts. You get more out of using less. So, instead of quick-wins, spur-of-the-moment purchases and throwaway furniture, gather the pieces that your heart really wants, that your home will thank you for, and that are an investment to last a lifetime. 
Our top investment designs
A dresser – not only do they give you a huge amount of storage space, from hiding things behind closed cabinet doors to displaying treasures on the shelves and surface, but there's something about a dresser that makes a house feel so much more homely. Choose a timber one and it'll age beautifully. And as the years go by, you can refresh the paint colour, change the handles and even move it to a different part of the home (they work everywhere from kitchens and dining rooms to sitting rooms and landing areas) to give it a whole new outlook and lease of life.
Kitchen cabinetry – the term 'dream kitchen' is one that you'll hear far more than any other room of the home. And investing in cabinetry that looks exactly as you've always wanted, but that's made as well as it should and possible ever could be, is what takes your kitchen design to the next level. When the materials, joinery and quality aren't compromised, it means your cabinetry won't let you down. Your trust is invested. Plus, kitchen cabinetry that's thought through to such a degree that it's effortless to use means that it makes a meaningful difference to your everyday life.
A wardrobe – this is a piece that's going to greet you first thing in the morning, when you're at your sleepiest, and at the end of the day, when you're itching to relax. So, make room for a wardrobe that doesn't feel like chaos when you open its doors, that has plenty of room for hanging, folding and stacking, and that makes getting dressed for the day and getting ready for bed a calming daily ritual.
Art – one of the richest ways to add colour and character to your walls. Whether it's original oils and inks, one-off commissions and rare finds or antique and collectable sculptures and ornaments (look out for our one-of-a-kind bronze pieces coming later this year), building your home's own art collection is an investment to pass down from generation to generation.
Outdoor living furniture – seeing your garden as an outdoor sitting room is a way to enjoy it to its fullest. It's a garden table and chairs that most of us think of first, but your dining table isn't the place you're likely to want to sit and relax inside your home, so why would it be outside? Investing in an outdoor sofa instead of (or as well as, if you have the room) a dining table, means that you're more likely to take indoor activities into the garden with you. And you can still use the sofa as a place to eat – that's what bowl food is best for.
Upholstery – a sofa or armchair in particular. Much like with your kitchen cabinetry, where you put your feet up in your sitting room is something you hopefully get to enjoy every day of the week. Instead of compromising on the style of sofa or armchair that you really want, invest in what's really going to make you happy. One that's made to exacting standards inside and out – because we all know it's what's on the inside that counts. The comfort you'll feel from it and the way that it elevates the look of the room is something you'll reap the rewards of day in, day out, year in, year out.
An extendable dining table – where better to gather everybody around, whether it's for a special occasion, family breakfasts or weekend supper parties? The beauty of an extendable dining table is that you can make the most of your space. Even if you're not short on space, you might not want a dining table that seats eight, ten or twelve people dominating the floor space most of the time. And an extendable dining table gives you that freedom to make your home a place just for you or for many.
Lighting – the switches and sockets, the bases and shades, the layout and the layers of light sources – lighting is one of the most transformative elements of interior design. It completely changes the mood and the texture of your rooms. See it as so much more than functional.
A bed – some investment pieces are about want over need, but a bed is sheer necessity. The common thread with investment pieces however, is designs that are made well so that they last the course. Not just in terms of substance (though that's, of course, important), but in terms of style (more timeless rather than trend-driven). Buying a bed that's got sprung slats will support your mattress (another item to invest in) far better and improve comfort levels. And choosing a timber one that you can repaint or a headboard that you can reupholster, gives you room for new ideas later down the line. Evolve rather than discard.
Flooring – imitation flooring can be lower maintenance and easier to clean, but your feet will feel the difference with every step and your eyes will remind you of the fact it's not the flooring you truly wanted with every look. Your flooring is what grounds the room, literally and creatively. It's its anchor. On the whole, natural materials wear better and signs of age become marks of character, making it far less likely you'll ever fall out of love with it too.