How to design a utility room with form and function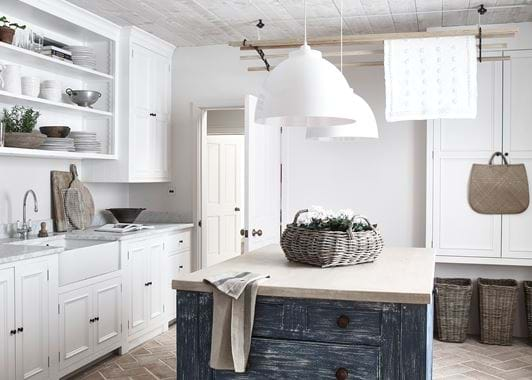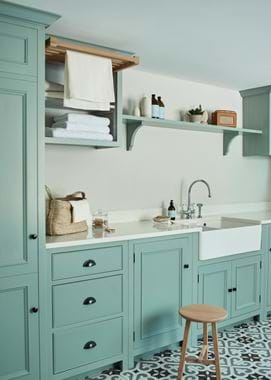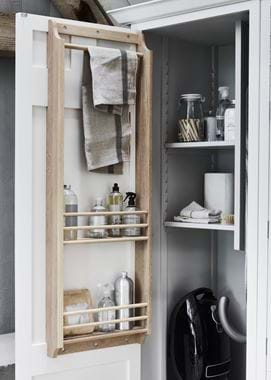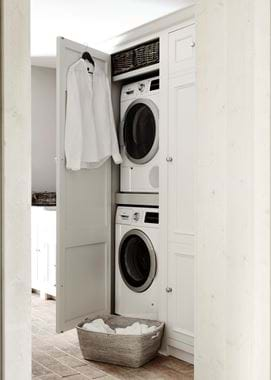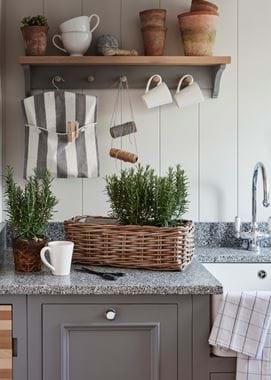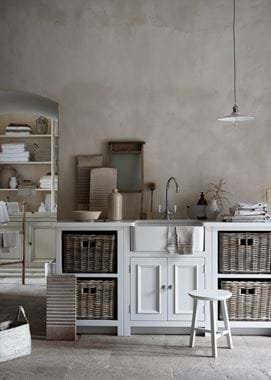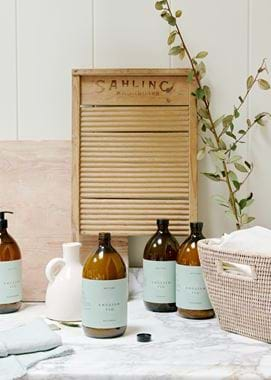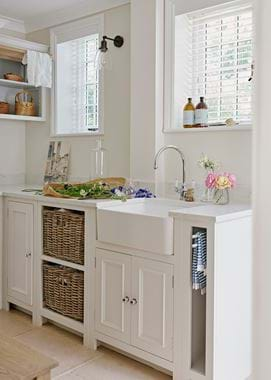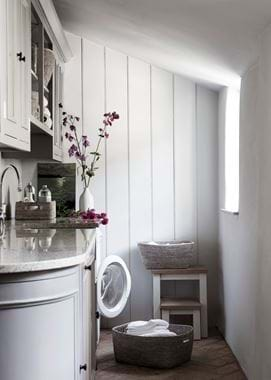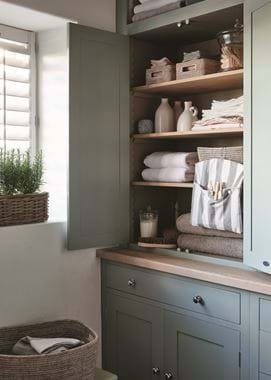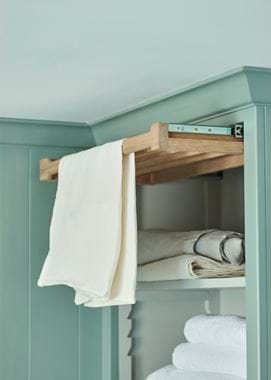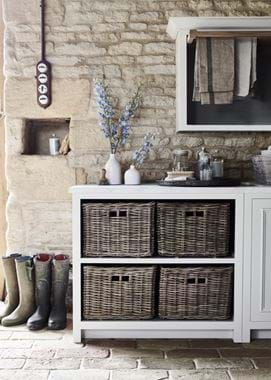 How to design a utility room with form and function
A utility room (likewise laundry and boot rooms) can be found on many a home wishlist. To be able to squirrel away all the more practical, messy aspects of home life, and keep the kitchen instead as a place just for cooking and socialising, is a very valuable thing. But if you are lucky enough to own one, how to design it so it lives up to all its potential?
Remember, function and form coexist
Too many new-build properties, which are quite commonly designed with a utility room in tow, have a tendency to make your kitchen's neighbouring space a cold, clinical environment. It'll typically be filled with substandard cabinetry to that in the kitchen, a stainless-steel sink, and Bob's your uncle. If this scenario sounds familiar, your utility room will no doubt do the task in hand, providing you with plenty of extra storage space, but will it be a part of the home that's enjoyable to pass time in while you take care of a chore or two? Quite possibly not. But it should be, and could be. Every inch of your home is deserving of looking good and making you feel good. And while we're big believers in the Shaker maxim, beauty in utility, sometimes utility alone just isn't quite enough.
Have a sink at the ready
If putting the dog in the kitchen sink, washing muddy football boots in a bucket in the garage, or handwashing delicates in the bathtub are all common tasks in your household, why not migrate them to the utility room?
Invest in a deep Belfast sink (or butler's, as they're also called) – a double one if there's room to spare – and you won't look back. It'll become the sink that takes care of all the washing that currently happens in a part of the home that has never felt quite right or is, plain and simply, just a bit of a pain.
Plus, in summer, you can fill it with ice cubes and use it as a serve-yourself bar when you have your nearest and dearest over for barbecues.
Make your cabinetry clever
You need not settle for the same cabinetry that you have in the kitchen if you feel it doesn't quite function as well as it could in your utility room. Some naturally will, like wall cabinets and the sink cabinet, but you may well want one or two designed very specifically for a job you have in mind.
Take, for example, the cabinetry in our laundry collection. It includes a full-height cabinet created to house a washing machine and tumble dryer on top of one another – so they're not taking up two spots of floor space. It's reinforced to carry the weight, and has ventilation channels to make sure nothing overheats. Or the laundry basket cabinet (which comes in two sizes), which gives you a place to sort lights from darks. A particular favourite of ours is the broom cupboard, which has a spot designed for tucking away taller objects like the ironing board and the vacuum cleaner (and, indeed, a broom), as well as a back-of-door rack for bottles of cleaning products.
Let your walls share the workload
Here, we're not just talking wall cabinets but shelving. Glazed cabinets to store and display special occasion glassware and serving platters (as in the butler's pantries of old – it keeps them safely out the way); peg hook shelves (like our Suffolk or Chichester) so you can hang things like peg bags and feather dusters; a wall-mounted, pull-out airing rack to give you yet more space to get everything dry (as in our Chichester laundry collection); or floating shelves to have on display an ornament and plant pot or two, because this is a room that's allowed to be decorative as well.
Maintaining consistency and introducing contrasts
If you're renovating your utility room, talk to your designer about whether you want it to feel like an extension of your kitchen or a different space altogether – or somewhere between the two. It's usually a wise idea to keep the flooring the same so that there's a sense of flow between the two rooms, but there's no rule to say that the cabinetry needs to be the same style or colour. The key is to ensure any contrasts are sympathetic.
For example, should you have a Neptune kitchen in the Chichester style but were torn between Chichester and Suffolk at the time, you might wish to have Suffolk in the utility room instead – a collection that's more pared-back so will offer a step-change without straying too far from the timeless timber aesthetic. Or, take the colour that you used on your kitchen island and carry that through to all of the cabinetry in your utility room – again, giving you contrast with a sense of continuity at the same time.
Brand it as you please
With all this talk of utility rooms, know that this is very much a generalist term. If the notion of a laundry room sets your heart aflutter, then run with it and have it designed in a way that's dedicated to that cause alone (a note on laundry rooms: consider that upstairs might in fact be the best place for one of these, as it's where most of your laundry is created anyway). If you want a boot room, then leave the washing machines and baskets where they are and go big with Pembroke shelving for boot storage and a bench for popping shoes on and kicking them off. Perhaps you're fortunate enough to have space for a laundry room and boot room, and there's still the utility room's role to figure out. If so, what about transforming it into a wine cellar?
Choices, choices.
To look at having your utility room renovated, book a complimentary consultation with a Neptune designer at your closest Neptune store.