Let's design: kitchen edition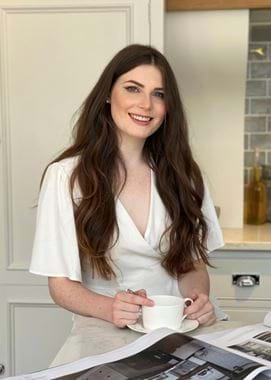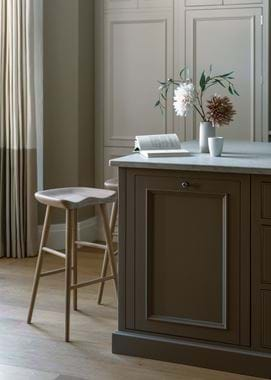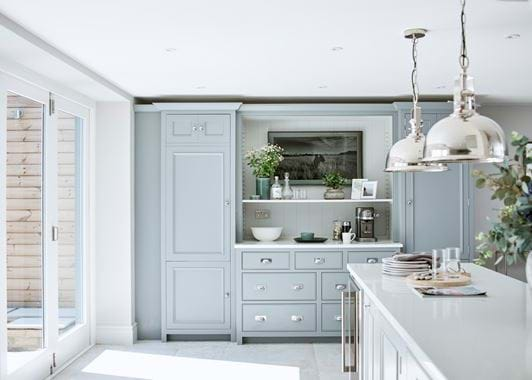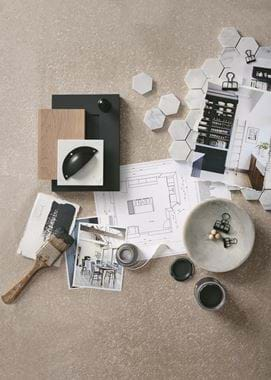 Let's design: kitchen edition
Designing a new kitchen can be daunting and overwhelming, but it can also be a great deal of fun. And, at Neptune, we're always striving to make sure that, for everyone who chooses to design their kitchen with us, the experience is most definitely the latter. So, we asked one of our kitchen designers, Annie, to shed light on just how we make the process as relaxed, friendly and un-pressured as possible – as well as debunk a few myths about Neptune kitchens.
What's the first step in the process if I'm thinking about choosing a Neptune kitchen?
I'd say that the very first step would be to come along to one of our stores if you can (and you haven't already). You can see and find out such a lot about our kitchens online and in our inspiration book, but nothing beats seeing them in person. There's no need to book an appointment to come and have a look around either if you don't want to. You'll be able to explore all four of our collections in pretty much any of our stores (Neptune Fulham is a little smaller, so doesn't have our Henley kitchen on display at the moment) – and when I say explore, I mean really explore! They're all designed as proper kitchens, rather than kitchen-like setups, so you can get a real feel for how they might look and work in your own home. There are even laundry and utility rooms in some of our stores. Our home specialists will be on hand to chat to you about the kitchens too, but equally, they won't hover over your shoulder. We want visiting us to be a relaxed experience.
So where do I go from there? Even if I'm still not 100% sure?
Our initial design appointments are absolutely free for exactly that reason: even if you're not certain that a Neptune kitchen is right for you yet, you can sit down with your local store's designer and go through everything in a fair amount of detail (this first appointment's usually about 90 minutes long) so that, if you do decide to go ahead with us, you can be absolutely sure. You just need to get in touch with a store to book your consultation, or you can request one online here and we'll get back to you to find a date and time that suits you best.
Sounds good, but what kind of thing will we talk about at this stage? Do I need to know what I want?
If you've got a clear picture in your head of what you would like for your kitchen, then that's wonderful. But if you don't, that's also completely fine. If you do have any images that you've seen – whether in our inspiration book and on our website or from somewhere else – then definitely bring those along as it'll help your designer get a feel for what you do and don't like, although you'll also walk through the collections together so they'll be able to discover more about your style then too. They'll also ask you lots of questions about how you use your space, what kind of cook you are, things like that, which will inform which appliances and storage solutions you'll need – and the things that are more of a want than a need!
Your designer will also start mapping out ideas for your kitchen's layout at this point, so we'll ask you to bring along some room dimensions. They can be quite simple – the width and depth of the room, how high the ceilings are and where the windows and doors are placed – because we'll visit to get more detailed measurements ourselves later. If you have architect's plans, then so much the better! But don't worry if you don't.
At the end of your first consultation, you should have a good idea of what your kitchen might look like, which collection you're going for, and, importantly, how much it'll cost. These things aren't final, but they'll certainly help you make a clear and informed decision.
Do I have to make a decision there and then? Will my designer pressure me to at all?
Absolutely not! You'll have all the time and space you need to decide. In fact, we think it's always better to go away and sleep on things than to jump into a decision. And that's true for every stage of the process.
I have a small kitchen and a tight budget, is it even worth having a consultation?
It definitely is, because there's a lot we can do with small spaces and budgets. Most of our kitchens that you'll see in our brochures and online are quite roomy, it's true, but that's as much because they're easier to photograph as anything else! We definitely won't turn our noses up at petite projects – or, for that matter, any project. We've designed tiny city kitchens, single runs of cabinetry for galleys, even standalone utility rooms.
There are so many aspects that can change the kitchen's cost, from the collection you choose (Henley, for instance, is a little more than Chichester because it has parts made from oak, whereas Chichester is entirely made from less expensive, but still solid and sturdy, painted tulipwood) to the types of cabinetry (using more cupboards than drawers can help bring the cost down) and even the colour (each collection comes in a 'standard', neutral colour that costs less than our bespoke paint service). So don't be put off – come and talk to us and we'll work out a solution that you're happy with.
My style is quite different to yours, does that matter?
At Neptune, we definitely have our own kind of aesthetic, which leans towards classic, but the beauty of our kitchens is that they can pretty much do any style under the sun because their simplicity and timelessness is kind of a blank but beautiful canvas on which you can paint your own personality. We've designed very clean, minimal and modern kitchens, and we've designed bright and colourful ones full of pattern, and we've loved both! There are 28 colours in our core collection alone to choose from, and that's not including our archived seasonal shades which are still available. You can have a different colour inside to out too. And even if you choose to go for that collection's standard, neutral colour, we can help you add personality through things like handles, wall colours and accessories – our design service doesn't just stop at cabinetry.
So what happens after my first consultation if I decide to go ahead?
This is when your designer will really get down to the nitty gritty. There's a £350 fee for our full design service, but you'll get that back when you place your order, and it includes an in-person survey of your kitchen, moodboards and computer-aided drawings showing you the plan and elevations in 2D and 3D, including colours, finishes and accessories. You can make changes as often as you like at this stage, talk to your designer as much as you need, and take as long as you like too. We don't hurry you at any point (although if you're in a hurry, we can usually work to that). Your designer will help you choose appliances too and, when you're ready, organise all the ordering, delivery and installation.
We know that a kitchen is a big expense, so we'll only ask for a 20% deposit when you place your order. You don't need to pay the rest until 21 days before we deliver.
Ready to get started? You can book an in-person or virtual consultation with your nearest designer here. Or, if you're not quite at that stage yet, why not search for your local store to visit, browse our online journal, or take a look at our kitchen inspiration book?