Simple Shaker: why we love this kitchen classic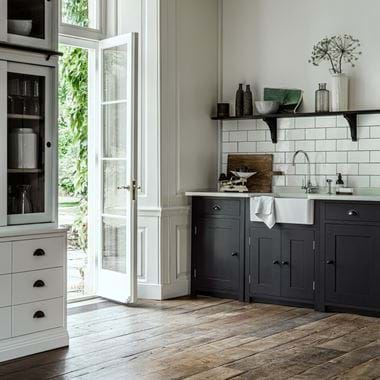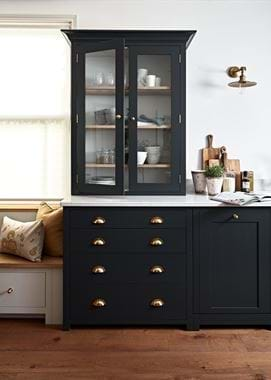 Simple Shaker: why we love this kitchen classic
Shaker kitchens have been popular for decades, and there's a very good reason why. The chameleon of the kitchen world, with its unfussy, practical and clean-lined cabinets the Shaker style, which was first developed in the mid 18th century, is one that can be adapted to suit any home. 'One of the great things about Shaker kitchens is that although they are essentially a classic design, they don't have the ornate mouldings and beading that you might find on a lot of other traditional cabinetry, which means they can be visually transformed with very little effort using a variety of techniques' says Hannah West, Kitchen Design Specialist at Neptune. 'They're also wonderfully balanced and proportional, which makes them continually appealing to a wide range of customers.' In an older property, a Shaker kitchen will blend seamlessly with a traditional aesthetic but can also be configured to add a hint of modernity. Similarly, well-chosen colours, accessories and complementary materials help the disciplined cabinetry style blend effortlessly into a modern home, while at the same time removing the hard-edged feel from a newer build.
'The simplest way to transform the look and feel of a Shaker kitchen is with colour' Hayley Matthews, designer at the Neptune showroom in York. 'Paler and gentler shades such as soft beiges, mushrooms and greys create a classic look, as does natural timber, while a dark charcoal grey or blue painted finish feels much more up to the minute.' Hannah West agrees; 'One of the great benefits of a handmade, hand painted kitchen is that it's exceptionally versatile and can be repainted, so you can opt for any colour you like. This means you can get creative, and even have a brighter, more fashion-led shade on the island for example.'
The materials you choose to sit with the cabinetry will have a bearing on the overall atmosphere too, with darker colours and natural materials such as marble, stone and timber erring on the classic, and lighter shades and solid surfaces like Corian creating a more modern effect. 'Another trick we use in a modern kitchen is to take the work surface up the back wall to create a seamless splashback instead of using tiles' says Hayley. 'This creates a pared-back, elegant look.' Combine this with minimal chrome, high-shine or black-bronze door furniture in a contemporary space or opt for brass or traditional bronze and more ornamental handles or knobs in a classic kitchen. Large scale, porcelain floor tiles with a clean edge will create a sleek look, whereas timber floorboards, herringbone parquet, brick or rustic tiles add a layer of traditional warmth.
Layout and design wise, omitting wall cupboards creates a more modern feel, as does including a run of very tall or floor to ceiling cabinetry that can also be used to house a bank of fully integrated appliances including ovens, warming drawers and a microwave. 'This can also be home to a built-in fridge freezer, a larder and a broom cupboard, that can then all be closed away completely in one localised area' says Hayley. 'Team this kind of set up with a state-of-the-art induction hob.' Choose a robust Aga or freestanding range with a canopy or statement hood, and the overall effect will of course be much more homely. 'Another design element we've been using a lot recently is to bring strips of LED lighting in to glazed cabinets, which looks very slick and modern' she continues. 'These are routed into a channel at the back of the cupboard, so they emit a gentle glow.'
However you choose to style your Shaker kitchen, one of the most gratifying things to remember is that it's overall aesthetic can be transformed or updated using a number of these design tricks, with minimal fuss. 'Simply changing the handles or the colour will create a whole new look if you feel like a refresh' says Hayley. 'We pride ourselves on designing high-quality kitchens that will last a lifetime, and that will be practical, functional and beautiful for many years to come. With this in mind our Shaker kitchen is a solid investment whatever your interior style.'