How to update your interior for autumn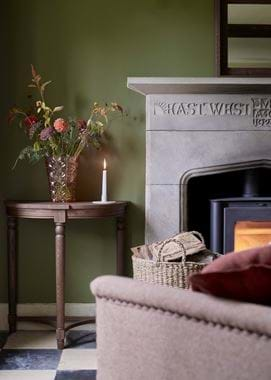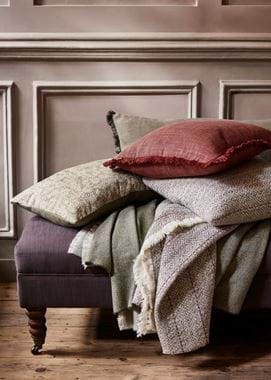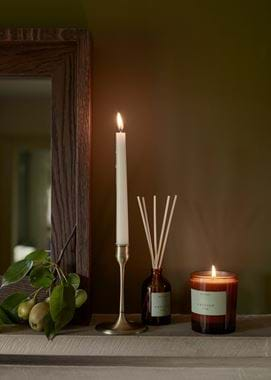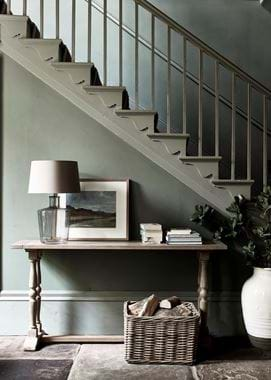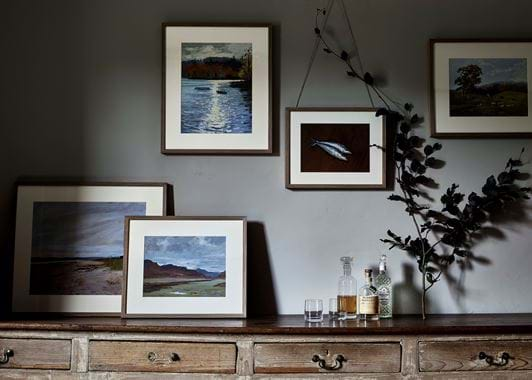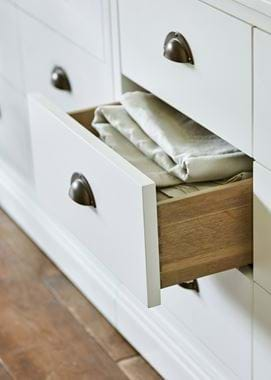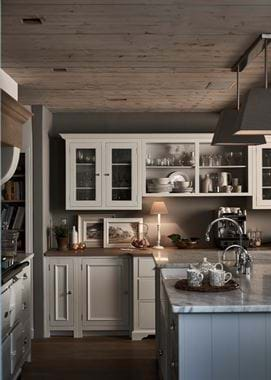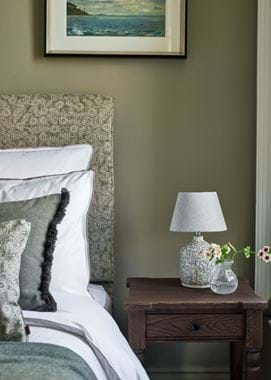 How to update your interior for autumn
Just as we all switch up our wardrobes when the seasons turn a new leaf, so too do we look at our homes in a fresh light, considering what updates they cry out for to remain in tune with the time of year. At the first strike of autumn, this tends to mean comforting layers, from cardigans to fingerless gloves and, in decorating speak, thoughts of cosier blankets than those of spring, log baskets piled high and ready for use, and even a change of colour palette for the dedicated amongst us. In search of tips for how to transition your home from summer into autumn? Read on for then ideas that cover every room of the home, compiled by Neptune Cheltenham's home designer, Jessica and Neptune Winchester's award-winning kitchen designer, Annie.
1 Be clever with cushion texture
"Autumn is the perfect time to start getting cosy before winter hits. One of the most simple yet effective ways of doing this is by adding texture, in any way you can, to your space. Knitted throws like Sefton in Rust (I've been known to throw the windows open in October just as an excuse to get under a blanket!) and tasselled woollen ones such as Melford and cushions in heavy velvet such as Florence in Mallard or Grouse are easy wins, but it's worth looking to pieces like our Camilla cushions too, which make seasonal switch-ups ever so easy. They're double-sided – velvet or wool on one side and linen on the other – saving you from needing two different sets of cushions. Simply flip it over come spring and you're done!
"Cushions and soft textiles also work particularly well if you don't want your seasonal colour palette to require any painting. By layering wool, velvet and heavyweight linen textures, your room will feel so much warmer and suited to the season." Jess
2 Introduce a quintessentially autumnal paint colour
"Our Chestnut paint is the obvious autumnal choice with its russet, autumn leaf character, but Olive and Walnut are my new favourites this season. They're both so warm and inviting, making you desperate to curl up in front of the fire with a good book. If you're up for a spot of decorating, I'd certainly look at adding one of these to your walls. At Neptune HQ, we have a key wall that we repaint with our new seasonal colour, so you could do the same at home so that you needn't face redecorating the entire room. Or even just repaint your front door – that's a lovely way to channel the change of season." Jess
3 Repaint your kitchen island or dresser
"Just as Jess suggests, a change of paint colour is an update that will have the greatest impact, and the kitchen can certainly be a part of that. A Neptune kitchen is all about lasting a lifetime, but that doesn't mean to say it has to remain looking the same as the day you had it fitted. Changing the colour of your cabinets is such a wonderful way to breathe new life into the room and to feel as though you have a brand new kitchen, but it's a huge undertaking to commit to every season. Instead, consider concentrating on one element of the kitchen, like an island or a dresser, or the wall colour which is much less fiddly to paint than cabinetry.
"In terms of autumnal palettes, I, like Jess, just adore our new Olive colourway, which I'd pair with Honed Slate as it has the same yellow undertones making for a harmonious duo. Or for something fresher to evoke those crisp autumn days, try Lily; picking two colours from the same family, be it Fossil, Timber, Plant and so on, will always work together as they share the same undertones. Otherwise, I really love Juniper and Snow together, which has a hint more of a winter character to it. Or, for a beautifully rich autumnal scheme, Walnut and Paprika are perfect together." Annie
4 Think hedgerow when it comes to flower arrangements and landscapes when it comes to art
"Adding our autumnal stems to a room immediately makes the space feel of the season, particularly those with juniper berries and rust-tinted leaves. If you're crafty, you can even use them to create an autumnal wreath for the door – wreaths aren't just for Christmas.
"I'm a big believer too in changing up your artwork to suit the season – something that's much easier to do if you have a print ledge like Buckland. If I had to pick one series for autumn, it'd be our Caledonia Prints by Daisy Sims-Hilditch. I love the idea of them being used as a set in the entrance hall to immediately set the tone for the rest of the house." Jess
5 Capture all of the senses, including scent
"This is a really impactful way to make sure all of your rooms are singing from the same hymn sheet. Scent unifies your whole home and taps into another of the senses, because decorating is about so much more than simply look and feel. Diffusers in every room, from kitchen and utility room to hallway and bedroom are what's required here. I'm a big fan of our new Fig fragrance. It makes me want to snuggle up in fresh sheets, which is how I tend to feel all autumn long!" Annie
"As well as Fig, our Landscape scent always makes me think of autumn. The glow of the flame on the dark brown vessel that the candle comes in paired with the earthy scent is perfect for this time of year." Jess
6 Go big on baskets
"On trend, forever useful, not too expensive, and worthy in every room of the home, a basket is one of the best accessories a home can have – which is why I'm an advocator of having more than just a few. Our Somerton baskets are perfect for holding all those extra throws and blankets that you're going to want in every room but maybe don't want to have draped over furniture at all times. Nothing beats entering a bedroom, sitting room or snug and seeing a cosy pile in the corner that's there when you need it. But one of the most comforting elements to a basket that's often overlooked is how the weave mirrors that of the chunky knits – just what you need all autumn long." Jess
7 Warm up any metals in the room by swapping chrome hardware for brass
"After colour, the second most striking update to make to cabinetry in a kitchen or laundry room is replacing any hardware. In autumn and winter months, I suggest swapping chrome for antiqued brass or bronze to lend your room little dots of warmth all the way through it. Brass handles and hinges work very well indeed with the colour palettes suggested earlier too and they come together to tell a very convincing, comforting autumn story." Annie
8 Look up to your ceilings and create a warming canopy in any room
"Ceilings are so often left out of the decorating equation, but when they're involved in the room's aesthetic, the result can be transformational. I really enjoy using our Cranbrook rough timber boarding on the ceiling in a kitchen or boot room. It gives such a lovely sense of shelter and security. You can use it in any room for that matter – the bedroom is another of my favourite spots to use it, giving it a cabin-like quality in which you can hunker down and hibernate." Annie
9 Introduce lamplight to unexpected spots
"When designing a lighting plan for a kitchen or laundry room, I always include table lamps. Too often, the focus is on architectural or task lighting in these rooms, and so soft, ambient lighting falls by the wayside. By bringing in a lamp like Herstel with a dark shade (try Oliver in Slate that you could swap to a lighter colour for spring) to a kitchen's empty nook, perhaps in the corner of an L-shaped run, your kitchen will straight away feel so much more like a living space and so much cosier in autumn. In a smaller utility room for this time of year, I'd go for the Olney lamp with its pretty patterned base. Having that lit while doing the laundry would certainly make the task in hand feel a little less dull and the space in question a lot more cocooning." Annie
10 Welcome in a new statement piece of furniture that sings the season
"Having a piece of freestanding furniture in the kitchen really breaks up the room, and again, helps it to feel like another living space – something that is so key to helping a kitchen feel like a cosy, familial room. If you can, pick out a piece like the Darkened Oak Blenheim console table or our new curiosity cabinet Shepton that you could load up with glassware, a drinks collection or various kitchen bits and bobs. Both of these have rich finishes, suiting autumn of course, and giving you free rein to add some seasonal artistry and interest to the room (and are also ideal for resting the odd Christmas decoration when the time comes too…)" Annie